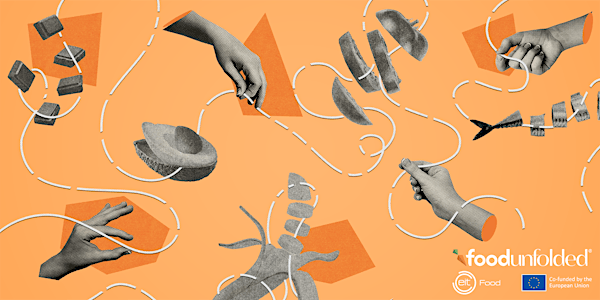 Redesigning a Broken Food System: Documentary Premiere+Conversation with...
Join FoodUnfolded® and BBC Food journalist & author Dan Saladino, to collectively explore ways to Redesign a Broken Food System.
When and where
Location
Natlab 500 Kastanjelaan 5616 LZ Eindhoven Netherlands
About this event
In just one century, the food system has become increasingly complex and interconnected. And for many years now, experts have been warning us that the current system risks jeopardizing the resources we need to thrive as a species. 
Join us on the 24th October as we collectively explore ways in which we can Redesign a Broken Food System. The event will see the premier of the docuseries "What we Eat", co-produced by FoodUnfolded® and Will Media. The documentary will provide the historic framework we need to understand the way our relationship with food has changed over the past 100 years.
The premier will be followed by a dialogue between the renown BBC food journalist and author Dan Saladino, journalist and documentary maker Silvia Lazzaris and you, the public.
A great opportunity to share ideas and contribute to the redesign of a broken food system.
And for those who want to stick around, there will also be a networking session in front of food and drinks – not just food for thought!