Actions and Detail Panel
Redemption Through Innovation
Thu, January 12, 2017, 5:30 PM – 8:00 PM CST
Description
How does God inspire innovation? Can we really make Nashville better? How do I bring innovation to my sphere of influence? Join us on January 12 for our forum, Redemption Through Innovation.
When: January 12, 2017
Where: Houston Station (434 Houston St, Nashville, TN 37203)
Time: 5:30-8:00 p.m.
Missy Wallace will moderate a discussion with New City Commons Executive Director Greg Thompson, Davidson County Sheriff Daron Hall, Vanderbilt MD, Professor and Head of the NIH funded Precision Medicine initiative, Josh Denny, Aspire Health CEO Brad Smith, and Smart City Chair Fallon Wilson. We will investigate questions around creativity and innovation through the lens of the gospel to consider how our work can be utilized to help Nashville flourish.
NIFW will celebrate innovation by awarding a one-time $5,000 grant to an organization, group, or individual supporting and/or encouraging the innovation of others. Entrants will be required to fill out an application and submit a link to a two-minute video by January 4, 2017. Full rules, regulations, and deadlines for the contest can be found below.
After last year's sold-out event, interested attendees are encouraged to purchase their tickets soon as we anticipate the event will sell out quickly. We hope you will join us.
For Innovation Grant rules, regulations, and applications, click HERE.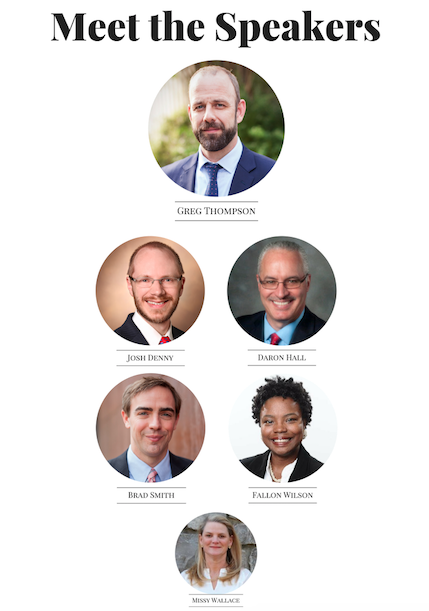 For full event details, speaker bios, and more, click HERE.