Description
Join us for a multi-layered, diverse program that will leave you energized for Rosh Hashanah and Yom Kippur!
Sessions include design thinking, mindfulness, music, text investigation and creation, comedy, fear, memory and more, all with a special New Year's twist!
Childcare (ages 13 and under) will be provided with advanced registration only.
$10 Suggested Donation
(credit card in advance, cash / check at the door)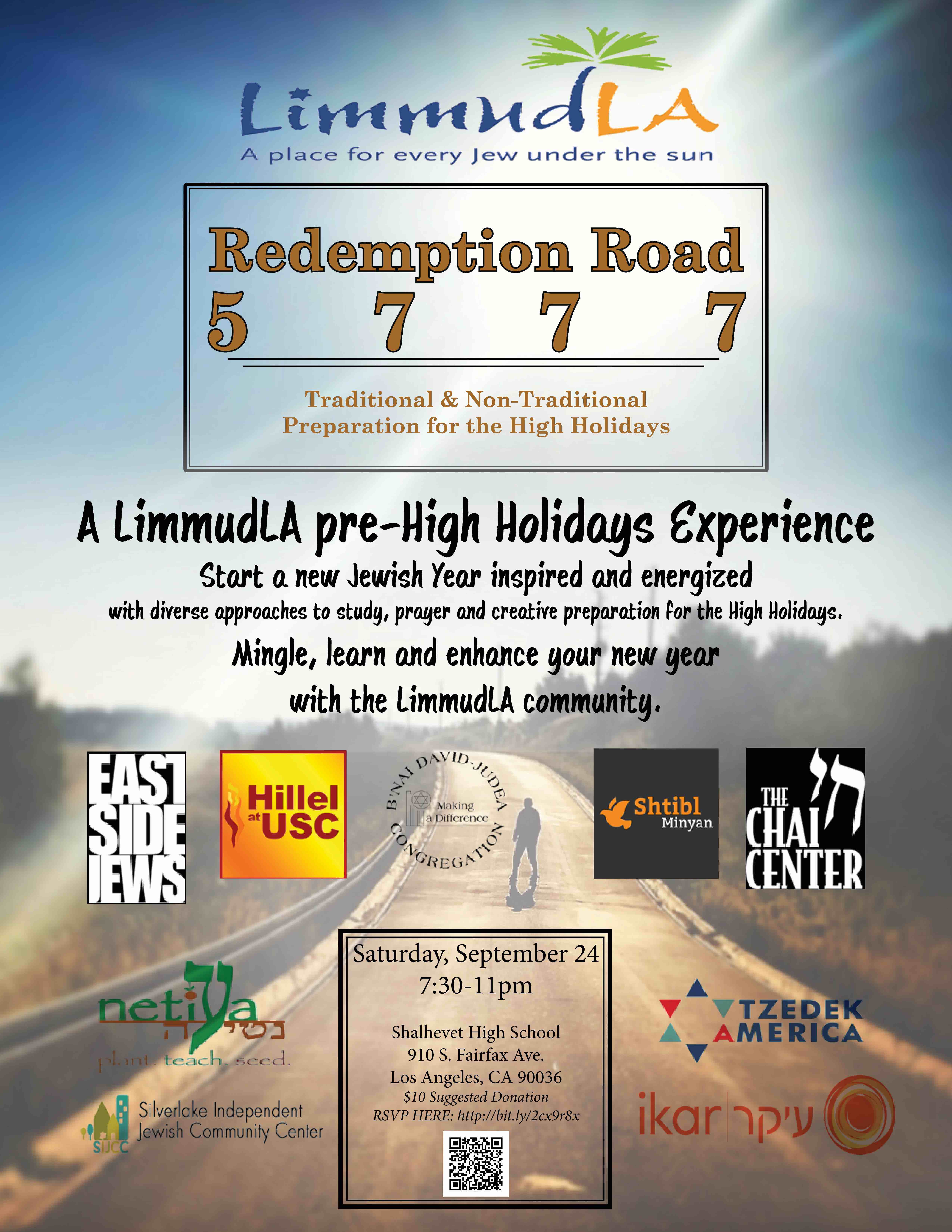 Welcome/Havdallah 7:30-8:20pm
Session Block 1 - 8:25-9:10pm
Slichot by the People: Workshop 1 - Various
Design Thinking - Abby Fifer Mandell
Speed Slichot + Text Study - Avi Havivi
Slichot Mindfulness Experience - Marcus J Freed
Session Block 2 - 9:15-10:00pm
Slichot by the People: Workshop 2 - Various
Schvitz, Shmaltz and the Jewish Tradition - Ari Segal
The Comedy of Slichot - Gerry Katzman, Phyllis Horning, Esther Kustanowitz, Jamie Elman/Yidlife Crisis, Howard Berger
Fear and Memory - Deanna Neil
Session Block 3 - 10:05-11:00pm
Slichot by the People: Performance/Presentation - Workshop Participants
Prayer Service: Slichot - Avi Havivi