Description

Redemption: Stitching and Weaving Guatemalan Art and Spirit

& 

Beyond The Image, El Salvador 1990-1996

May 29 - June 28, 2019

ARTIST RECEPTION: JUNE 13, 6:30 - 8:30pm

Marin County has a unique relationship with Quetzaltenango, Guatemala – families, art and culture connect the two regions. El Salvador harbors much of the shadow history of American policy that other Central American countries have also endured. This exhibit with the support of the local Mayan and El Salvadoran communities and in collaboration with Multicultural Center of Marin demonstrates the value of building bridges of understanding, education and opportunity with respect and unity.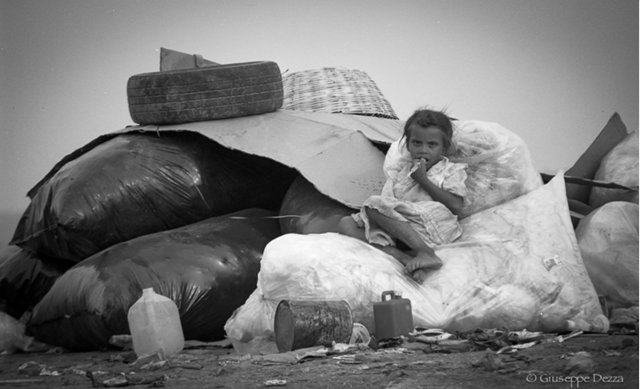 ————————————————


Barbara McVeigh, Photographer, Author
Gaby Mazariegos, Textile/Arts Curator
Giuseppe Dezza, Photographer

In collaboration with
 The Multicultural Center of Marin

Special recognition to the San Francisco Immigrant Legal Education Network

Barbara McVeigh is a Marin County based filmmaker, educator, writer and photographer. She journeyed to Guatemala's mountain region Quetzaltenango last year following the border violence in order to understand first hand the plight of immigrants. Her film The Man Behind The White Guitar has just been released (screens at San Rafael Theater June 10). Her memoir Redemption about her father's national union strike of 1981 and her international travels in search of truth, including those in Guatemala during the early 1990s, will be available. barbaramcveigh.com

Gaby Mazariegos is a mother and local Marin based businesswoman. She has been driven to help local immigrant women, including the local Mayan community, for many years. As a young immigrant from Guatemala seventeen years ago she understands first hand the struggles many have endured and continue to face. She is currently working on her own memoir. A percentage of the proceeds of the Guatemalan photographs will be donated to her childhood school in Quetzaltenango. www.constructioncleanupbygabi.com

Giuseppe Dezza volunteered to go to El Salvador in 1990 as part of the non-government Human Rights Commission and a shield program initiated with Marin Interfaith Task Force to document human rights abuses. Prior to his arrival in El Salvador, photography was a hobby he enjoyed but his experience there is what made him a photographer. Although the Civil War ended in El Salvador decades ago, the repercussions are still being felt today. Dezza lives in Marin County. www.gdezza.net

------

The Multicultural Center of Marin works with diverse immigrant and underserved communities of Marin County in advancing their social, cultural, and economic well-being through self-empowerment programs that encourage participation in the broader civic life of U.S. society. www.multiculturalmarin.org