Urban Financial Services Hosting Event Featuring Wendy McSweeney, EVP, Truist Bank
About this event
Join Urban Financial Services Coalition (UFSC) for a special session entitled "Redefine You in 2022" on Wednesday, January 19, 2022, 6:30 pm to 8:30 pm, Eastern Standard Time. The featured speaker will be Wendy McSweeney, Executive Vice President, Chief Diversity & Inclusion Officer, of Truist Bank.
As we reflect on 2020/2021 and dive headfirst into a 2022, UFSC invites financial professionals, executives, and entrepreneurs to not overlook their innate ability to adapt, pivot and evolve. For some people 2021 was full of possibility and others it was not easy navigating the new normal while charting their way through uncertainty. These challenging times created limiting circumstances and enabled limiting beliefs about what is possible for the future.
While UFSC cannot change your circumstances, we can empower you with strategies and best practices for acknowledging your greatness, closing out your 2021 challenges and discovering liberating truths that enable you to redefine what is possible for you in the new year.
Date: Wednesday, January 19, 2022
Time: 6:30 pm – 8:00 pm, Eastern Standard Time.
Register: https://UFSCRedefiningYou2022.eventbrite.com
Platform: Zoom
To learn more about Urban Financial Services Coalition, visit www.ufscnet.org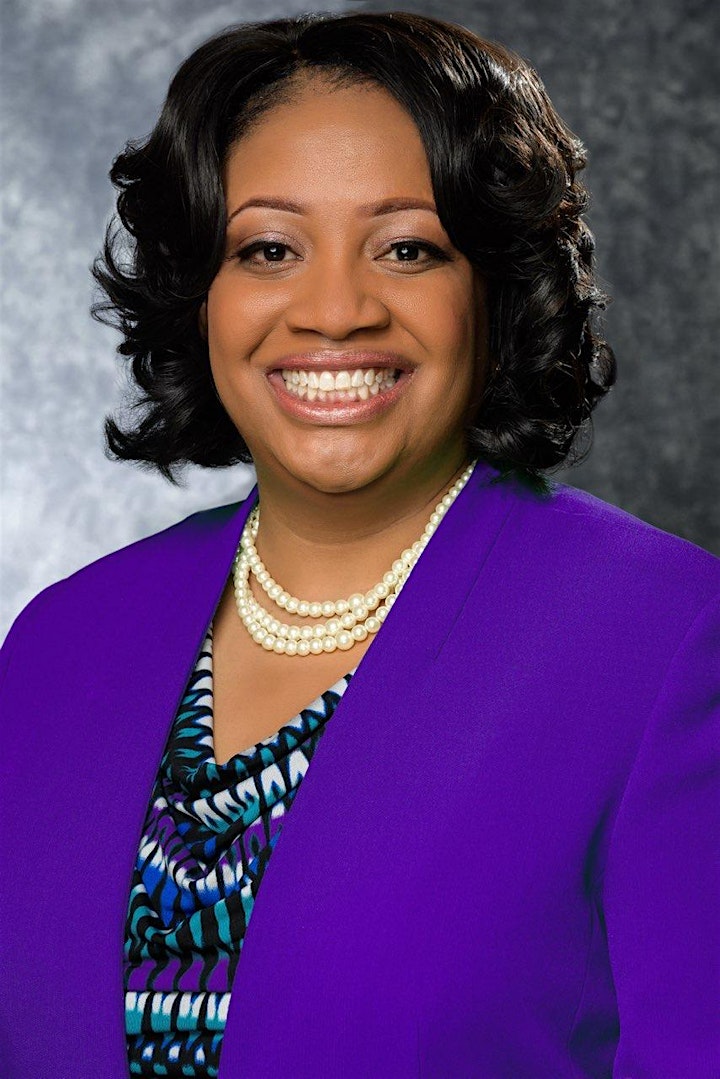 Wendy McSweeneyExecutive Vice President Chief Diversity & Inclusion Truist
Wendy McSweeney is chief diversity, equity & inclusion officer for Truist Financial Corporation, one of the nation's largest financial services companies. In this role, she oversees the strategic direction, development and execution of the company's inclusion and diversity policies and programs to enhance corporate culture, advance the business, enrich communities and contribute to Truist's overall performance.
Through her thought leadership, counsel and focus on inspiring and building better lives and communities, Wendy helps foster a more purpose-, mission- and values-based working environment at Truist. She leads the Diversity, Equity & Inclusion Office; oversees eight company-wide business resource groups; serves on the Operating Council; develops community partnerships; and represents the company's commitment to inclusion and diversity with internal and external stakeholders.
Organizer of Redefine You in 2022 Featuring EVP Wendy McSweeney
About UFSC
Mission:
To be the preeminent financial services organization that provides professional development programs supports educational advancement and promotes economic empowerment for its members and minority communities at large.
Organization Description:
 Urban Financial Services Coalition (UFSC), formerly National Association of Urban Bankers, is a non-profit organization of minority professionals in the financial services industry and related fields.  Affiliation with UFSC offers a unique opportunity to influence the shape of the banking and financial services industry.  UFSC promotes the personal and professional growth of members and collectively articulates concerns and marshals resources to improve the economic development of under-served communities.
UFSC supports programs that offer practical benefits for minority financial services professionals, banks and financial institutions.  The underlying goals and objectives include fostering the interest and expanding the number of minorities in the financial services industry; increasing community service activities in low-income communities; enhancing scholarship programs for minority youth in pursuit of careers in financial services, and cultivating a premier job bank of experienced minority professionals in the industry.