Description
Achieve more success in your life, personally and professionally. Invest in yourself and set your path for success with our total immersion personal development and leadership program in Tucson, Arizona.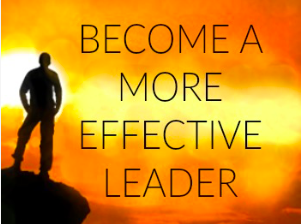 ---
Be intentional, and invest in your personal development in order to reach your true potential.
The Rede-Go! Grow & Prosper Leadership Bootcamp intensive program is for people who want more! Join us, and become Immersed in personal development, leadership and personal discovery activities for 3-days in Tucson AZ. Here, you will be challenged physically, and pushed mentally... setting the stage for massive success and goal achievement!
The workshop includes a combination of classroom based, personal leadership development exercises, as well as outdoor physical challenges. You'll discover why you're NOT achieving success at your peak potential, and how to change your paradigm with proven strategies to move forward in life, not backwards or sideways. Get inspired and motivated to win!
A combination of empowering lectures, classroom work, and small group discussion will help you establish your blueprint to achieve your goals while awesome physical challenges will push your limits and move you out of your comfort zone.
The highlight of your weekend will be your Sonoran Desert camping experience. You'll brave the elements, while taking part in various challenges, marksmanship training, and learning outdoor survival tactics.
You'll discover you can do more, contribute more, push yourself more, and achieve more!
---

Please note that this is a sample only and is subject to change without notice.
Thursday
5:30 p.m.-6:00 p.m. Registration at the host hotel, Westward Look
6:00 p.m.-7:00 p.m. Introductions and orientation
7:00 p.m.-? p.m. Group dinner sponsored by Rede-GO! Coaching
Friday
7:00 a.m.-8:00 a.m. Yoga Class
9- 12:00 Noon: Lectures and Break Outs: Personal Development Work
12 - 1:30 pm: Lunch / Rest
1:30 - 5:00 pm: Adventure Challenges / Physical Training
6:30 pm - ?: Group dinner sponsored by Rede-GO! Coaching
Saturday
7:00 a.m.-8:00 a.m. Staff stretching class + Conditioning
9 - 12:00 Noon: Lectures and Break Outs: Personal Development Work
12- 1:30 pm: Lunch / Rest
1:30 - ?: Travel to the desert, set up camp, and spend the night. Includes survival tactics, marksmanship, physical challenges, and development work. This will be an incredible experience, and is a highlight of the program!
Sunday
6:00 a.m.-7:30 a.m. Hike in the Desert
7:30 - 8:30 a.m: Breakfast
8:30 - 10:00 am: Physical Challenge
10am - 12 Noon: Break Down Camp - Travel
2- 5 p.m. Personal Development Work
6 pm: Group - Celebration Dinner!
Monday
Departure.
---
HOST HOTEL
Our host hotel is Westward Look Resort, an exclusive 4-star resort hotel in the Foothills area of Tucson. Make your reservations today in order to reserve your special rate. Don't forget to mention you are with Rede-Go!
Westward Look Resort - 245 E. Ina Rd. Tucson, AZ 85704 > View hotel photos
To register by phone, call 520-917-2938 and mention you're booking an event hosted by Troy Jacobson.
---
TRANSPORTATION
While at camp, most of your transportation to and from event locations are included as part of your fee. However, you will need to arrange ground transportation to and from the airport. Tucson International Airport is within 40 minutes of the host hotel, while Phoenix Sky Harbor International is around 2 Hours away.
CAMP TRANSFER POLICY
There are no transfers to other events allowed at this time.
MEALS AND NUTRITIONAL SUPPORT
As part of your tuition, you'll be treated to several group dinners throughout your stay. We don't cover your alcoholic beverages, but certainly feel free to celebrate with a drink or two when appropriate.
OTHER ACTIVITIES
Our days are jam-packed with lots of activities, both mental and physical — which can wear you out — but we'll offer other light activities during your 'down time.' Feel free to enjoy the incredible amenities and services at the resort spa (15% OFF on all services). If there are other group activities you'd like to consider, let us know and we'll be happy to accommodate!
CAMP CONFIRMATION AND UPDATES
You will receive periodic courtesy emails from us leading up to your camp with registration confirmation, updated camp information, training tips and more. Please check your spam folder to insure you are receiving this news and information. Thank you.
---
CANCELLATION / REFUND POLICY
PLEASE READ.
Campers may cancel their registration (in writing) in 30 days after registering with no penalty (email redegoproject@gmail.com). However, after 30 days there is a $300 cancellation charge (no exceptions so please do not ask), and within 30 days of the camp, there will be NO REFUNDS for any reason. Please do not ask us to modify our terms or conditions. By registering online or via other registration forms, you are acknowledging acceptance of our terms — thank you.
---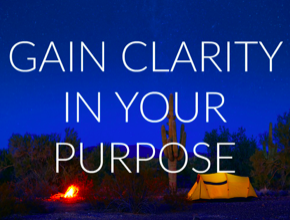 FAQs
Are there minimum age requirements to enter the event?
Yes, you must be at least 18 yrs old.
What are my transportation options for getting to and from the event?
You are responsible for your transportation to Tucson, and to and from the airport. Otherwise, most of your transportation needs will be provided by camp directors.
What should I bring to the program?
Bring comfortable clothing for classroom sessions, and for evening dinners. Also, bring workout attire as well as cool weather attire for the camping / outdoor adventure experience. Temps can get cool at night in the high desert, so come prepared.
What will we be doing in the desert?
You'll be tent camping under the stars in the vast Sonoran desert. Food and other other camping necessities will be provided for you. The outdoor adventure experience of the camp will be something you'll never forget. Be prepared for vigorous exercise as well, including MT. Bike riding, and endurance hiking.
What will I get out of this Leadership and Personal Development Camp?
Focus. Our intent is to provide you with the focus and the tools necessary to elevate your overall performance in all areas of your life, including professional and personal. You'll take a deep dive into your 'why', and discover what motivates you, as well as what you need in order to go to the next level.... your personal blueprint to achieving more! At the end of camp, you'll be ready to launch hard and fast into your most successful possible future!
Who will be attending this camp?
Attendees include people from all walks of life , and from various backgrounds. The common bond between them is their desire to achieve more, and their willingness to learn from others.
What does my Tuition Fee Include?
Tuition includes all support, education, camping supplies, and several meals. It does not include lodging and transportion to and from Arizona, or to and from the host hotel.
Questions?
Contact Info:
Email, redegoproject@gmail.com
Facebook, https://www.facebook.com/GROW-Prosper-w-Troy-589339124571582/