Redding Women in Data Science (WiDS) Conference
Description
WiDS Redding is a regional event that is part of Stanford University's Global Women in Data Science (WiDS) Conference. Come learn about the impact and implications of data science and related emerging technologies.
The event kicks off at 9 a.m. with a live-stream of keynotes and technical talks from the main stage at WiDS Stanford. Hear from data scientists working on cutting edge research, as well as industry experts from Facebook, Atlassian and more.

From 12:45 p.m. to 1:45 p.m., engage in an informative in-person panel discussion with experts from our North State region.

At 2 p.m., Stanford will resume the live stream with a Keynote Address from Google's Head of Cloud R&D and Cloud AI, Jia Li.The afternoon talks include data scientists from Airbnb and Uber.

Admission is FREE. Attendees of any gender, skill level, or professional background are welcome to participate in the full day, part of the day, or just the afternoon discussion panel!


---
2018 WiDS Redding Discussion Panel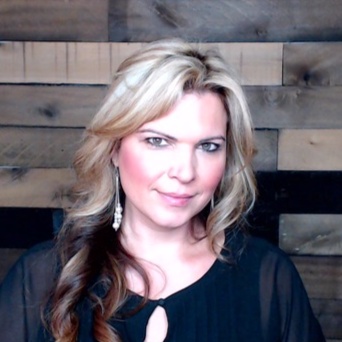 Brandy Camacho, Blockchain Initiatives Lead, Udacity
For over 15 years, Brandy has found herself in every corner of the tech world. She is innovative and an effective IT professional with a proven ability to manage account relationships, deliver growth, and successfully implement complex projects. Brandy has outstanding and diverse skills in the following platforms; Blockchain, Android, web services, backend services, and software/hardware architecture. When not busy leading the blockchain initiatives, you can find her tinkering with her 3D printer or spending quality time with her beloved family.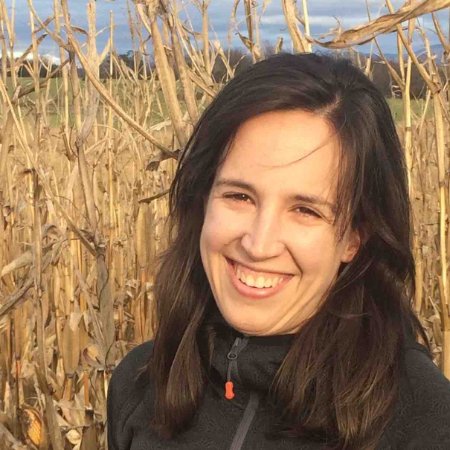 Kate Crosby, Data Scientist ELS Program at Monsanto Company
Kate is finishing up her final rotation in the Emerging Leaders in Science Program at Monsanto having done previous data scientist rotations in global breeding, biotechnology, genomics, and now chemistry - she has had broad exposure to the predictive analytics and machine learning space in genomics, agriculture, and plant science. She is a quantitative and population geneticist by training, having received her PhD in 2014 from Dalhousie University in Nova Scotia, Canada. She did a post-doctoral fellowship at UC Davis studying the population genomics of corn, where she was recruited by Monsanto. She grew up on the east coast of Canada where there is barely any agriculture, and only learned to code after her greenhouse caught fire in 2011 and she needed to finish her thesis - machine learning, simulation, and statistics didn't require a greenhouse and were great tools. She lives in Sacramento, California with her partner, loves the mountains, the coast, and especially the biggest patch of class 1 soil in the world that makes up the Central Valley of California.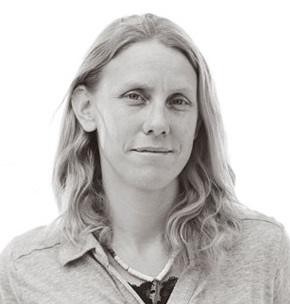 Robin Donatello, Faculty, CSU Chico Mathematics and Statistics Department
In addition to teaching undergraduate level statistics Robin is currently working on developing a Data Science / Data Analytics curriculum program at Chico State, an interdepartmental venture to provide the students and faculty with skills needed to manage and process Big Data.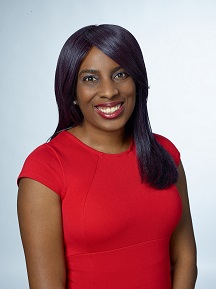 Gloria Kimbwala, Computer Scientist, Advocate
Gloria Kimbwala was Square's University Tech Evangelist. She's focused on helping connect people to the tools, programs, and support they need to enter the technology industry. This includes leading programs such as Square's Code Camps, immersion programs that support college women pursuing careers in technology. She was recently named one of the Top Ten Women in Fintech by Fintech Ranking. Her non-traditional path into technology includes a bachelor's degree in Environmental Studies and a Master's degree in Computer Science. In the past, Gloria was selected to participate in the United States of Women as well as a designated speaker at the Grace Hopper Conference. Gloria is an advocate for ensuring the technology industry is an inclusive and diverse space for all, including diversity of age, sexual orientation, ability, race, gender, and life experiences.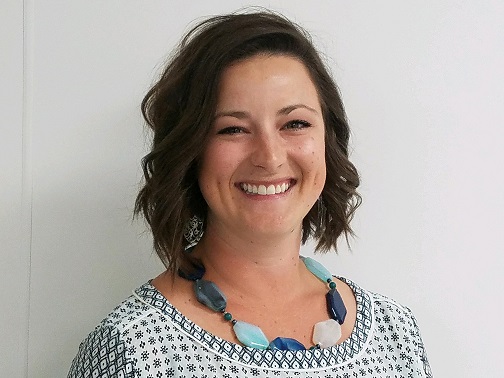 Jackie Munson, Data Analyst, Valley Agricultural Software (VAS)
With a love for all things agriculture, and career in dairy, Jackie Munson started as an embryologist for beef and dairy cattle. She recognized the importance of data and the impact it makes in daily business decisions and shifted her focus to being a data analyst. Today, Jackie is a data analyst and project manager for VAS, Valley Ag Software, a company providing herd management software to the dairy industry internationally. She manages integration projects and relationships with other companies that have the same goals to provide efficient, valuable data to dairymen as well as being a connection between the customers' desires/needs and product development. Jackie's main focus is to continually innovate how valuable business insight data is delivered to dairymen to make better informed decisions.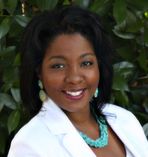 Moderator: Lori McNeill

The moderator of the WiDS Redding discussion panel is Lori McNeill, Executive Director of Girls Inc. of the Northern Sacramento Valley, and a Women's Fund Cabinet Member. She's excited to bring the Global WiDS event to Redding as a 2018 WiDS Ambassador.
For more than 15 years, Lori McNeill has been digging into data and executing optimization strategies for organizations such as NASA, Mattel, Office Depot, DermStore, and the Team One division of Saatchi & Saatchi. Her career has run the gamut from developing materials for space vehicle applications as a materials engineer to helping Fortune 500 companies understand and optimize their investment in the digital world. Lori is passionate about STEM educational outreach and using her analytics skills to address issues in her community. She is the founder of the Civic Hacker Network and the Civic Hacker Summit, a community and virtual conference that celebrates people using data and technology for civic and social good.
---
The Global Women in Data Science (WiDS) Conference aims to inspire and educate data scientists worldwide, regardless of gender, and support women in the field. This annual conference is held at Stanford University and 100+ locations worldwide via livestream or delayed broadcast.
This one-day technical conference provides an opportunity to hear about the latest data science related research in a number of domains, learn how leading-edge companies are leveraging data science for success, and connect with potential mentors, collaborators, and others in the field. All genders are invited to participate in the conference!
See the full livestream schedule here: http://www.widsconference.org/2018-schedule.html