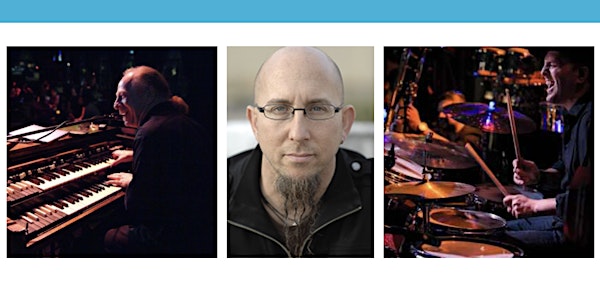 Red Young Trio In Concert at the Nashville Jazz Workshop
Join us on Saturday, December 10th, 2022 at 7:30pm.
When and where
Location
Nashville Jazz Workshop 1012 Buchanan Street Nashville, TN 37208
About this event
Red Young Trio In Concert at the Jazz Cave at the Nashville Jazz Workshop on Saturday, December 10th, 2022. Bandleader and organist Red Young is joined by saxophonist Jeff Coffin, and drummer Chip Vayenas.
The band takes the stage at 7:30pm CST (Doors at 7:00pm).
LIVE PERFORMANCE TICKETS ($35)
Red Young: You have heard his work on recordings by Joan Armatrading, Dolly Parton, Eric Burdon, Marcia Ball, Ray Benson, Kirk Fletcher, Janiva Magness and others; TV shows such as Everybody Loves Raymond, Buffy the Vampire Slayer and The Osbornes; Movies such as In The Line Of Fire and Indecent Proposal;
Live performances from Austin City Limits (Eric Burdon. Amos Lee), HBO (Linda Ronstadt-Nelson Riddle), Rockpalast (Joan Armatrading, Eric Burdon) and touring with Eric Burdon, Linda Ronstadt, Joan Armatrading, Sonny & Cher and others in countless performances around the world.
Red uses his many skills as performer, vocalist, arranger, producer and personality to bring all of his various groups to life. The consummate musician and visionary. Red has no musical boundaries. It's always an enlightening and entertaining experience whenever you see a Red Young performance.
Policies: The Jazz Cave is a BYOB establishment, with no alcohol or food service. You are free to bring alcoholic beverages and snacks. We sell soft drinks and bottled water. The Jazz Cave is a listening room, and we ask patrons to keep conversation to a minimum and silence cell phones. Audio and video recording is prohibited. TICKET SALES ARE FINAL. We do not issue refunds. Masks are recommended for all patrons.
Proceeds from Nashville Jazz Workshop Digital Concerts (if streaming) go to the NJW Artist Fund. The Artist Fund is used to help support and create performance opportunities for area Jazz artists, bringing more Jazz to the community and paying artists for their work.