Red, White & Brew: Let's Drink to the Constitution!
Description
Does the Constitution have what it takes to keep up with modern America? Let's debate that question over beers—and laugh about it with the help of the talented improv troupe, The Theater of Public Policy (T2P2).
Join us this May 22 for our second and final "Red, White & Brew" event at the Amsterdam Bar & Hall in downtown St. Paul, in which we'll share clips from the brand new PBS documentary series produced by tpt, Constitution USA with Peter Sagal and enjoy a lively conversation with MinnPost's Eric Black and Gustavus Adolphus Political Science Professor Alisa Rosenthal. The audience will have ample opportunities to weigh in– via old-fashioned hand-raising or newfangled electronic devices (isn't technology neat?). Laugh. Learn. Repeat.
Doors open at 6:00, show starts at 6:30. 18+. $10.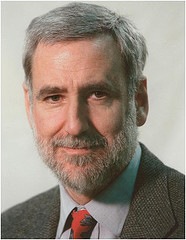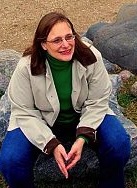 Organizer of Red, White & Brew: Let's Drink to the Constitution!
TPT Open Air is public media with a twist. The new initiative from Twin Cities Public Television (tpt) involves a series of smart and playful events, content, and online engagements that take TV outside the box—and into the digital era.


The Theater of Public Policy (T2P2) uses live improvisational theater to bring public policy issues and debates to life.
Ideas and challenges brought up in on-stage conversations with prominent guests serve as the inspiration for the improvised scenes to follow. The improvisers' tasks are not to make light of the issues or mock the players involved. Instead, scenes make the previous conversation come to life with living, breathing characters in the situations described. The scenes also explore what the implications of the problem and/or proposed solution might be.

The show was originally conceived by Tane Danger and Brandon Boat in 2011 as a way to bring serious issues to people that would normally be disinterested. Many people today espouse that politics is too complicated or difficult to understand, so why bother? We show that if a team of improvisers are able to react creatively and authentically to an issue, why can't you?