Event Information
Location
Globe Hall
4483 Logan Street
Denver, CO 80216
About this Event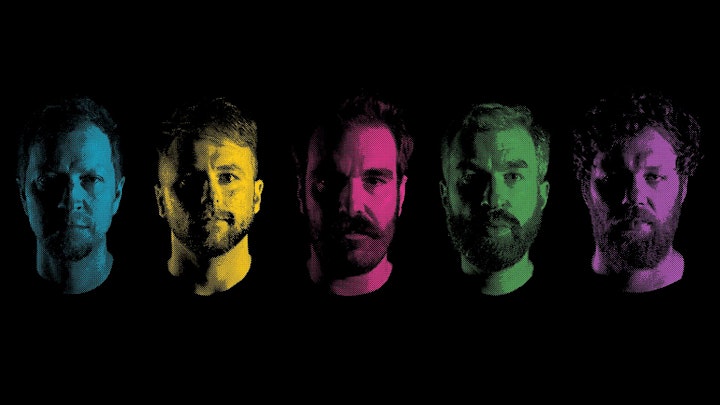 Website | Instagram | Twitter | Facebook
"In every odyssey, there comes a time when you must accept that what you are pursuing is no longer a rational decision," Scott Terry writes in the liner notes of Red Wanting Blue's new album, 'The Wanting.' "It's a choice that does not feel like a choice. It is a hunger."
It's been more than twenty years since Red Wanting Blue first began their long, strange odyssey, and while much has changed for Terry and the rest of the band over those two remarkable decades, the hunger remains. Like the North Star, it's fixed in the firmament, a guiding light perpetually out of reach. Hunger has been their fuel, their motivation, their essence. Hunger has steered every step of the group's extraordinary journey, and now, it's at the heart of their most powerful record yet.
Produced by acclaimed singer/songwriter Will Hoge, 'The Wanting' showcases Red Wanting Blue at their finest, with Terry's epic, heartfelt vocals soaring above the band's gritty, driving rock and roll. Alternately triumphant and melancholic, the songs are both muscular and nuanced, equally at home blasting from a car stereo as they are drifting through a pair of headphones late on some lonely night. Though the record draws on many of the band's traditional strengths-indelible melodies, infectious hooks, explosive performances-the making of it pushed Red Wanting Blue far outside their comfort zone and forced them to take an unprecedented, nearly year-long break from touring.
"We're a touring band," Terry explains matter-of-factly. "We're on the road all the time, so much so that it's painful when we're not. When I was younger, I used to get heart palpitations if I was in the same place for more than four days."
Matt Rouch & The Noise Upstairs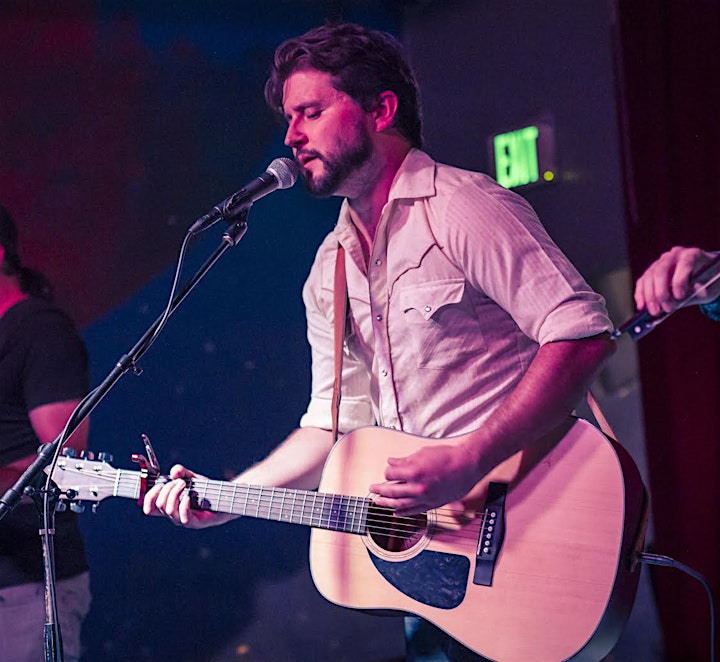 Based out of Denver, CO, Matt Rouch & The Noise Upstairs are making waves in the Colorado music scene. Rouch, a self-proclaimed southpaw whiskey-loving Virginian, self-released his first full-length solo album, "The Beautiful and the Damned" in March 2016 and now his 4-piece alt-country folk group is one of Denver's fastest up and coming bands, with mentions in Music Connection Magazine, Denver Post, Marquee Magazine, Scene Magazine, and Axs.
"We all came together because we love bands like the Avett Brothers, Elephant Revival, The Decemberists, etc. so it made sense for most of us, we do have one Phish-head who loves him some jam bands, but he's also a classically-trained violinist so it works out. When I first came to Denver I was blown away by the talent here, there's so many amazing musicians, but what really drew me were the songwriters, there's a whole underground scene of phenomenal songwriters that need to be brought to light, this town isn't like a Nashville where songwriters are really appreciated and a few of us intend on changing that. The band just wants to make music for people who appreciate songwriting, melody, structure, etc. with a little twang too it, not too much, just enough, I've been called Country-Light, might need to trademark that."
Performers
Date and Time
Location
Globe Hall
4483 Logan Street
Denver, CO 80216
Refund Policy