Red Sea Presents: "Kill" The Crowd Contest Of Champions Sweetest Day Specia...
Description
Red Sea Presents Kill The Crowd Contest Of Champions Sweetest Day Special
Looking for that special something to do for Sweetest Day? We have just the thing! We are offering an exqusite carribean buffet along with 1 free drink of your choice! We have a full bar, great food, and a courteous staff to supply your every need, along with our quaint atmosphere this will be a night you won't forget. Dinner starts promptly at 8 p.m and goes until 9:30!
We are providing the Kill The Crowd Contest Of Champions Comedy Competition as entertainment following dinner. This show is a Chicago born event hosted by Darrick J , featuring the best of the best Comics from Chicago and abroad that have won previous events. You'll have a gut busting evening as 6 comics have you laughing til it hurts! Featuring: Lasalle Wilson, Anthony Bonazzo, Yaz Hill, Ty Law, Tony T & T Dot Kingsby!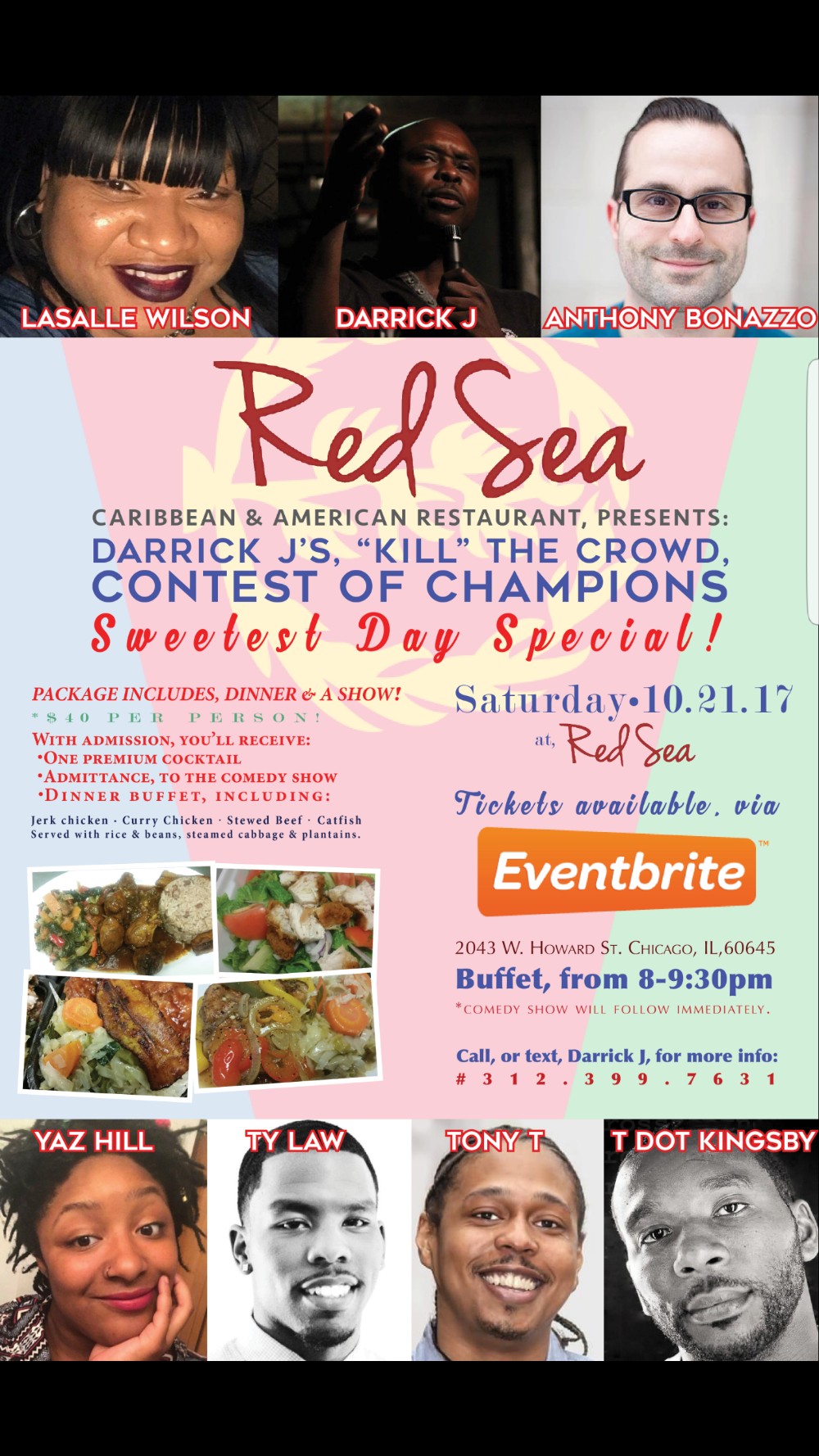 Come for the food...stay for the show!
Get your tickets early!
Thanks for your support!
Red Sea
Darrick J