About this Event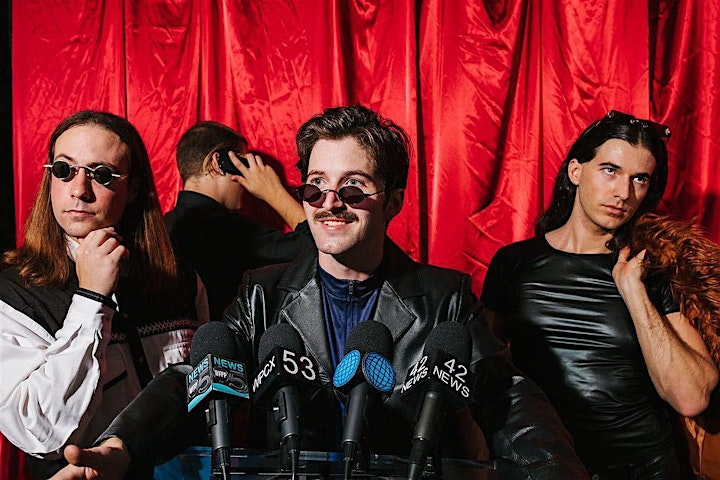 Red Sea
Red Sea is a group raised in the sugar-coated bubble heartlands of Northern Metropolitan Atlanta. After an extended period of musical experimentation with other various groups and by virtue of agreeing aesthetic values, social and geographic proximity, the current members, Kyle, Mick, Patrick and Stephen coalesced circa 2009. As of late, their influences are said to have stemmed from tropicalia, funk, classical and gamelan music. The boys sing words that humor auto-suggestive techniques over synthi-mutant ballads & fragmented rhythms which emulate the digitally contrived worlds of sound that they create.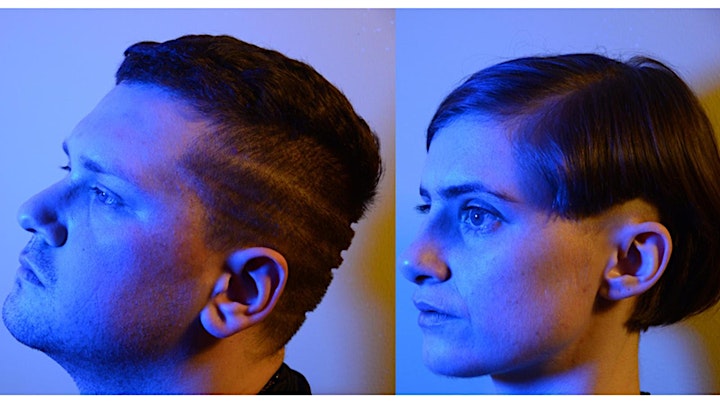 Chiffon
The experimental slow jamming duo of Amy Reid and Chase O'Hara is one of Baltimore's most engaging groups making music that falls between a number of subgenres and sounds. The base of it is R&B of the soft-focus, electronic sort of the past few decades—think Miguel, Aaliyah, Zapp, and so—but it also touches on Baltimore club music, ambient music, and occasionally noise and techno. Their most recent EP, "Cocoon," arrived late last year with a totally insane oh-so-'90s computer game animated music video and the single 'Venerable,' described as "A maximalist, stitched-together retro-futuristic R&B collage that recalls all of those bizarre, trippy instrumentals that popped up on R&B-pop in the late '80s. Stuff like: Bobby Brown's 'Cruel (Prelude)' and 'Cruel (Reprise)'; Five Star Orchestra's 'First Avenue'; Guy's 'Teddy's Jam'; and Kashif's 'The Mood.' This song is formless in a good way, as if 'Venerable' has too many emotions inside of it to settle on one, so it's gotta skip from one sound to the next to not freak out. Fitting for a song whose sensory and unsure lyrics capture the temporal qualities of love and lust."
Palette
Palette is the homebred project of Washington DC's Cash Langdon. Combining heart-on-your-sleeve pop ballads, techno-influenced dance songs and the occasional noise moment, Palette tugs on the heart strings of even the most cloistered individuals.
Date and Time
Refund Policy