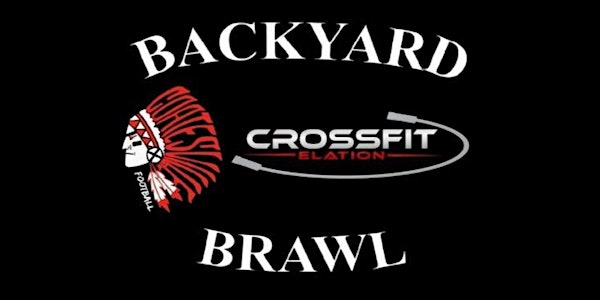 Red Raider Backyard Brawl III
When and where
Location
Coatesville Area Senior High School 1445 Lincoln Highway Coatesville, PA 19320
Description
CrossFit Elation is excited to host the third annual Red Raider Backyard Brawl on Sunday August 18th! Proceeds to benefit Coatesville Football. This will be a fun-filled day taking place on the athletic fields of Coatesville High School. There will be crossfit vendors, local community vendors, and food trucks/tents set up. This spectacular outdoor fitness competition is open to athletes of all ages and fitness levels. Whether you're the fittest crossfitter in town, trying your first comp to test your fitness level, or just want to have fun competing with your gym buddies… come join us, the Red Raider Backyard Brawl is just for you!
Date: Sunday August 18, 2019
Time: Registration 7:45-8:30am, Workouts start at 9am
Location: Coatesville High School; 1445 Lincoln Hwy, Coatesville, PA 19320
Divisions:
RX Team of 4 (2 male/ 2 female) - $240 Early Bird; $280 after June 8
Scaled Team of 4 (2 male/ 2 female) - $240 Early Bird; $280 after June 8
RX/Scaled/Masters(45+) mixed sex partners (male/female) - $140 Early Bird; $150 after June 8
*A minimum of 5 teams is needed for each division. We have the right to remove a division due to lack of participation. If this occurs, we will discuss other available options with you.*

Ticket sales end August 9th. Must sign up by July 28th to ensure you get a Tshirt and athlete bag!
No refunds. Substitutions will be permitted up to day of the event.
3 WODs and a floater WOD guaranteed for all participants. These will be released in the weeks leading up to the competition.
The top 3-5 in each division will advance to a championship workout.
Prizes will include cash money, Reebok gear and items from other vendors.
RX Standards:
Double Unders, Box Jumps (20"/24"), Snatch (75/115), Clean and Jerk (95/135), Kettlebell Swings (35/53), Thrusters (65/95)
Here's what you will not see in this comp:
Triple Unders, Peg Board ascents, Pistols, Legless Rope Climbs, 135 lb. barbell curl, Muscle-ups
...but all other movements are fair game in the championship WOD.
If you have any additional questions or would like more information please contact us at cfelation@gmail.com.