Description
**Online Registration is Closed but You can Still Attend! See you there!**
The Red Pump Project presents RED POWER CONVERSATIONS, inviting men and women into a space to have candid conversations about relationships and HIV testing!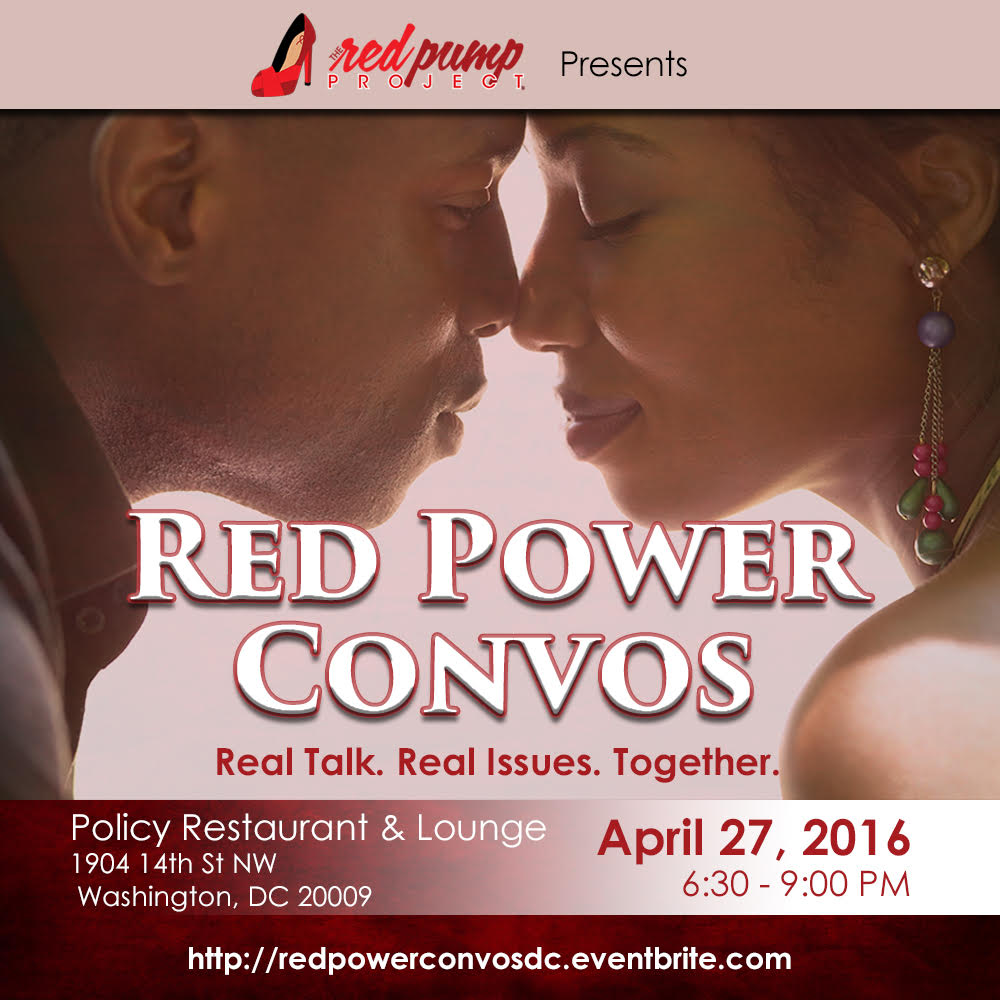 This FREE event is designed to bring men and women together for an evening of cocktails and conversations around HIV in our community. Attendees will have the opportunity to hear from a passionate panel of activists, advocates and community leaders who will discuss relationships, condom negotiation, HIV and other issues surrounding the epidemic.
According to the CDC, Blacks account for 44 percent of all new HIV infections in the US, with heterosexual men making up 13 percent of new HIV infections. Red Power Convos calls on men to join women to engage in real talk to discuss real issues, together. Couples are encouraged to attended!
CONFIRMED SPEAKERS:

* Panama Jackson, Very Smart Brothas
* Chanel Jaali, Sexual Educator, Jaali & Co.
* Kier Gaines, Program Manager, STRIVE DC
* Nicole Williams, Co-Creator of Dat Truth Facebook Group
SCHEDULE:
6:30 pm - Cocktail hour (Get in the door, grab a drink, take pics, meet people!)
7:30 pm - Panel conversation followed by Q&A (Listen, learn and engage!)
8:30 pm - Networking (Mix & Mingle and show off your red shoes & ties.)