Red Mountain AVA Alliance Block Party 2013

Saturday, September 28, 2013 from 10:00 AM to 5:00 PM
Event Details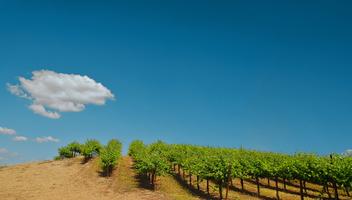 SPEND A PERFECT SATURDAY IN SEPTEMBER ON RED MOUNTAIN

You'll get a map to start. Then you're on your way to explore the activities that are reserved just for ticket holders. You may see the "little red trolley" which your ticket allows you to hop on and hop off as it cruises Red Mountain. If you'd rather drive yourself, that's great too. We just like to give you options.
Note that certain venues have specialized tastings with a limited number of participants that can be accomodated; if you arrive and a tour or tasting is full, you may have to wait until the next tour or tasting begins.

WOULD YOU LIKE TO BE ADDED TO OUR NEWSLIST? EMAIL INQUIRIES@REDMOUNTAINAVA.COM
Tickets will permit guests to:
-- Spend time with winemakers, vineyard owners and growers
-- Sample wines at participating wineries
-- Take part in vineyard walks and hikes
-- Gain an intimate education into the unique terroir of Red Mountain AVA
-- Enjoy the intimate nature of Red Mountain through a trolley trip from winery to vineyard
-- Receive a logo-ed wine glass

 -- Store wine purchases at the cold storage truck donated by Vintners Logistics
This event has been made possible through the generous support of Trysk Print Solutions.
Selected Events by Venue
Selected Events by Venue
Ambassador Vineyuard -- NEW! Sit down with owner Allison Engman and learn about aromas in wines as you taste.
Cooper: A Red Mountain Winery — With tables set up in the vineyard, guests will taste grape varietals in the vineyard it is grown in.
Corvus Cellars— Owners Randall and Jennifer Hopkins return to open their Red Mountain Tasting Room for the ONLY time this season.
DeLille Cellars Doyenne— At the Winemaker's Tent (in the Williams family's backyard) Chris Upchurch will talk about clones at 11, 2 and 4.
Fidelitas— Learn about Red Mountain by comparing six different vineyard wines made by one winemaker. Owner and winemaker Charlie Hoppes will be mingling with guests and explaining the differences that come from different vineyards out on the patio!
Frichette Winery— NEW TO RED MOUNTAIN! Offering Food Pairing 101 classes on their tasting room lawn.
Hamilton Cellars Vineyard— NEW TO RED MOUTAIN! Nationally known vineyard guru Dick Boushey will be on hand at various points in the day to explain the process of starting a vineyard from scratch. All guests that stop by will receive a 20% discount coupon and free tasting certificate good for the Richland tasting room.
The Hedges Family Estate — Pouring their Single Vintage Limited Club wines in the French Country Kitchen with cheese, the winemakers discuss winemaking techniques. The tasting will be in the French Country Kitchen, and will be limited to 20 people at a time, every 30 minutes.
Hightower Cellars – A rare opportunity to learn about wine at different stages of fermentation. Tim and Kelly will also have The Butcher's Grill BBQ on hand for food to purchase for lunch. NOTE: If Block Party guests wish to enjoy a regular wine tasting there will be an additional $5 fee.
Kiona Vineyard & Winery – Guests will sample Bordeaux blending varietals in a tasting to learn about what goes into creating/blending a Red Mountain red.
MonteScarlatto Vineyards — Golf and wine is the theme at MonteScarlatto, where owner Joel McKay will host a day-long "Closest to the Pin" golf contest ($5 for two swings) with a cash prize offered. A day-long 30% off case discount will be offered. If Block Party guests wish enter the gold tournament there will be an additional $5 fee for two swings.
Tapteil Cellars — Sample wines with Larry Pearson, winemaker and Jane Pearson, owner and artist, and afterwards enjoy an old-fashioned grape stomp.
Terra Blanca Winery & Estate Vineyard — Owner and winemaker Keith Pilgrim will taste through a vertical of Cabernet Sauvignon with guests. Their onsite Café Orsa will offer lunch for purchase. 
 Accommodation: 
On Red Mountain
In Tri-Cities, an easy 15 minute drive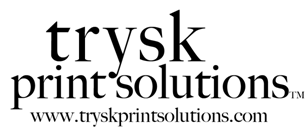 Tickets are not refundable, and guests need to be over 21. Driver's licenses and i.d.s will be checked. 
When & Where

Red Mountain AVA Wineries - Central Check In Tent
55404 North Sunset Road
Benton City, WA 99320


Saturday, September 28, 2013 from 10:00 AM to 5:00 PM
Add to my calendar