WEAD, Ivy Room, Fireside Lounge & Talent Moat Presents - Tiny Towns Outdoor Concert Series
About this event
Red Meat
Red Meat began in a Mission District garage in 1993. But they trace their musical roots much farther back – to the hard honky tonk songs of their youths in Iowa, Missouri, Oklahoma, and Ohio, as well as the rock music of the 60s and 70s that they grew up with. Throw in the Ozark gospel harmonies from Scott Young's childhood, and you have the basic backbone of the Red Meat sound. It was this sound that they unleashed on an unsuspecting San Francisco still reeling from the demise of a strong 80s punk rock scene. And in a city known for its unusual music and its off-kilter bands, Red Meat did the craziest thing yet: they returned to their roots, writing and performing hard Bakersfield-style country music to sometimes dumbfounded early audiences.
"Back when we started, nobody was playing this kind of music at all", explains Smelley Kelley, "We'd go into a bar, play our set, and win over these rockers and punk kids. Now it's become a lot more normal to see a country band in a Bay Area bar." And San Francisco now boasts one of the most vibrant twang scenes in America. After hundreds of gigs, four albums, national tours, European dates, sharing the stage with their idol Buck Owens and many other national acts, backing rockabilly legend Wanda Jackson on the West Coast, and movie and television soundtracks, Red Meat has found its place as one of the pre-eminent honky tonk bands in California.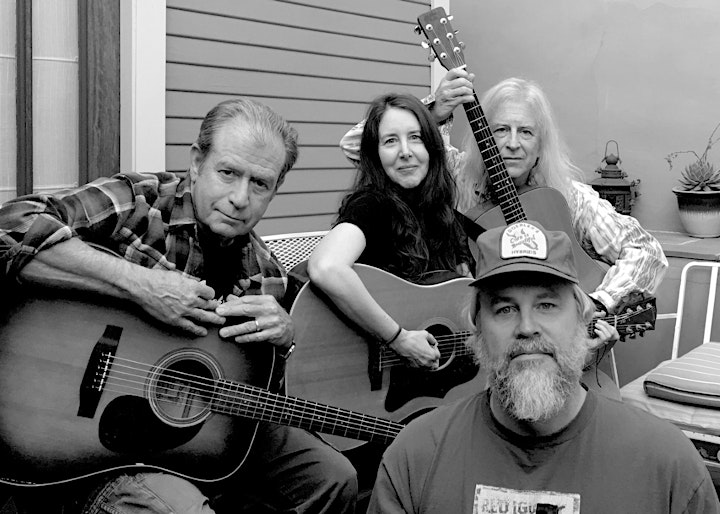 I See Hawks In L.A.
I See Hawks In L.A. single, "Radio Keeps Me On The Ground," released May 2020, a collaboration with fellow L.A. folkies Great Willow: A love letter to radio in covid19 Los Angeles — no more gigs, no more jamming, just waving through distant masks — recorded in the splendid isolation of our home studios. Available for purchase here with a portion of the proceeds going to LA Mission.
"I See Hawks In L.A. and Great Willow are two contemporary classic bands who dwell in Southern California earthquake country and thus have experience with tectonic shifts. Their new collaborative single "Radio Keeps Me On The Ground" is soothing nerve tonic for those unsettled by the viral plague currently re-writing human reality. With an irresistable melody and close harmonies, the song is a powerful dose of communal hippie optimism that couldn't be more welcome during one f**k of a hellish bummer." — Michael Simmons, MOJO, LA Weekly
"Fabulous original song" — Nic Harcourt, 88.5 Americana radio
"Terrific song from L.A. Americana legends" — Mark Whitfield, Americana UK
I SEE HAWKS IN L.A. are Southern California's leading alt country/Americana/folk rock band, with nine critically acclaimed releases (#10 on the way).
The Hawks are noted for their lyrical celebrations and lamentations of earth and ecosphere, odes to the endless highway, and wry social commentary. They've gathered a loyal tribe around the globe, from many U.S. and Europe/UK tours, consistently rave reviews from critics, and a serious presence in the top 10 of the Freeform American Roots chart (#1 four times, including a #1 debut for "Live And Never Learn"), the Americana Chart, and the Euro Americana chart (top ten several times).
Formed in 1999 by Rob Waller and brothers Paul and Anthony Lacques during a philosophical discussion and rock throwing session on an East Mojave desert trek, I See Hawks In L.A. first gathered on the front porch in Echo Park, Los Angeles, drank whiskey and wrote their first batch of songs. They then sought advice from local country rock guru David Jackson (John Denver, Dillard and Clark, EmmyLou Harris).
Jackson promptly joined the Hawks for their first recording, featuring legendary fiddler Brantley Kearns (Dwight Yoakam, Dave Alvin). The CD established the Hawks signature sound: dense three part harmonies, innovative telecaster and steel, or unadorned acoustic arrangements, musing on mortality, whales, and the geography of pre-apocalyptic L.A.
We are excited to be able to bring you live music again!
***All tickets are will call only. ***
(Children 4 and under are free) - Make sure to check out the kid zone!
Merch plus food and drinks will be available for purchase.
First come first serve seating and based on your table purchase.
Bring a hat for the sun and layers for the bay breeze.
Event is rain or shine.
Live performances end at 8pm. Recorded music or DJ's from 8-10pm.
Enjoy the show!
From your friends at Ivy Room and Fireside Lounge
Sponsored by Deep Eddy
Tiny Towns Concert Series is supported by Alameda nonprofit West End Arts District (WEAD). Founded in 2015, WEAD presents a wide range of arts programming as well as providing fiscal sponsorship, advocacy and operational support to artists wanting to present work locally. Head over to https://www.westendartsdistrict.org/ to see more and sign up to our mailing list.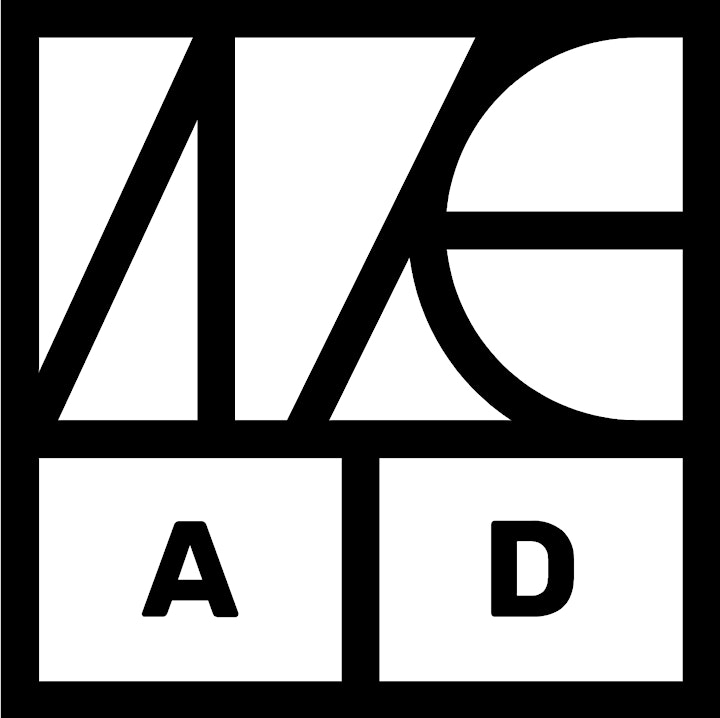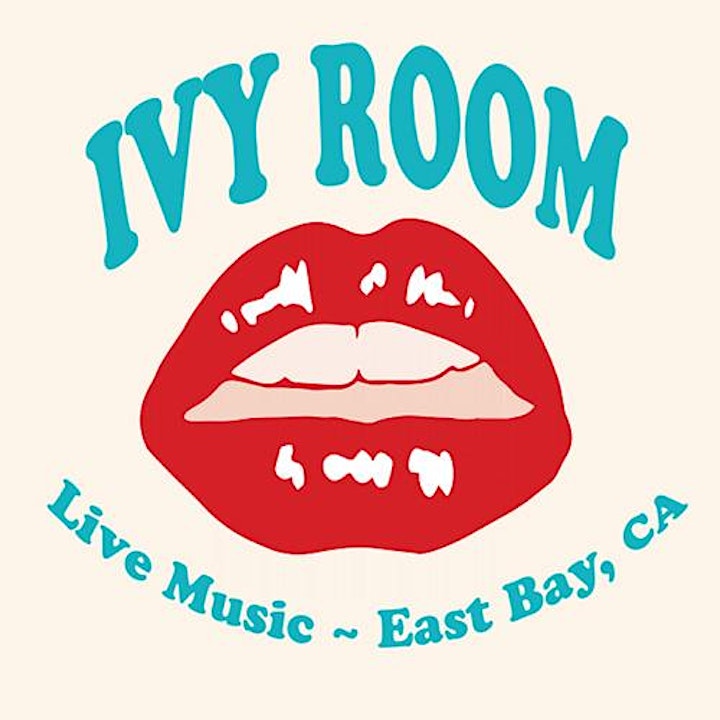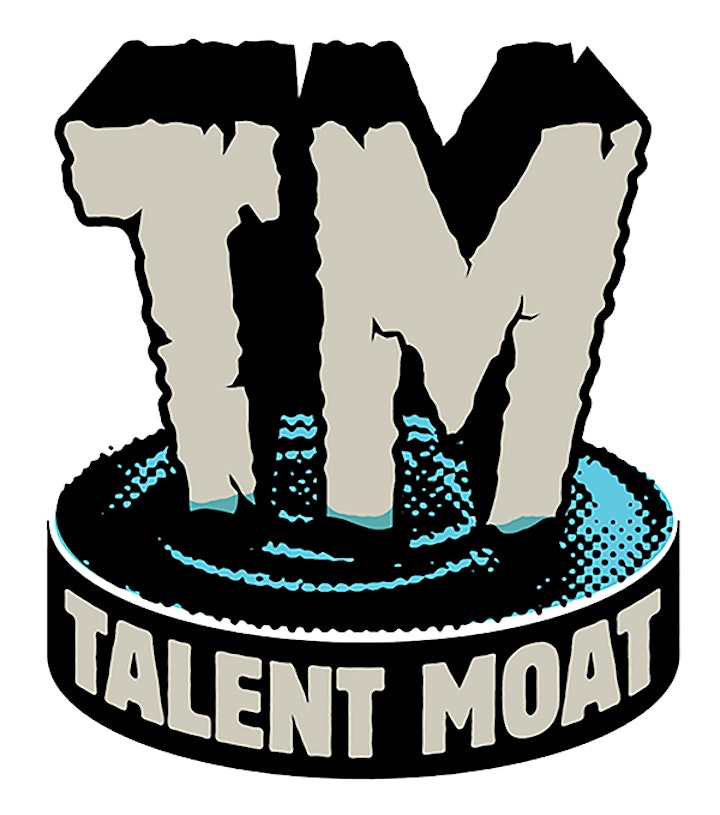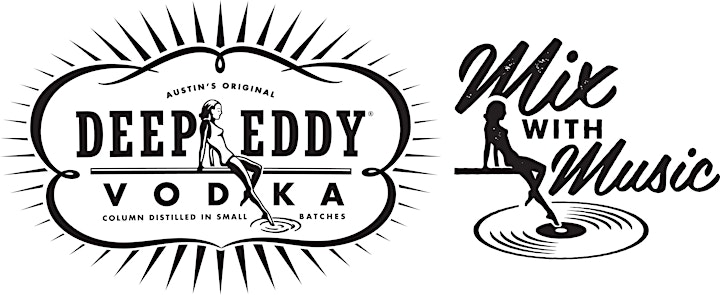 Performers
Date and time
Location
Refund policy
Organizer of Red Meat, I See Hawks In L.A.