An outdoor show experience brought to you by Lex Nycole and Cincy Nice
About this event
Every second Friday of the month this summer expect to be blown away by some of the regions top live performances. From R&B, Jazz, funk, and more! Creating a COVID safe and friendly environment for all ages, this summer were treating you to the performances you've been waiting for! Food, vendors, live painting, and other special treats along the way.
A night once a month brought to you by The Lex Nycole Brand, ArtsWave, P&G, Cincy Nice, and 5 points!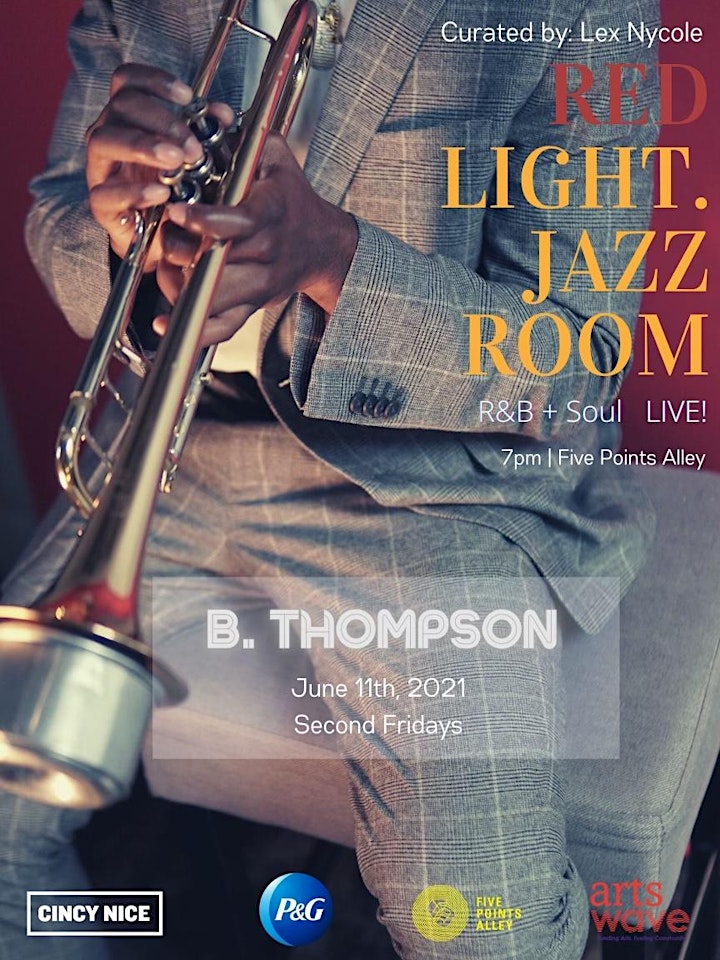 Organizer of Red Light Jazz Room: r&b + soul

Lex Nycole is a culture curator whose mission is to make culture more accessible to her city. Knowing that art and entertainment are some of the most influential and productive platforms to be a part of. Her intent is to create outlets that promote not only her city's artistry, but the well being of her communities. Lex Nycole has created avenues that have turned into catalyst's full of cultural influencers who understand their mission is bigger than themselves. Continuing to build a culture centered around positive messages that have the power to highlight our economy and educate our youth. Her goal is to create a social enterprise that strives to turn Cincinnati into leaders of art innovation, economy stability and ethnic diversity. Culture is the vehicle driving the progression of change.