Red, Hot & Savvy: Madly in Love with ME Event

Saturday, February 22, 2014 from 9:00 AM to 11:00 AM (CST)
Event Details
What woman doesn't want to love herself?
Take good care of herself?
Be free of self-criticism, negative self-talk and comparison?
Have a full and fabulous inner love life and outer love life?
Attain that mythical state of balance – you know, be happy and successful without the pressure to do, be and have it all.
But how exactly do you do that?
Join us on Feb 22 at 9 am in honor of the International Day of Self-Love; not just to hear how, but to experience how.
Join us for a day that will leave you beaming with love for months – maybe even the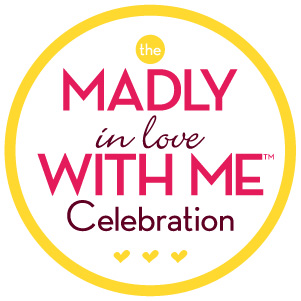 entire year! You'll create a super star connection with yourself, with other fabulous women, and gain practical, fun, and daring ways that you can make 2014 one of your best years yet…
Simply because you became more committed to the most important relationship in your life, the one with yourself.
You'll experience the self-love power of:
♥ Knowing Why It Is So Hard to Take Care of Yourself. Really, you're not alone. Every woman struggles with finding the time to do what she knows she needs to take good care of herself, but the answers to why it's so hard – and what you think you need to do – to make it easier aren't where you think. On this night, you'll get the secrets on how to take care of yourself in the midst of your busy life.
♥ Taking a Daring Act of Self-Love and Make a 2014 Self-Love Promise to Yourself:  You'll leave with 10 personalized financial tips so you are sure to make this year a year you really do take care of yourself first, without guilt!
What are you waiting for, grab your ticket today and join us for the fantabulous event.  And get a discount when you BRING YOUR FRIENDS! They will love you for it!  There will be lots of door prizes!
Light refreshments will be served!
With big love,
Lorene Collier Purcy & Ekua Anyanful
p.s. As a special pre-party gift, the founder of Self-Love Day, Christine Arylo, is gifting us all with a 2014 Self Love Promise Kit that helps you make the most important promise your heart and soul need you to keep this year, for yourself – you can get yours at  www.ChooseSelfLove.com
When & Where

James E. Guinn Complex
1150 S. Freeway
2nd Floor
Fort Worth, TX 76104


Saturday, February 22, 2014 from 9:00 AM to 11:00 AM (CST)
Add to my calendar
Red, Hot & Savvy: Madly in Love with ME Event