Description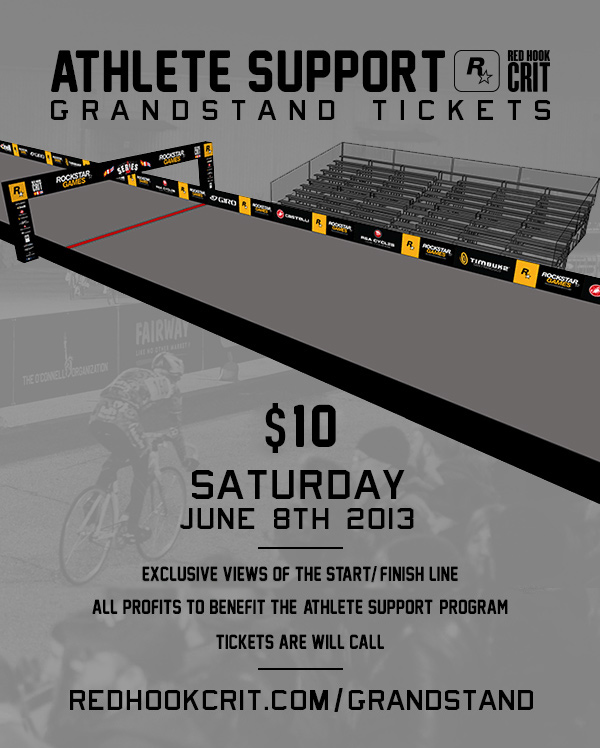 The Red Hook Criterium and Rockstar Games are proud to announce the availability of grandstand tickets for the first time at the Red Hook Crit. While attending the race is free for the general public these tickets will offer spectators exclusive views of the racing action. Only 100 tickets are available. All profits raised from ticket sales will go directly towards the Athlete Support program (details below).
Ticket price: $10
Tickets and t-shirt are WILL CALL at the race office desk (exact location will be emailed to ticket holders)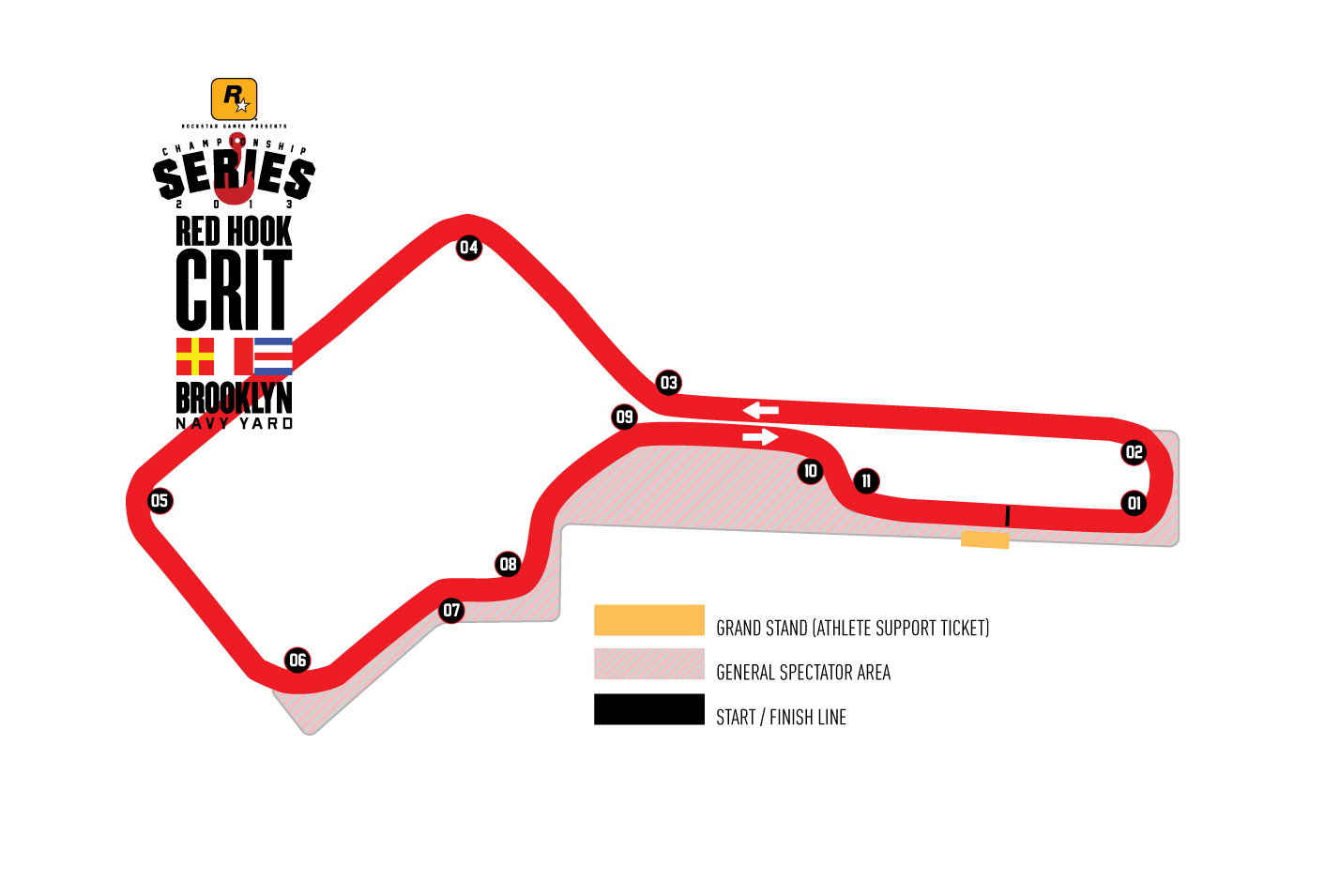 About the Athlete Support Program
The top 25 in the RHC Championship standings represent riders from Manhattan, Queens, Berkeley, North Carolina, Austin, San Francisco, Amsterdam, Portland, Arizona, Indiana, Brooklyn, Milano, Modena, Pennsylvania, Colorado, and Minnesota. They are bike messengers, bartenders, transportation advocates, bike shop employees, photographers, artists, assistants, and professional cyclists. They are also the stars of the most exciting cycling race in the country. The standings can be found here http://redhookcrit.com/points/
This money will be distributed equally to the competitors in the top 25.
Why Support this Program?
It is important for the cycling world to develop programs and profit sharing initiatives to encourage growth and progression of their most valuable resource, the athletes. As the RHC develops into a major source of entertainment for tens of thousands of fans around the world, we're excited to create initiatives that give back to the athletes putting on the show.