Red Hen: Sarah Cannon, Alex Espinoza, Gary Lemons & Alexis Rhone Fancher
Description
Join Red Hen authors Sarah Cannon, Alex Espinoza, and Gary Lemons, and Alexis Rhone Fancher of Moontide Press, for an evening of poetry and photography. Afterward stay and participate in an optional thought-provoking exercise involving photography and audience members.
Sarah Cannon grew up in the north-end suburbs of Seattle and graduated from the University of Oregon with a degree in Spanish. She earned her MFA from Goddard College in 2014. Her essays have been featured in The New York Times, Salon.com, Bitch Magazine and other venues. Sarah wrote The Shame of Losing while caring for her family after her spouse survived a workplace accident. Sarah is active with the Brain Injury Alliance of WA and offers creative writing classes at community centers. She lives in Edmonds, WA with her family, where she is a Technical Content Editor. The Shame of Losing is her first book. cannonsarah.com
Alex Espinoza is the author of the novels The Five Acts of Diego León and Still Water Saints, a Barnes and Noble Discover Great New Writers Selection. His writing has appeared in the Los Angeles Times, the New York Times Magazine, NPR, Salon, the Los Angeles Review of Books, Virginia Quarterly Review, and elsewhere. His awards include a 2014 Fellowship in Prose from the National Endowment for the Arts and a 2014 American Book Award from the Before Columbus Foundation for The Five Acts of Diego León. He is the director of the MFA Program in Creative Writing and Literary Arts at California State University, Los Angeles. alexespinoza.com
Gary Lemons studied for two years with Donald Justice, Norman Dubie, and Marvin Bell in the Undergraduate Poetry Workshop at Iowa City from 1971 to 1973. He has published five books of poetry, including Bristol Bay, Día de los Muertos, Snake, Snake: Second Wind (the last two of which comprise the first two books of the Snake Quartet), and The Weight of Light. For decades he fished Alaska, built grain elevators, worked high steel, and reforested the clear cuts of the Pacific Northwest. Currently he and his wife, the artist Nöle Giulini, teach yoga from their studio, Tenderpaws, in Port Townsend, Washington. garylemons.com
Poet/photographer Alexis Rhone Fancher is published in Best American Poetry, Rattle, Hobart, Verse Daily, The New York Times, The MacGuffin, Plume, Tinderbox, Diode, Nashville Review, Wide Awake, Poets of Los Angeles, Anomaly, KYSO Flash, Pirene's Fountain, Cleaver, Glass, Rust + Moth, Duende, The American Journal of Poetry, and elsewhere. Her books include: How I Lost My Virginity to Michael Cohen & other heart stab poems (Sybaritic Press, 2014), State of Grace: The Joshua Elegies, (2015), Enter Here, (2017), and The Dead Kid Poems, (2019), all published by KYSO Flash Press, and Junkie Wife (Moon Tide Press, 2018), an autobiographical chapbook chronicling Alexis's first, disastrous marriage. She's been published in over 50 anthologies, including the best-selling Nasty Women Poets (Lost House Press, 2017) and Antologia di poesia femminile americana contemporanea, (Edizioni Ensemble, Italia, 2018). Her photographs have been published worldwide, including the covers of Witness, Nerve Cowboy, Chiron Review, Heyday, and Pithead Chapel, and a spread in River Styx. A multiple Pushcart Prize, Best Short Fiction, and Best of the Net nominee, Alexis is poetry editor of Cultural Weekly. She and her husband live 20 miles outside of Los Angeles, in a small beach community overlooking the Pacific Ocean.They have an extraordinary view. alexisrhonefancher.com
Red Hen Press is a place for writers' work to be published and celebrated; a literary family for a diversity of voices that articulate the variety of human experience. Founded in 1994 by Kate Gale and Mark E. Cull, Red Hen is a literary press that publishes poetry, literary fiction, and nonfiction. Their imprints and series support diversity and representation in literature and include Arktoi Books, edited by Eloise Klein Healy and dedicated to publishing high-quality literary fiction and poetry by lesbian writers; Boreal Books, edited by Peggy Shumaker and focused on fine literature and fine art from Alaska; DJS Books, formed Ming Di of Poetry East West and publishing cutting-edge poetry books in Chinese; Letras Latinas, a series established with Francisco Aragón of University of Notre Dame that focuses on Latinx poets; Pighog, an imprint originally founded by John Davies and featuring writers from the British Isles; Quill, established by Tobi Harper and focused on prose by queer writers; Story Line Press, originally founded by Robert McDowell, Lysa McDowell, and Mark Jarman and publishing poetry with a focus on Formalism; Xeno Books, an imprint that publishes titles outside the boundaries of Red Hen's regular literary program. They offer several literary awards each year, including the Benjamin Saltman Award. redhen.org
Beach=Culture is a program of Santa Monica Cultural Affairs #ArtSaMo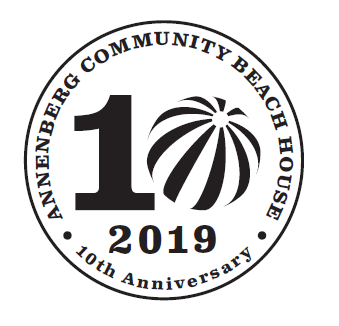 ---
By registering for this program via this eventbrite page, you consent to receiving occasional email about cultural events from @smgov,net. You can unsubscribe, or change your preferences at any time using the "unsubscribe" or "manage preferences" links on these emails.
Stop by early to save your seat and check out the historic site. Picnickers welcome (no pets, alcohol or glass permitted onsite.)
Tickets are free but space is limited and reservations are required. Arrive by 15 min before start time to retain your reservation. Late seating, even for reservation-holders, is not guaranteed. To adjust or cancel your reservation for this event, email culture@smgov.net. We appreciate your keeping in touch!
Getting Here: The Beach House is located at 415 Pacific Coast Highway, Santa Monica, CA 90402 on the west side of Pacific Coast Highway. Enter off PCH at the Beach House Way traffic light.
Accessibility: The Annenberg Community Beach House is wheelchair accessible and ADA compliant. If you require any special disability related accommodations, please contact us at culture@smgov.net, call us at (310) 458-8350 or TDD: (310) 458-8696 at least 5 days prior to the event.
Parking: The parking rate is Apr - Oct: $12/day or $3/hour; Nov - Mar: $8/day or $3/hour, payable at the park and pay machines in three areas of the ACBH parking lot. Credit cards or exact change only. Handicapped placards and Senior Beach Permits are accepted. For other parking info and lot hours, please check the website for details.
Other events: To view & make reservations for future free Beach=Culture events, check annenbergbeachhouse.com/beachculture and santamonica.gov/arts/beach-culture
General Info: For hours, events and more, visit annenbergbeachhouse.com, or call (310) 458-4904. Back on the Beach Café hours are subject to change but are generally through 8pm in the summer and 3pm in the off season, call (310) 393-8282 to confirm.