Red Hen Press: Katharine Coles, Matty L. Glasgow, Jessy Randall & Kim Dower
Description
Left to right: Kim Dower, Matty Glasgow, Katharine Coles, Jessy Randall
Note: No need to print out your ticket, just mention your last name when checking in.
In celebration of Red Hen Press' 25th Anniversary, join Red Hen poets Katharine Coles, Matty Layne Glasgow, Kim Dower, and Jessy Randall for an evening of readings, accompanied by jeweler Nicole Foos' talk on "Stories from Stones."

Katharine Coles' seventh collection of poems, Wayward, is due from Red Hen Press in 2019; her memoir, Look Both Ways, will be out in 2018. She is a Poet in Residence at the Natural History Museum of Utah and at the SLC Public Library for the Poets House program FIELD WORK, and was sent to Antarctica in 2010 to write poems under the auspices of the National Science Foundation's Antarctic Artists and Writers Program (The Earth Is Not Flat, Red Hen 2012). She has received grants from the NEA and NEH and a 2012 Guggenheim Fellowship.
Matty Layne Glasgow is the author of the poetry collection deciduous qween, selected by Richard Blanco as the winner of the 2017 Benjamin Saltman Award and forthcoming from Red Hen Press in 2019. He was the runner-up for the Missouri Review's 2017 Jeffrey E. Smith Editors' Prize and finalist for Nimrod's 2018 Pablo Neruda Prize. His poems have been nominated for the Pushcart Prize and Best of the Net anthologies and appear in the Missouri Review, Crazyhorse, Collagist, BOAAT, Muzzle, and elsewhere. He lives in Houston, Texas where he teaches with Writers in the Schools and adjuncts his life away.
Jessy Randall's poems, comics, and other things have appeared in McSweeney's, Poetry, and Best American Experimental Writing. She is the author of two Red Hen books: Injecting Dreams into Cows (2012) and Suicide Hotline Hold Music (2016). Her latest book is How to Tell If You Are Human: Diagram Poems (Pleiades Press, 2018).
Kim (Freilich) Dower, originally from New York City, received a BFA in Creative Writing from Emerson College, where she also taught creative writing. She has published three collections of poetry, all from Red Hen Press: Air Kissing on Mars (2010), which was on the Poetry Foundation's Contemporary Best Sellers list and described by the Los Angeles Times as "sensual and evocative . . . seamlessly combining humor and heartache"; Slice of Moon (2013), called "unexpected and sublime" by O magazine; and Last Train to the Missing Planet (2016), "full of worldly, humorous insights into life as it is," according to Janet Fitch. Kim's work has been nominated for two Pushcart Prizes and has been featured in the Academy of American Poets' Poem A Day, Garrison Keillor's The Writer's Almanac, and Ted Kooser's American Life in Poetry, as well as in Ploughshares, Barrow Street, Rattle, and Eclipse. Her poems are included in several anthologies, including Wide Awake: Poets of Los Angeles and Beyond (Beyond Baroque Books/Pacific Coast Poetry Series, 2015) and Coiled Serpent: Poets Arising from the Cultural Quakes & Shifts of Los Angeles (Tia Chucha Press). She teaches poetry in the BA program of Antioch University. Kim was City Poet Laureate of West Hollywood, California from October 2016 to October 2018.
Red Hen Press is a place for writers' work to be published and celebrated; a literary family for a diversity of voices that articulate the variety of human experience. Founded in 1994 by Kate Gale and Mark E. Cull, Red Hen is a literary press that publishes poetry, literary fiction, and nonfiction. Their imprints and series support diversity and representation in literature and include Arktoi Books, edited by Eloise Klein Healy and dedicated to publishing high-quality literary fiction and poetry by lesbian writers; Boreal Books, edited by Peggy Shumaker and focused on fine literature and fine art from Alaska; DJS Books, formed Ming Di of Poetry East West and publishing cutting-edge poetry books in Chinese; Letras Latinas, a series established with Francisco Aragón of University of Notre Dame that focuses on Latinx poets; Pighog, an imprint originally founded by John Davies and featuring writers from the British Isles; Quill, established by Tobi Harper and focused on prose by queer writers; Story Line Press, originally founded by Robert McDowell, Lysa McDowell, and Mark Jarman and publishing poetry with a focus on Formalism; Xeno Books, an imprint that publishes titles outside the boundaries of Red Hen's regular literary program. They offer several literary awards each year, including the Benjamin Saltman Award.
Beach=Culture is a program of Santa Monica Cultural Affairs #ArtSaMo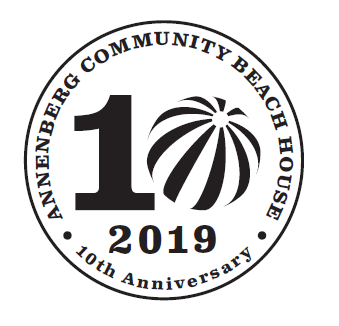 ---
By registering for this program via this eventbrite page, you consent to receiving occasional email about Beach House events from beachhouse@smgov,net. You can unsubscribe, or change your preferences at any time using the "unsubscribe" or "manage preferences" links on these emails.
Stop by early to save your seat and check out the historic site. Picnickers welcome (no pets, alcohol or glass permitted onsite.)
Tickets are free but space is limited and reservations are required. Arrive by 15 min before start time to retain your reservation. Late seating, even for reservation-holders, is not guaranteed. To adjust or cancel your reservation for this event, email culture@smgov.net. We appreciate your keeping in touch!
Getting Here: The Beach House is located at 415 Pacific Coast Highway, Santa Monica, CA 90402 on the west side of Pacific Coast Highway. Enter off PCH at the Beach House Way traffic light.
Accessibility: The Annenberg Community Beach House is wheelchair accessible and ADA compliant. If you require any special disability related accommodations, please contact us at culture@smgov.net, call us at (310) 458-8350 or TDD: (310) 458-8696 at least 5 days prior to the event.
Parking: The parking rate is Apr - Oct: $12/day or $3/hour; Nov - Mar: $8/day or $3/hour, payable at the park and pay machines in three areas of the ACBH parking lot. Credit cards or exact change only. Handicapped placards and Senior Beach Permits are accepted. For other parking info and lot hours, please check the website for details.
Other events: To view & make reservations for future free Beach=Culture events, check annenbergbeachhouse.com/beachculture.
General Info: For hours, events and more, visit annenbergbeachhouse.com, or call (310) 458-4904. Back on the Beach Café hours are subject to change but are generally through 8pm in the summer and 3pm in the off season, call (310) 393-8282 to confirm.