Red Hen Press: H. Cardona, M. H. Castillo, D. Hayden and T. Schumann
Description
Join Red Hen Press authors Helene Cardona, Marcelo Hernandez Castillo, Dolores Hayden and Tina Schumann for an evening of poetry.
Red Hen lead designer Caitlin Sacks, who has designed the majority of Red Hen's books covers this season, will give a short talk about the work and what artistic skills are involved in cover design. She will also display her work at various stages of the design process.
Hélène Cardona is a poet, actor & translator and author of seven books, including the award-winning Life in Suspension and the translations Birnam Wood (José Manuel Cardona), Beyond Elsewhere (Gabriel Arnou-Laujeac), winner of a Hemingway Grant, Ce que nous portons (Dorianne Laux), and Walt Whitman's Civil War Writings for WhitmanWeb. She wrote her thesis on Henry James for her masters in American Literature from the Sorbonne, taught at Hamilton College and LMU, and worked as an interpreter for the Canadian Embassy in Paris. Her work has been translated into 16 languages. She has contributed to The London Magazine, Washington Square Review, World Literature Today, Poetry International, The Brooklyn Rail, Asymptote, The Irish Literary Times & elsewhere. Acting credits include Chocolat, Star Trek: Discovery, The Romanoffs, The Hundred-Foot Journey, Jurassic World, Dawn of the Planet of the Apes, Happy Feet 2, and Serendipity among many. helenecardona.com
Marcelo Hernandez Castillo is a poet, essayist, and translator. He is the author of Cenzontle, chosen by Brenda Shaughnessy as the winner of the 2017 A. Poulin, Jr. prize (BOA editions 2018). His first chapbook, DULCE, was the winner of the Drinking Gourd Prize published by Northwestern University Press, and his memoir, Children of the Land is forthcoming from Harper Collins in 2020. He was born in Zacatecas, Mexico. He holds a B.A. from Sacramento State University and was the first undocumented student to graduate from the Helen Zell Writers Program at the University of Michigan. He cofounded the Undocupoets campaign which successfully eliminated citizenship requirements from all major first poetry book prizes in the country and was recognized with the Barnes and Noble "Writers for Writers" award. His work has appeared or is featured in The New York Times, The Paris Review, People Magazine, PBS Newshour, Fusion TV, New England Review, Gulf Coast, Buzzfeed, Indiana Review, and Southern Humanities Review, among others. He lives in Marysville, California where he teaches poetry to incarcerated youth and also teaches remotely at the Ashland University Low-Res MFA program. marcelohernandezcastillo.com
Dolores Hayden, award-winning poet and historian of American landscapes, engages the lives of daredevil pilots—women and men from the earliest years of aviation—in Exuberance, her third poetry collection. Hayden's poems have appeared in Poetry, the Common, Ecotone, Raritan, Shenandoah, the Yale Review, Southwest Review, Best American Poetry, and Poetry Daily. Author of American Yard (2004) and Nymph, Dun, and Spinner (2010), she's received awards from the Poetry Society of America and the New England Poetry Club, and residencies in poetry from Djerassi, the Virginia Center for the Creative Arts, and Noepe. Professor of Architecture and American Studies Emerita at Yale University, Hayden has also been a Guggenheim fellow and won an American Library Association Notable Book Award for nonfiction. doloreshayden.com
Tina Schumann is author of three poetry collections: As If (Parlor City Press, 2010), which was awarded the Stephen Dunn Poetry Prize; Requiem: A Patrimony of Fugues (Diode Editions), winner of the Diode Editions Chapbook Contest for 2016; and Praising the Paradox (Red Hen Press, 2019). Her work received the 2009 American Poet Prize from The American Poetry Journal, a Pushcart nomination and finalist status in the National Poetry Series, Four Way Books Intro Prize and the New Issues Poetry Prize. Her poems have appeared in publications and anthologies since 1999, including The American Journal of Poetry, Ascent, Cimarron Review, The Human, Midwest Quarterly, Nimrod, Parabola, Palabra, Terrain.org, and Verse Daily. tinaschumann.com
Red Hen Press is a place for writers' work to be published and celebrated; a literary family for a diversity of voices that articulate the variety of human experience. Founded in 1994 by Kate Gale and Mark E. Cull, Red Hen is a literary press that publishes poetry, literary fiction, and nonfiction. Their imprints and series support diversity and representation in literature and include Arktoi Books, edited by Eloise Klein Healy and dedicated to publishing high-quality literary fiction and poetry by lesbian writers; Boreal Books, edited by Peggy Shumaker and focused on fine literature and fine art from Alaska; DJS Books, formed Ming Di of Poetry East West and publishing cutting-edge poetry books in Chinese; Letras Latinas, a series established with Francisco Aragón of University of Notre Dame that focuses on Latinx poets; Pighog, an imprint originally founded by John Davies and featuring writers from the British Isles; Quill, established by Tobi Harper and focused on prose by queer writers; Story Line Press, originally founded by Robert McDowell, Lysa McDowell, and Mark Jarman and publishing poetry with a focus on Formalism; Xeno Books, an imprint that publishes titles outside the boundaries of Red Hen's regular literary program. They offer several literary awards each year, including the Benjamin Saltman Award. redhen.org
Beach=Culture is a program of Santa Monica Cultural Affairs #ArtSaMo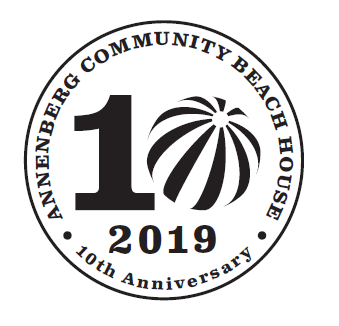 ---
By registering for this program via this eventbrite page, you consent to receiving occasional email about Beach House events from beachhouse@smgov,net. You can unsubscribe, or change your preferences at any time using the "unsubscribe" or "manage preferences" links on these emails.
Stop by early to save your seat and check out the historic site. Picnickers welcome (no pets, alcohol or glass permitted onsite.)
Tickets are free but space is limited and reservations are required. Arrive by 15 min before start time to retain your reservation. Late seating, even for reservation-holders, is not guaranteed. To adjust or cancel your reservation for this event, email culture@smgov.net. We appreciate your keeping in touch!
Getting Here: The Beach House is located at 415 Pacific Coast Highway, Santa Monica, CA 90402 on the west side of Pacific Coast Highway. Enter off PCH at the Beach House Way traffic light.
Accessibility: The Annenberg Community Beach House is wheelchair accessible and ADA compliant. If you require any special disability related accommodations, please contact us at culture@smgov.net, call us at (310) 458-8350 or TDD: (310) 458-8696 at least 5 days prior to the event.
Parking: The parking rate is Apr - Oct: $12/day or $3/hour; Nov - Mar: $8/day or $3/hour, payable at the park and pay machines in three areas of the ACBH parking lot. Credit cards or exact change only. Handicapped placards and Senior Beach Permits are accepted. For other parking info and lot hours, please check the website for details.
Other events: To view & make reservations for future free Beach=Culture events, check annenbergbeachhouse.com/beachculture and santamonica.gov/arts/beach-culture
General Info: For hours, events and more, visit annenbergbeachhouse.com, or call (310) 458-4904. Back on the Beach Café hours are subject to change but are generally through 8pm in the summer and 3pm in the off season, call (310) 393-8282 to confirm.