Description
Pre-sale tickets are closed for this event - we will be accepting walk-ins on Wednesday. Thanks!
---
We're excited to host our seventh-annual Red Hat Summit 5K Fun Run sponsored by IBM. Join fellow attendees for a 5K run through Boston on Wednesday, May 8. Please arrive at 5:30 a.m., as we will start promptly at 6 a.m.
Running for a cause:
The run is free and open to all attendees who register for the race and wish to participate. Limited edition running shirts are available to participants who donate $15 or more to this year's cause which is the Boston Partners in Education.
Boston Partners in Education enhances the academic achievement and nurtures the personal growth of Boston's public school students by providing them with focused, individualized, in-school volunteer support.
With the commitment and involvement of the entire community, all students in Boston will develop the skills, self-confidence and motivation to recognize and achieve their full potential.
T-shirts will be distributed after the run and only available until they run out.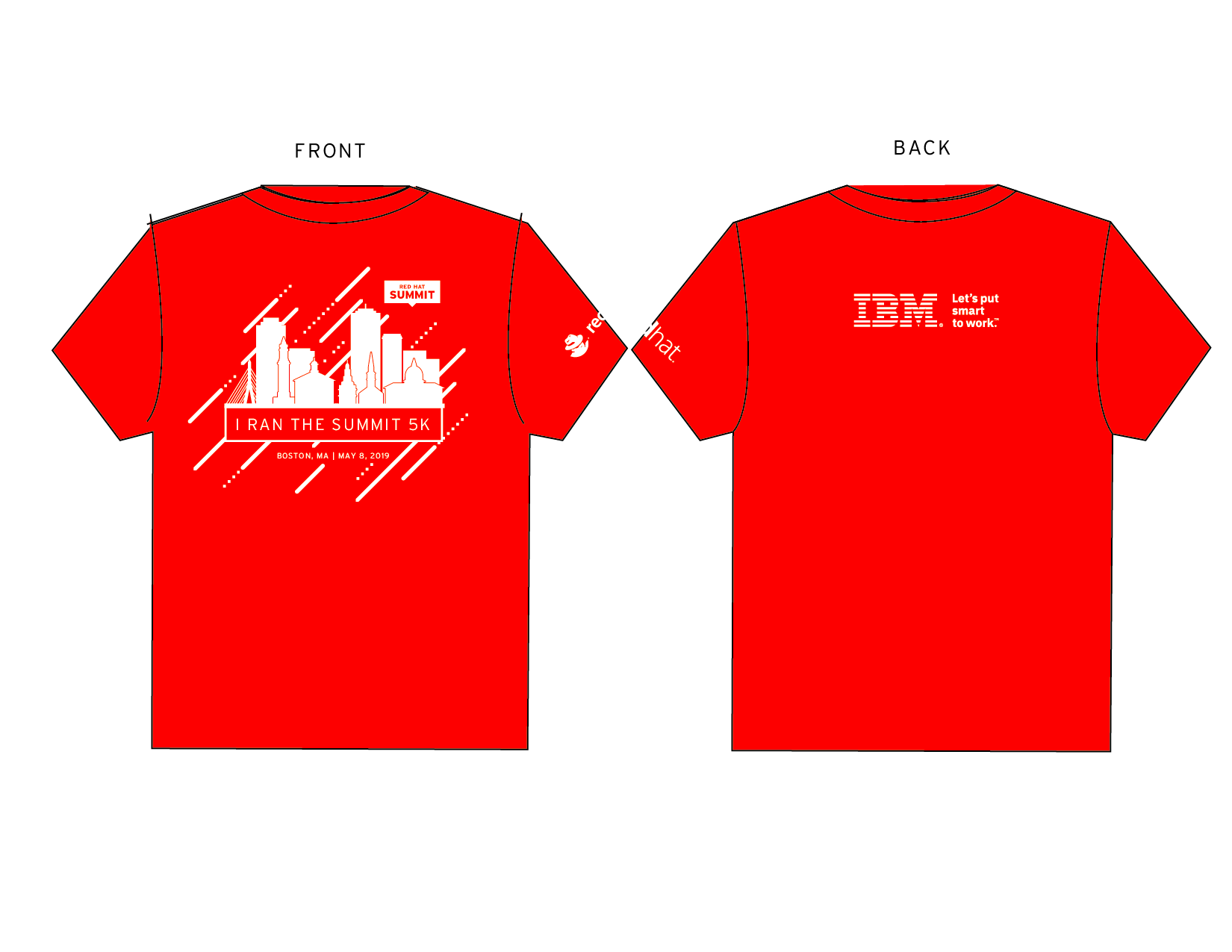 Course Map: