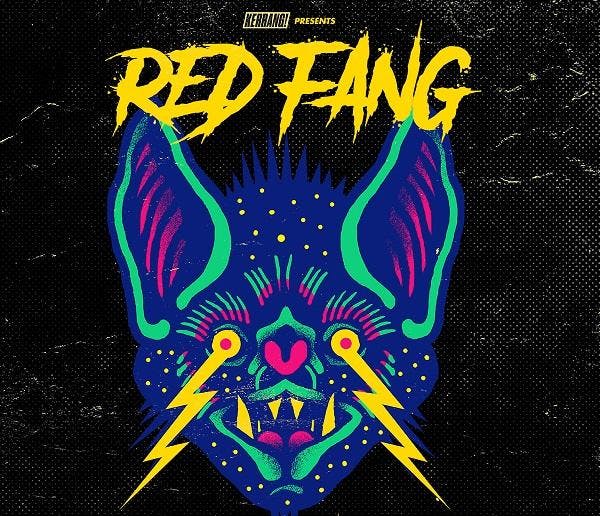 About this Event
$30 // 21+
------------
For heavy-hitting metal prodigies RED FANG, amateur is a foreign term. Within a year of their explosive inception in 2005, the Portland headbangers were opening for the likes of THE MELVINS and BIG BUSINESS. RED FANG's sound is one you can't escape, their euphoric mixes consisting of compelling vocals and sharp hooks help earn them the rep of party-hard songwriters. After three years of riding their talent around the world, we anxiously await their return to play latest record "Only Ghosts." 
Perhaps most striking about power quartet BIG BUSINESS is their striking familiarity—formed in 2005 as a frantic two-piece band, founding members JARED WARREN and COADY WILLIS have occupied many impressive artist rosters throughout their career. After releasing their first record in 2005, the members of BIG BUSINESS relocated to Los Angeles to become members of THE MELVINS. The heavy success of the bombastic duo led them to be booked as openers for TOOL, and release many more successful records over the next decade. This year, they thrillingly return with RED FANG and DEAD NOW to the Empty Bottle. 
Thrilling Atlanta based group DEAD NOW accompanies this tour with their repertoire of extensive talent and experience. Recently signed to Brutal Panda Records, we anxiously await the possibilities this fiery trio brings to stage. 
Like many fairy tales, TIGHT NIGHT began after a session at the bar at Kumas in Chicago. Listening to Royal tell stories about what he had been up to recently, longtime friends Jeff (punk rock guitar legend of The Bomb, Dead Ending, Airstream Futures, and many more) and Chad (Team Band dilettante) decided then and there to immortalize the vibe in music. It was to be loud. It was to be hard. It was to be TIGHT NIGHT. A few face punches and line-up changes later, TIGHT NIGHT lives on and stays true to their name, delivering an unforgettable performance night after tight.