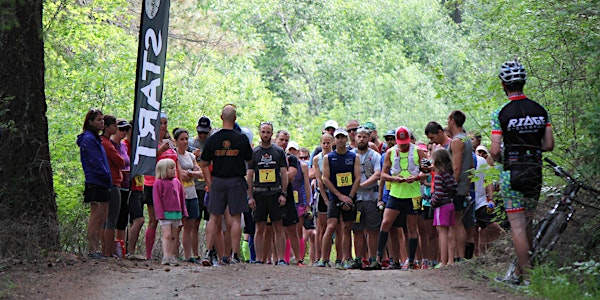 Red Devil Challenge 25K, 10K and Mini-Devil Trail Runs
When and where
Location
Sand Creek Trailhead, Wenatchee National Forest Sand Creek Road and Mission Creek Road Cashmere, WA 98815
Description
Since its start six years ago, the Red Devil Challenge has garnered a reputation as one of the most scenic and challenging trail run events in the entire Pacific Northwest. Not to mention one of the most fun! These runs (25K and 10K) are held in the Wenatchee National Forest south of Cashmere and utilize single-track, well-maintained trails. In late spring, the mountains and hills are coated in wildflowers of every color imaginable. A variety of vistas open up to views of the Cascades. The 25K has an elevation gain of about 3,000 feet, while the 10K has a gain of 1,000 feet throughout.
The start and finish is located at the well-maintained and easily accessible Sandcreek Trailhead. Since parking is limited at the trailhead, a bus shuttle is used to transport runners from downtown Cashmere to the trailhead and back.

The Red Devil race also is part of the three-event Wenatchee Valley Trail Run Series put on by RunWenatchee. Other races in the series include the Horse Lake Trail Runs (May 1, 2016) in the Wenatchee Foothills; and the Oktoberfest Trail Runs (Oct. 15, 2016) at Leavenworth.
Shirt size and quantity are very limited as of 5/10/2016! Shirt is not guaranteed after 5/15/2016.

Course map: Click here!

For more information on the event (including start times, bus shuttle times, packet pickup, runner premiums, awards, timing, aid stations, post-race refreshments, and other news): http://www.runwenatchee.com/
For information on lodging: In Cashmere — http://cashmerechamber.org; in Leavenworth — http://www.leavenworth.org; in Wenatchee — http://www.wenatchee.org