Description
RED CUP!!! WE UP!!!!



The Notorious Downtown Get Down Rooftop Party is BACK!!!
This SUNDAY!!!!!!!

DAY PARTY!!!

RED CUP MONDAY #DayLife

SUNDAY, JUNE 4, 2017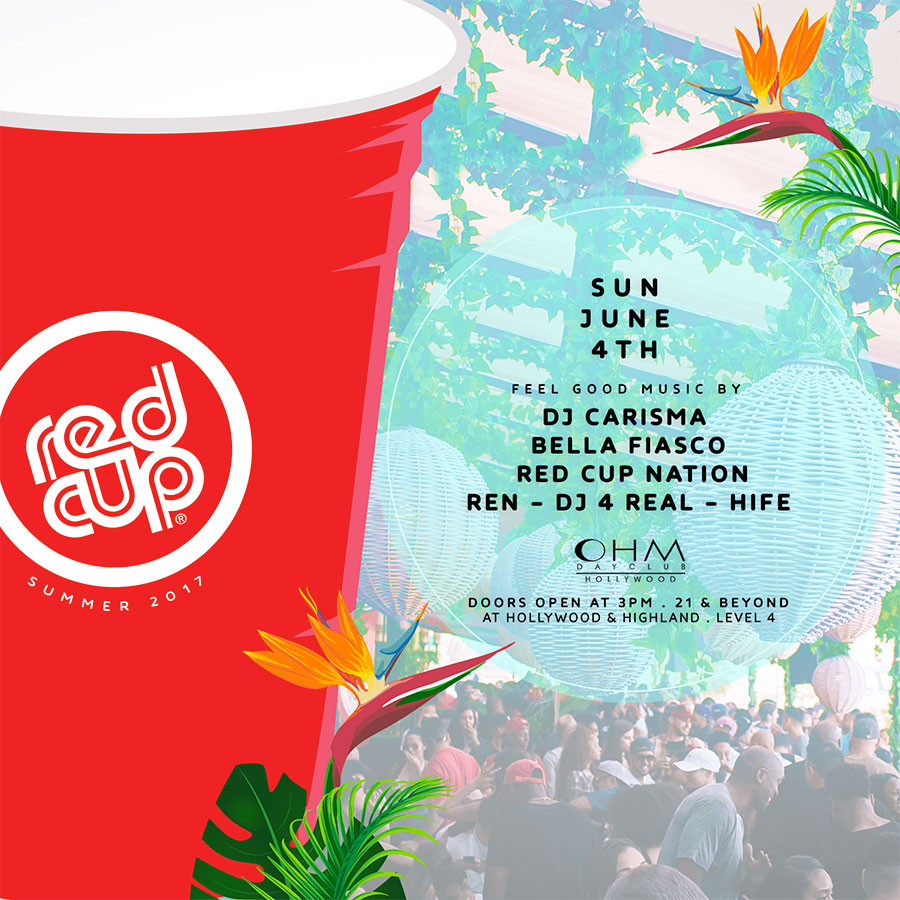 #SUNDAYFunday #RedCup

My friends and I are having a dope daytime party,
so tell your friends, so your friends can come, and be friends with my friends,
and we can all be friends and have some Sunday Funday.

OHM Day Club - Hollywood

6801 Hollywood Blvd., #433
Hollywood, CA



3pm - 10pm



Feel Good Music by:
(92.3FM Mixshow / iheart Radio / Young California Artist / DJ)

DJ BELLA FIASCO
(TAO Las Vegas / TAO Group LA / Beat Junkies)
(LA, DTLA, OG Red Cup Crew, Beat Junkies)
+ Special LIVE Celebrity All-Star Guest!!!
+ Sunday Treats:
Dope Music, LA Skyline Views, LA Sunshine,

Cabanas, Dranks,
Sangria, Tasty Micheladas, Good Grub, Good Vibes, Goodtimes...

Arrive Early & Enjoy the Drink Specials till 5pm!

21+ & Sexy gets you in | Positive Audience Only

EARLY ARRIVAL IS STRONGLY ENCOURAGED

For Tables, Cabana / Bottle Service & Guest List please email:
chakis@rockbotlive.com

Bottle Specials:
Early Bird before 5:30 specials
2 Effen for $500 (reg $300 each)
2 Ciroc or Jameson for $600 (reg $450 ciroc each, $425 Jameson each)
2 Henny or Don Julio for $800 (reg $450 each)
Moet Ice 2 for $500 (reg $300 each)
Beau Joie 2 for $500 (reg $300 each)

All night specials
Effen $300
Moet Ice $300
Moet Nectar Rose $450
Champagne train of 5 Moët Ice 1k