Join us virtually from your home! NOW OFFERING FREE Paint Kit DELIVERY SERVICE to Jamestown, Columbia, Twain Harte, and Sonora!
About this Event
You've been asking for the Red Church for years. Join us to paint this iconic landmark during a relaxing Mimosa Sunday Brunch and just in time for the holidays!
We'll also be painting the Red Church on December 18th. Click here to purchase tickets for Dec. 18th's party.
**Due to the COVID Level Purple in our County, we have decided to remove the in-studio ticket option and only hold virtual parties. Join us on Zoom!**
VIRTUAL TICKET BUYERS:
Pick up your pre-drawn canvas and paint kit (does not include brushes or easel!) between 2:00 and 4:00 PM on Saturday, November 21st (the day BEFORE the party).
If you wish to purchase a 10-pc paintbrush kit of various sized brushes for $5, please select the Paintbrush Set add-on when purchasing your ticket.
We now have special video equipment installed for your convenience and enjoyment. If you plan on joining a party via Zoom, you will be able to virtually join the fun festivities happening at the same time as our in-studio party.
You will hear questions that our in-studio guests ask and they will hear you, clearly! You will see who is in the studio and be able to hear our wonderful music selections as we paint. Our speaker system and camera equipment is top quality, helping give you the best Brush & Cork experience we can offer you at home.
Let's face it, Covid restrictions are here to stay for a while and we want our customers to enjoy our fun, creative playtime in the best way possible and still be comfortable in whatever mode of safety suits you.
🎁 As a gift to you, we are paying the Eventbrite ticket fees for you through December 31st, 2020! 🥳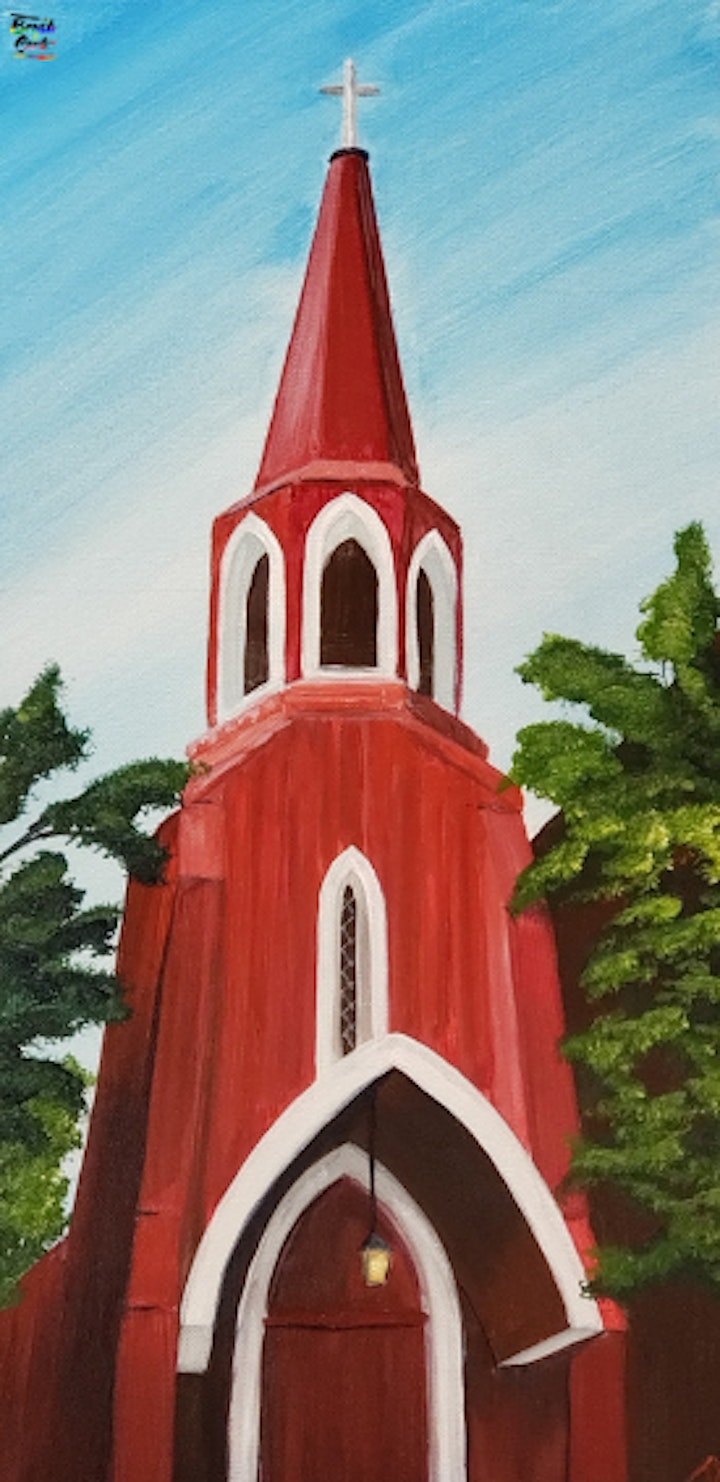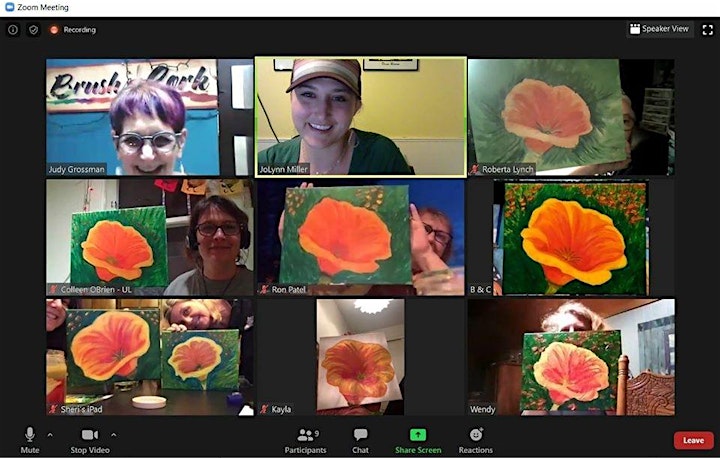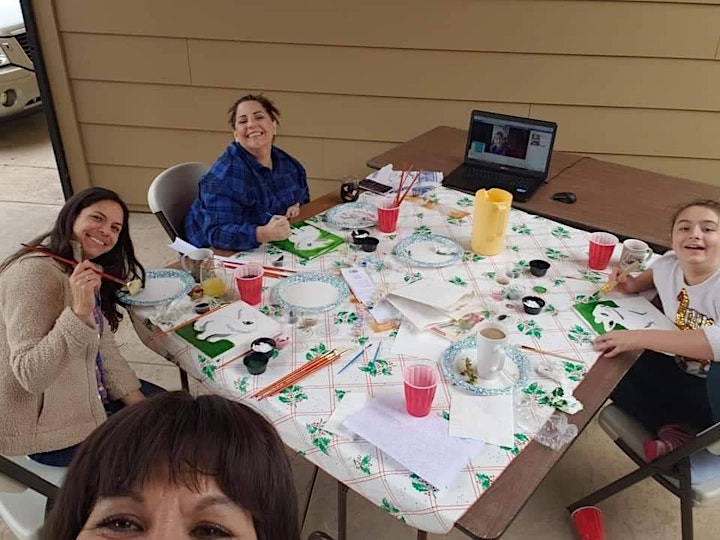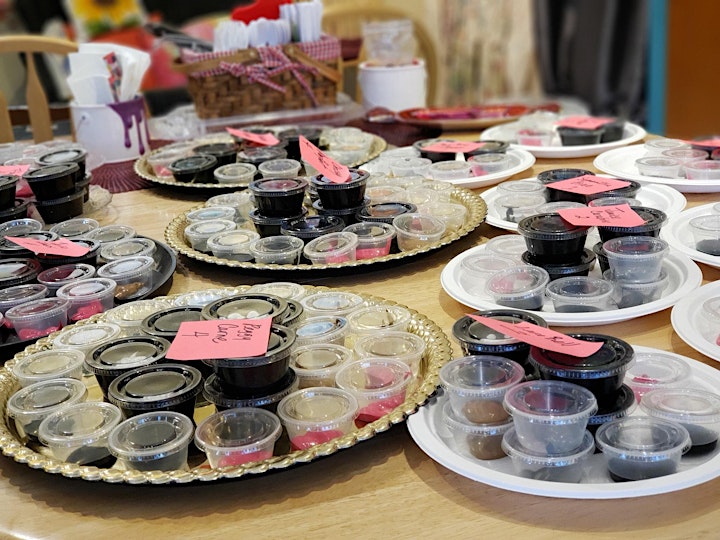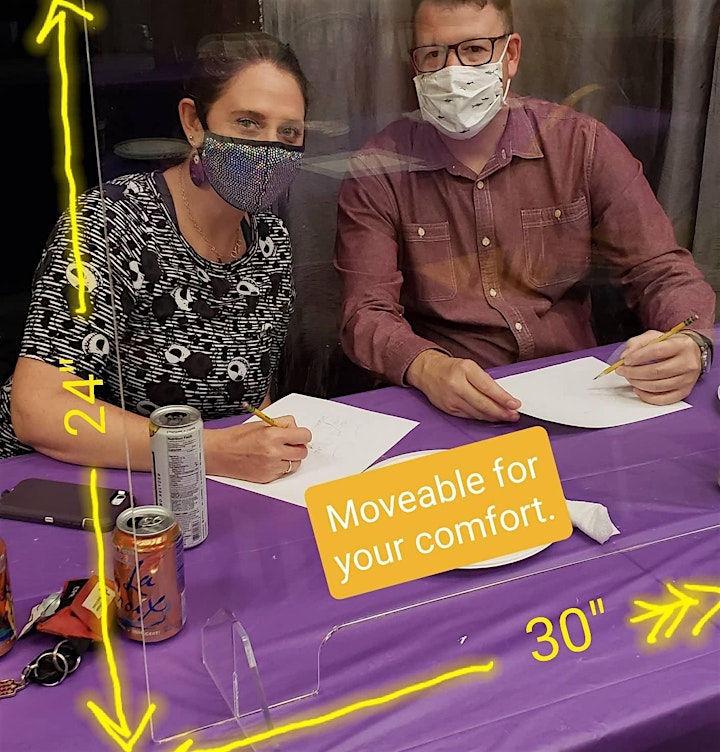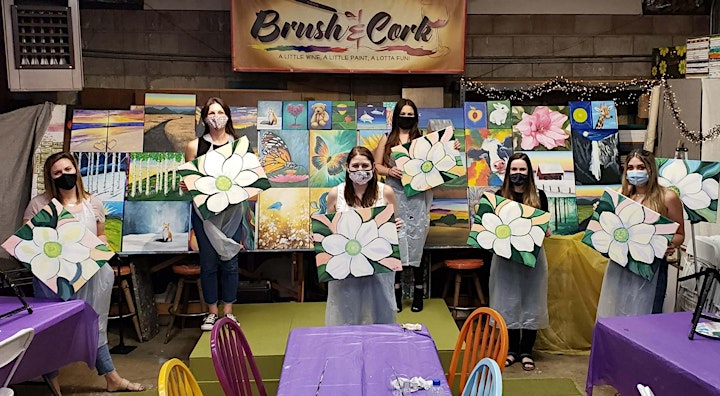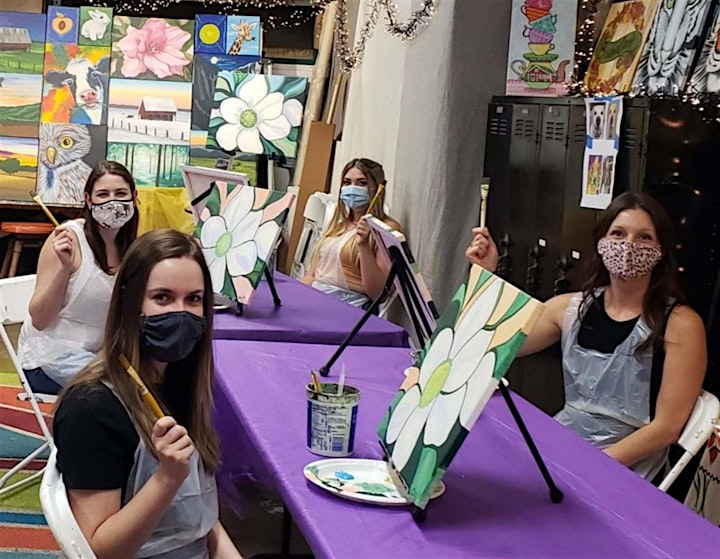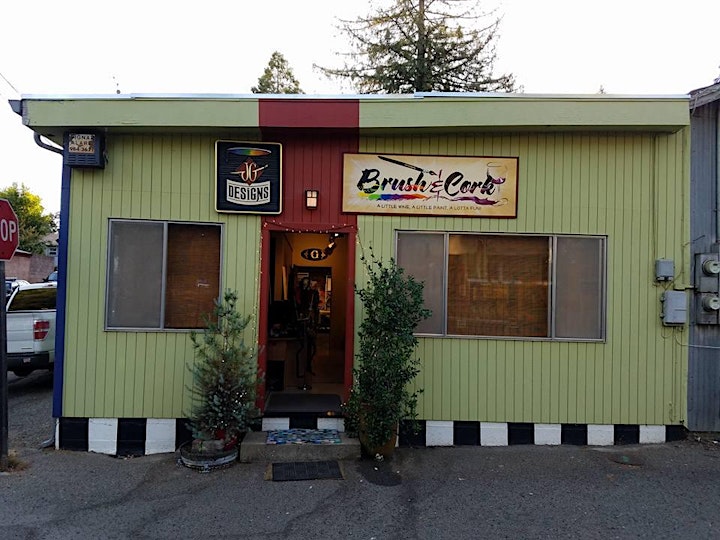 Give the gift of one of our Gift Certificates that never expire and will be something fun to share and look forward to. Great for any occasion ~ Holidays, Birthdays, Thinking Of You, and more! Good for our virtual or in-studio parties.