Description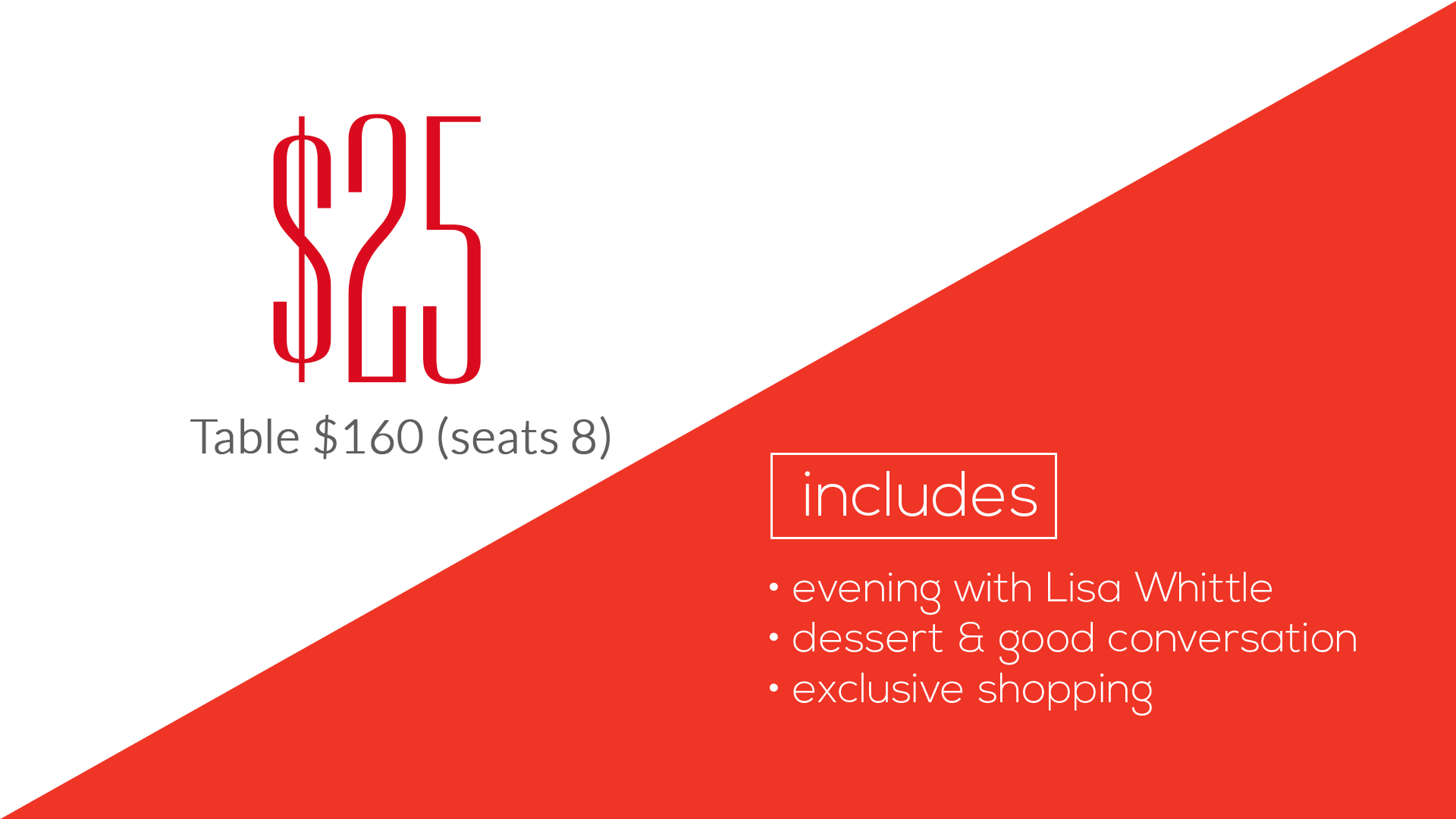 RED will be held on September 13th and 14th from 7:00-10:00 pm featuring the dynamic and powerful speaker, Lisa Whittle. In an effort to gather women in community we will be providing a time of connection, laughter, shopping, good food and conversation. Then, we will launch into a powerful time of prayer. Why? Because it's prayer that provides power and life change. We can't wait for women of Kansas City to experience it.
Details:
Dates: September 13th or September 14th
Ticket cost: Individual $25, Table (seats 8) $160
Location and Time: The Delaware, 7:00-10:00 pm
Ticket includes featured speaker, Lisa Whittle, desserts and drink, good conversation, worship and powerful prayer.