Red Bull Thre3style New Orleans Qualifier

Saturday, February 21, 2015 at 9:00 PM

-

Sunday, February 22, 2015 at 2:00 AM (CST)
Event Details

Red Bull Thre3style - New Orleans Qualifier
Red Bull Thre3style pits the world's best DJs in a competition that values technical skill as much as the ability to thrill a dancefloor. Competitors are judged on the dual platforms of technical ability and crowd reaction, and are given just 15 minutes each to prove that they're the best in the room. Judges work to a strict criteria that also marks DJs on their originality in song choices, confidence performing and mixing prowess.
The idea behind the competition is global: get people dancing, keep the party vibes coming and up your game until you're the DJ that brings the perfect set.
Your RSVP on Eventbite is Free before 11p.m.  After 11p.m. entry is $3 at the door and cash only!
Host, Judges and Talent Bios
HeadKrack – Host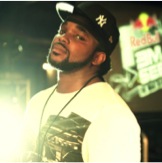 A Bronx, NY native, HeadKrack has had an exceptional radio career beginning with his number one rated night time slot at 97.9 FM The Beat in Dallas. He has won multiple underground hip-hop battles across the country and was a featured artist on the 2003 and 2004 Vans Warped Tour. In 2010 HeadKrack plowed through all competition to win Atlanta's 2010 RedBull Emcee Battle. HeadKrack's remarkable rhyme delivery and wordplay is perched to break through music's "overground" as solo artist and with his buzzing progressive hip-hop group, The Bodega Brovas. He is now at the control board of The Rickey Smiley Morning Show and his revolutionary comedy style and Friday "Rap of the Week" have become anticipated favorites of Dish Nation. In a world filled with show horses, HeadKrack is a unicorn...with fangs.
Mannie Fresh – Judge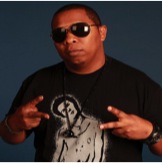 Mannie Fresh is known to fans and throughout the music industry as an amazing producer, artist, and entertainer. The multi-platinum, Grammy nominated producer responsible for creating hits (for UGK, Trina, Gucci Man, The Notorious B.I.G. and of course Cash Money) is now back to spinning full time, moving the crowd and DJing in clubs across the country. In between his DJing duties he is still finds time to work with industry heavy-hitters like, Kanye, Drake and the iconic Dr. Dre. Mannie Fresh's beats defined the sound of Cash Money, with Juvenille's megahits, "Ha," "Back That Azz Up," Lil Wayne's "Go D.J.," and the crew's "Cash Money Is An Army," "Bling Bling." Mannie has cemented his place in hip-hop history as one of the most talented producers ever. He is now focusing on launching the careers of his own artist with his own imprint, Chubby Boy Productions. As Mannie Fresh pursues his new passions, he remains grounded by DJing and interacting on a personal level with all his fans.
Four Color Zack – Judge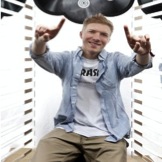 Red Bull Thre3style 2012 World Champion
Four Color Zack is a technically dazzling "DJ's DJ" and pop party rocker at the same (damn) time, deftly cutting between arena shows, Vegas megaclubs and underground parties with style and ease. With his winning set at the Red Bull Thre3style World Championships in 2012, the Seattle record slinger showed the entire globe what it means to be the best behind the decks, but real heads have known for years that every single FCZ set is a master class on body moving. It's why Fool's Gold presses his party edits to wax, MTV names his mixes amongst the years' best, and LA's Power 106 enlists him to mash it up for their drive-time "jump off" slot... so don't miss out when Four Color Zack comes through to paint your town red.
DJ Hedspin – Judge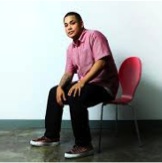 Red Bull Thre3style 2011 World Champion
There are a number of places where you may have first heard world champion DJ Hedspin's sound: his early work in Vancouver's club scene; his club edits and remixes spun by his DJ peers on the radio and in clubs; or his spectacular winning set at the 2011 Red Bull Thre3Style World Championship. If you haven't heard him play, you can catch him as his meteoric rise continues onstage at venues all over the world. DJ Hedspin's craft continues to evolve creatively beyond his roots in traditional DJing / turntablism using midi controllers and producing new music including his release Mobbin' on Mad Decent with Grandtheft featured at the 2014 Alexander Wang show at NY fashion week. It's a given that a decorated DJ has inherent musicality and track selection, but he also brings technicality, aggressive delivery and showmanship to the decks as he moves crowds and garners new fans across North America, Japan, Thailand, Malaysia, Taiwan, the Philippines, China, Azerbaijan, the UK, Norway, Switzerland, the Ukraine and Germany. It certainly won't stop there.
Kidd Love – Participant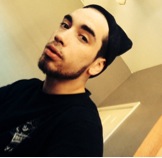 Kidd Love had no idea of the musical journey he was about to embark on when he touched his turntables for the first time at the tender age of 12. The New Orleans native spent countless hours digging through his uncles' milk crates exploring different sounds. DJs such as Mix Master Mike, Jazzy Jeff and Jam Master Jay served as mentors and drove him to dedicate his time and effort to refining his technique and increasing his knowledge of music. The hard work paid off; Kidd has become a fixture in the New Orleans' nightlife scene and holds a DJ residency at Bourbon Heat. Kidd has played in every premier nightclub in southern Louisiana and is continuing to spread his influence across the south.
O.G. Bobby Trill – Participant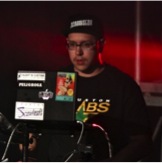 With a tendency for crunk-ass cumbia, Houston's DJ and producer O.G. Bobby Trill, or OGT (pronounced "o-heh-teh"), manipulates live sonidero remixes with lots of hip-hop yams to make the crowd move. He is also part of Bombón, Houston's hottest tropical dance party, with steady residencies in Houston and Corpus Christi. OGT got his start in the Texas scratch arena in 1999, and has continuously been involved with the hip-hop, Latin and dance party scenes through Houston. With short stints back and forth between Houston, San Antonio and Monterrey, Mexico, OGT flexin' a Tex-Mex vibe all his own.
DJ Diggy Dutch – Participant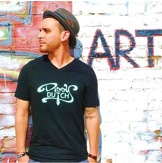 DJ Diggy Dutch's love of music and entertaining have helped his shape A professional DJ, emcee and entertainer for the last five years, DJ Diggy Dutch has created a name for himself as one of the top DJs in central Texas. He has performed at festivals like, SXSW, and several events around the central Texas area. DJ Diggy Dutch has also been on tour with local artists from Dallas and Houston. By constantly being in front of different audiences, DJ Diggy Dutch know the music is takes to get the party jumping.
DJ LA.D.DA – Participant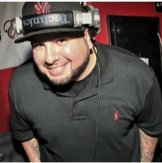 Hailing from Austin, Texas, DJ LA.D.DA began rockin' house parties at the age of 12. Growing up with a love of hip-hop and funk, LA.D.DA's early style was more like a four-hour battle set. Now with seamless transitions and blends, LA.D.DA's ability to keep the energy in a club going all night is what sets him apart from most DJs. LA.D.DA spun his first gig April of 1991, and he has grown into one of the most legendary DJs in central Texas. LA.D.DA has recorded over 20 radio commercials, released over 15 official mixtapes and opened up for dozens of concerts.
Buck Rodgers – Participant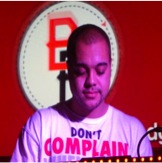 Indiana native Jordan "DJ Buck Rodgers" Rodgers showcases how he is a performing artist, in addition to being a DJ and producer. Starting at a young age, his influences began with a bass and keyboard playing grandfather and an infatuation with drumming. By age 12 his interests lead him to his first set of turntables. Shortly after he soon met his mentor, the Midwest legend DJ Topspeed, and his name was soon granted as he mastered the craft. He has shared stages with some of the greatest names in music including Afrojack, Diplo, Bow Wow, DJ Enferno, DJ Scene, and DJ Craze, to name a few. Known for his live remixing, incorporating instruments and drum machines, cutting, and eclectic sound palette, he has blazed his own trail and you never know what to expect from "Buck." Earning himself the chance to compete in many DJ battles including the world class Red Bull Thr3style Championship twice, first place in Indiana in 2013 and runner up for the mid-west regionals. Currently a resident performer in Austin, Texas, this young prodigy is constantly reinventing himself and shows no signs of ever slowing down.
Mike Swift – Participant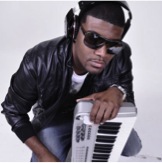 DJ Mike Swift keeps the party rocking while flowing seamlessly through club bangers to electric Top 40 hits and dub step explosions. A true open-format disc jockey, Swift leaves crowds in an inspired mess of sweat and revelation. A consistent performer on club and festival circuit of his hometown of New Orleans, you name it and he's likely done it. He has rocked crowds for world-renowned artists at major national venues, with an estimated 70,000+ attendees. Mike Swift is a local favorite amongst the crowds at his more intimate and swanky sets at clubs like Harrahs, Eiffel and Après Lounge where he caters to a variety crowd. Swift has been a featured DJ at every prominent club in the city and has held residencies at most. He's 'In Ya Box' 6 days a week on New Orleans' Party Station Power 102.9 as the Assistant Program Director, Mix Show DJ, and Afternoon Drive Host… a position Swift has held down for the past 9 years. When he's not spinning on the 1's and 2's, or rocking the mic as a host for major events, he is giving back to the kids of New Orleans through his Swift for Kids Foundation or one of the many other youth-centered organizations or pro-athlete events he lends his talent to.
Venue:
Republic New Orleans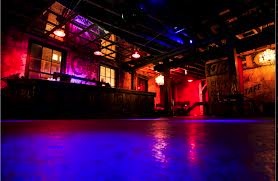 Republic New Orleans caters to a diverse, interesting, and eclectic audience who enjoy music, cocktails, and entertainment of all kinds. Our guests' experiences are paramount to everything that we produce. We aim to be stylish, elegant, sophisticated, and artistically credible, yet approachable. We will constantly innovate, while maintaining the history and classic beauty of our space.
Matt Alleman, owner of Republic New Orleans, has had a hand in the management, ownership, promotion, and/or reinvention of virtually every successful nightclub/special events facility created in New Orleans within the past eight years. He became disenchanted and bored with the passing fads and short-lived trends that have become so cliché in today's entertainment venue market. Matt's goal is to harbor an atmosphere that celebrates New Orleans' historic elements through an innovative and modern interpretation. The owner's hope is to captivate guests of all ages through diverse programming and commitment to an excellent experience for all guests who choose Republic New Orleans as there home for entertainment.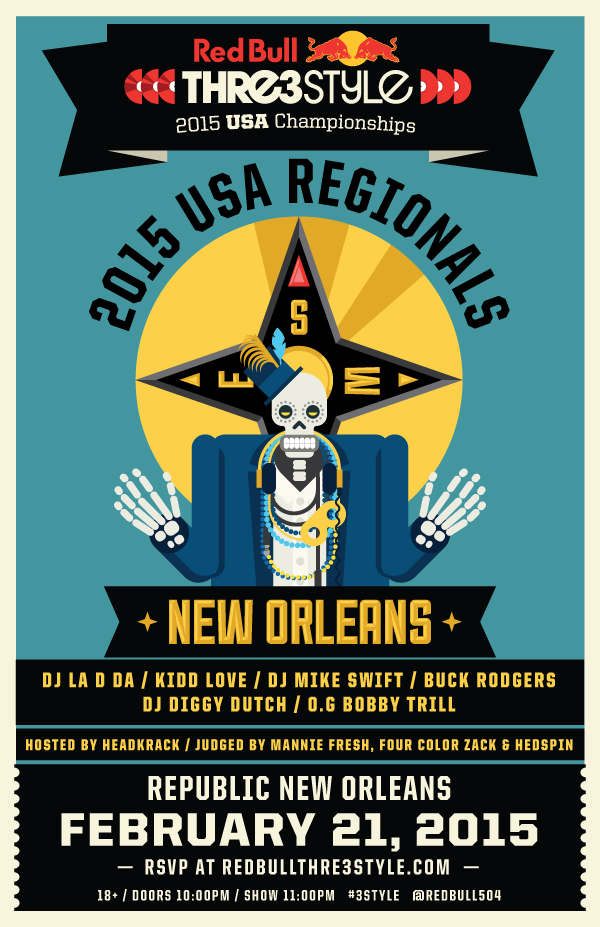 When & Where

Republic New Orleans
828 S Peters Street
New Orleans, LA 70130


Saturday, February 21, 2015 at 9:00 PM

-

Sunday, February 22, 2015 at 2:00 AM (CST)
Add to my calendar