Description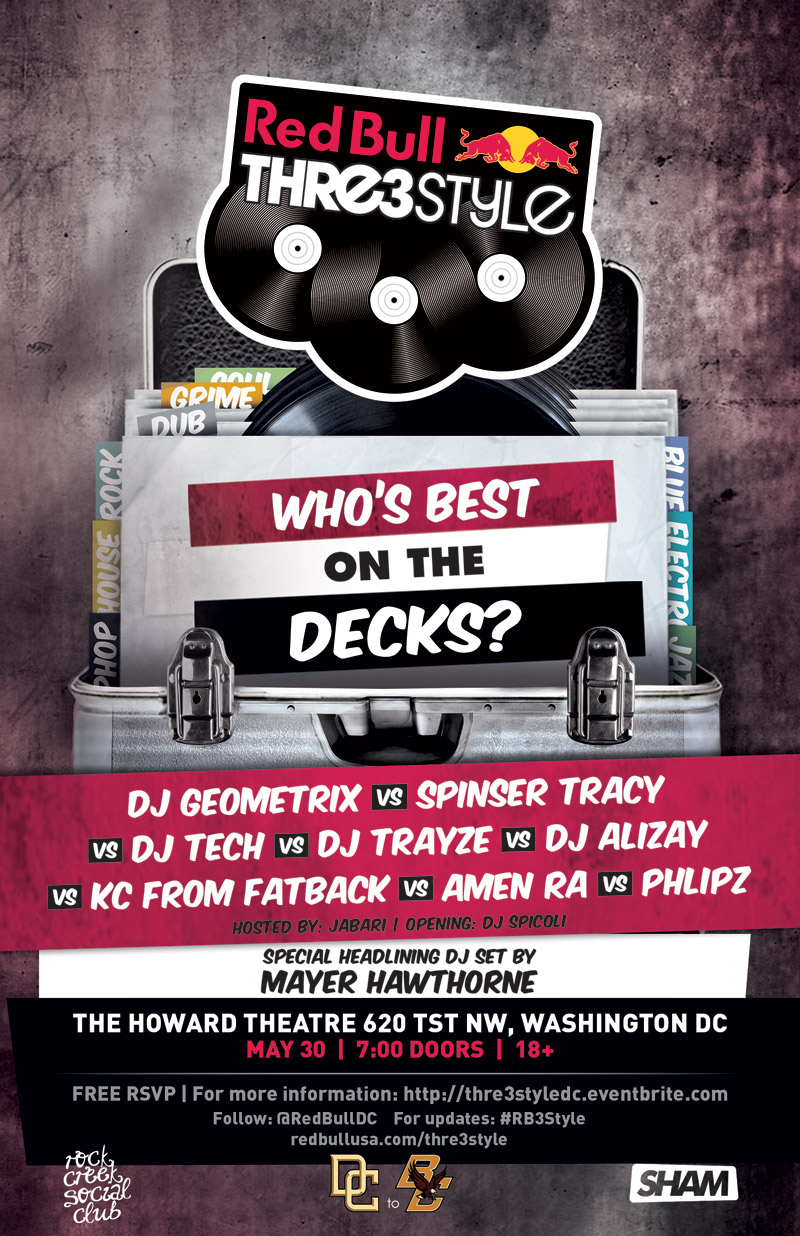 Red Bull Thre3Style is an innovative concept that gives highly skilled DJs a platform to battle, perform, gain notoriety and express themselves in a party atmosphere.
Unlike other DJ battles that are based on more technical aspects, this is a creative and unique format that seeks to find the DJ that has best perfected the true art of "party rockin'."
Eight of the area's top DJs will fight for the crowd's favor.
A 15 minute set that

MUST

contain at least three different musical genres.
A panel of music industry judges will select the winners based on track selection, creativity, mixing skills, stage presence and crowd reaction.
RED BULL THRE3STYLE REGIONAL QUALIFIER INFO
2012 kicked off with Red Bull Thre3Style Pre-Qualifiers on the West Coast in Seattle, Portland and Honolulu. DJ Four Color Zack won the Seattle competition and DJ Playtime won in Portland, and each will move on to compete in a Regional Qualifier in San Francisco on March 1 (see info below). DJ Compose won the Honolulu Pre-Qualifier and will compete in another West Coast Regional Qualifier in Los Angeles on May 3.
The winners from the DC competition will represent the East Coast in the Red Bull Thre3Style National Finals, which will be hosted this summer in Orlando, Florida. After solidifying his/her reputation as the most party rockin' DJ in the U.S., the National Champion will battle against DJs from all over the globe at the Red Bull Thre3style World Finals, which will be hosted in Chicago.
Here's what the Vancouver Red Bull Thre3Style Regional Finals looked like:
RED BULL THRE3STYLE DC
Participants
Judges: Chris Richards, Big Once, Mayer Hawthorne
Host: JABARI
Headlining DJ: MAYER HAWTHORNE aka DJ HAIRCUT
Date and Time:
May 30, 2012
Doors: 7:00 PM
Location:
The Howard Theatre
620 T Street NW DC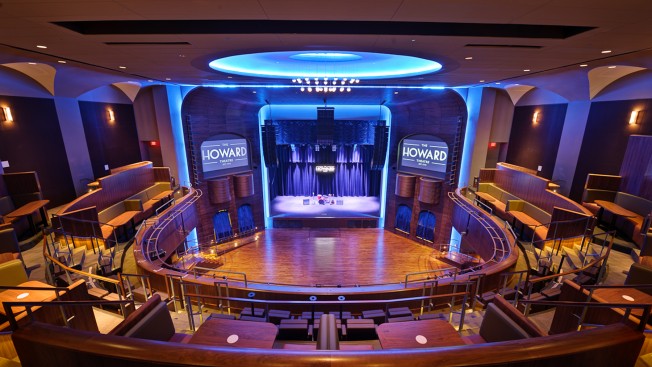 Ages 18+
Tickets: FREE
#RB3style on Twitter
Follow Red Bull DC on Twitter: @redbullDC