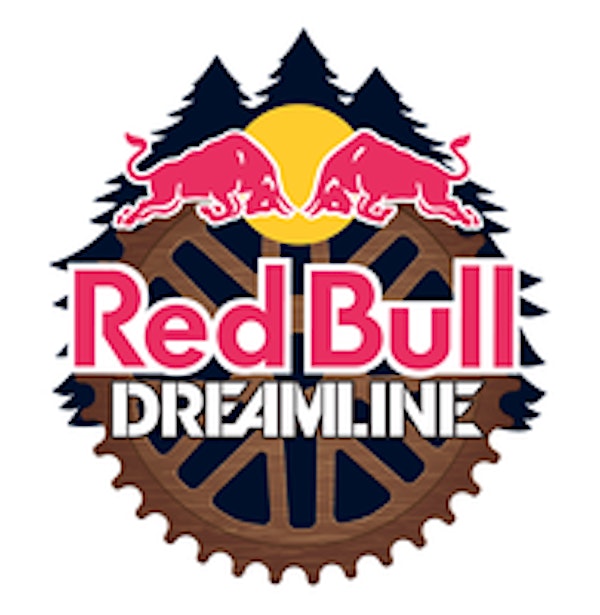 Red Bull Dreamline 2014: General Admission
By Red Bull North America
Date and time
Saturday, October 11, 2014 · 11am - 7pm EDT
Location
The Bike Farm @ Oskar Blues Parking @ Oskar Blues Brewery 342 Mountain Industrial Dr Brevard, NC 28712
Description
WHAT IS RED BULL DREAMLINE?
Conceived by pro rider Anthony Napolitan with a course brought to life by master builder Adam Aloise, Red Bull Dreamline showcases the best of what BMX dirt competition can be. In 2014, Red Bull Dreamline will take place on Oskar Blues REEB Ranch near Asheville, North Carolina.
The most talented and progressive riders in the world will once again push their limits on jumps designed and built to showcase them at their best. Invites have gone out to the 28 riders below; an additional four riders will be chosen from a field of alternates based on how they ride in the practice sessions. Two heats of 16 will ride in the qualifying round, with one heat of riders judging the other. The top six riders from each heat will advance to the final.
CAN I WATCH THE EVENT ON TV?
Yes, Red Bull Dreamline is a part of the Red Bull Signature Series and will air on Saturday, November 8th at 5:00pm ET on NBC. Please check your local listings.
WHERE IS DREAMLINE TAKING PLACE?
Dreamline will take place at Oskar Blues REEB Ranch, home of The Bike Farm and a launch pad for some of the best mountain biking North Carolina has to offer! Located about eight miles from the Brevard-based Oskar Blues brewery, the former Shoal Falls Farm soon will be a haven for mountain bikers, a place to grow hops, pasture land for spent grain-fed cows, and a music & event space, all against the beautiful backdrop of Dupont State Forest. In the future the REEB Ranch/Bike Farm team envisions creating a world-class biking destination for the whole family at the site, which will offer a bike park and direct trail access to Dupont's miles of single track.
Please Note: Red Bull Dreamline will take place at a remote location in Hendersonville, NC. There will be NO PARKING on site for spectators so please plan your day accordingly. All spectators will need to:
Ride the Dreamline shuttle to the event (see details below.)

Must have a confirmed ticket from Eventbrite: https://redbulldreamline2014.eventbrite.com Hard copies of tickets are required, one per person, as all tickets will be scanned.
HOW DO I GET TO THE EVENT?
All spectators must park at the Oskar Blues Brewery and take the free spectator shuttle. The address is 342 Mountain Industrial Dr, Brevard, NC 28712. Shuttles begin running at 10:30am and the last departure to return to the brewery is at 5:30pm.
Oskar Blues Brewery (Google Maps)
342 Mountain Industrial Drive
Brevard, NC 28712
Drive times to the Oskar Blues Brewery are:
CAN I ATTEND THE EVENT AS A SPECTATOR?
Yes! But you will need to register via the Dreamline Eventbrite page to attend the event as a spectator and there is a potential that you may be filmed in the crowd. Registration is free but space is limited. You will be required to print and show your ticket or display it on your phone for admission to the shuttles and event.

Parking is free of charge at the Oskar Blues Brewery, 342 Mountain Industrial Dr, Brevard, NC 28712. A free shuttle service will transport spectators between the brewery and the event location. The event location is approximately a 20 minute shuttle ride away from Oskar Blues Brewery. Please plan accordingly. NOTE: You will not be able to get on the shuttles to attend the event without a ticket.
WHAT TIME IS THE COMPETITION?
Date:Saturday, October 11, 2014
Schedule
10amRotating shuttles begin at Oskar Blues Brewery
11amVENUE OPEN TO THE PUBLIC
12-2pmOpen Practice
2-4pmCompetition – Finals
4:15pm Awards Ceremony and Final Standings
4:30pmVenue Closed for Spectators
6:30pmRotating shuttles end to Oskar Blues Brewery
WHO COMPETES IN RED BULL DREAMLINE? WILL THERE BE AN AMATEUR DIVISION?
Red Bull Dreamline is a contest hand crafted for the best BMX dirt jumpers in the world. 32 top riders from all over the globe are exclusively invited to ride the largest BMX dirt competition course ever built. The event is for professional riders via invitation only. For an up to date invite list please visit www.redbull.com/dreamline
WILL THERE BE ANY LIVE MUSIC?
Yes, there will be a killer lineup of bluegrass bands and more performing at Oskar Blues Brewery throughout the weekend.
Thursday, October 9
6PM-8PM: Free the Honey
Friday, October 10
7PM-9PM: Packway Handle Band
Saturday, October 11
5PM - 7PM: Too Slim and the Taildraggers
8PM-10PM: Jarekus Singleton
WHAT CAN I BRING TO THE EVENT?
The following items are forbidden at the event location.
-Firearms
-Outside coolers, food, or beverages (empty water bottles/canteens are permitted)
-Umbrellas more than 4-feet in diameter
-Open flames/fires of any type
-Pets
-Professional film equipment. (See media credential requests below.)
WILL THERE BE FOOD AND BEVERAGES AVAILABLE FOR PURCHASE?
Yes, food and beverages will be available for purchase at the event site. Alcohol will be available for purchase to spectators 21 and over. Please drink responsibly.
WILL WATER BE AVAILABLE?
Water and other beverages will be available for purchase at the event site. There will also be refilling stations for water bottles free of charge.
WHERE CAN I BUY SOME DREAMLINE SWAG?
For the first time this year's Red Bull Dreamline merchandise will be available to the public via the on site merchandise store. The quantities will be limited so be sure to visit the merchandise store as soon as you arrive on site!
WILL I BE ABLE TO RIDE MY OWN BIKE AT THE OSKAR BLUES REEB RANCH?
During the event the Oskar Blues REEB Ranch will be closed to the public for riding. However the trade off is getting to see riding from the best BMX dirt jumpers in the world!
WHAT SHOULD I WEAR?
Closed toe shoes are strongly recommended. Comfortable sneakers are best. The venue is a 5-minute walk from entrance to the competition Be sure to dress light, but pack a warm shell or poncho in case of rain. Remember to wear sunblock and insect repellent.
WILL THE VENUE BE ADA ACCESSIBLE?
Yes, but all ADA accessibility is via pre-registration. Please make arrangements for ADA accessibility transportation by contacting John McGuire with Highline Sports and Entertainment prior to the event: Email: johnm@gohighline.com
WILL THERE BE PUBLIC RESTROOMS?
Yes, there will porta potties at the event venue.
IS THERE LODGING AVAILABLE?
There is no lodging onsite the week of the event, but there are several hotels in the Asheville/Hendersonville/Brevard area. Please search online for options.
CAN MEDIA ATTEND?
Absolutely! For media inquiries please contact Whitney Gonzales, Red Bull Media House Communications: Email: whitney.gonzales@us.redbull.com
CAN I POST PICTURES OR VIDEOS FROM THE EVENT?
Photos may be taken and shared on social media websites.

Professional photo equipment (extended lenses, professional video cameras) are not allowed except for pre-registered media.

NO professional photography equipment or cameras with detachable lenses larger than your hand. Point-and-shoot cameras are welcome and suggested.
HOW CAN I MEET AND GET AUTOGRAPHS OR PHOTOS WITH THE ATHLETES?
Following the event, athletes will be available for autographs for a limited time.
ABOUT OSKAR BLUES REEB RANCH
From National Champions and World Championship Podiums to REEB-riding? Olympians, bikes and bloody elbows have always been at the heart of Oskar Blues Brewery's culture. Rider-born REEB Cycles, from Oskar Blues' own bike company, are designed in-house using100% American Made, True Temper OX Platinum tubing and are hand-welded one at a time at the ColoRADo brewery. The Oskar Blues REEB Ranch, located just down the road from the Oskar Blues Brevard, NC, Brewery, houses the Red Bull Dreamline course, along with on-location pump track and dirt jump progression lines while integrating All-Mountain/Free Ride features with Cross Country mountain bike trails up against DuPont State Forest. The Ranch also is home to The Bike Farm, an all-inclusive bike concierge service. This one-stop shop features bike rentals and all-day guided rides right from the property, followed by post-ride cool downs in the swimming hole. Rental accommodations at the Ranch include a 1940's cabin with waterfall views, the barn apartment with bike park and pasture views, and tent camping. The Oskar Blues REEB Ranch compliments Oskar Blues Colorado Hops & Heifers Farm, which houses a flow course and dirt jumps just down the road from Oskar Blues Cyclhops Bike CANtina restaurant, where REEB Cycles retail & full service bike shop are located. For more information, please visit REEBCYCLES.com . Be sure to follow REEB on Facebook and Twitter @REEBCycles.
ABOUT THE BIKE FARM
The Bike Farm is destined to become one of North America's premier bike resorts. With equally stunning single track and scenery, The Bike Farm caters to the entire family, and to their every need. From dirt jumps and pump tracks in the park, downhill shuttle runs, and guided cross country epics right from the farm, there is truly something for everyone. Whether you choose the seclusion of the waterfall cabin, the pasture and bike park views of the barn apartment, car camping or tent camping, The Bike Farm is the place to stay and play in Western NC. At the end of a long day in the saddle enjoy a dip in the swimming hole at the base of twin 43′ waterfalls, a massage, a cold Oskar Blues brew and a campfire to tell the day's story by. From jump jams and celebrity skills clinics, to weddings, festivals, and gatherings of all sorts, you don't have to be a cyclist to fall in love with The Bike Farm. For more information, visit: www.bikefarmpisgah.com