Description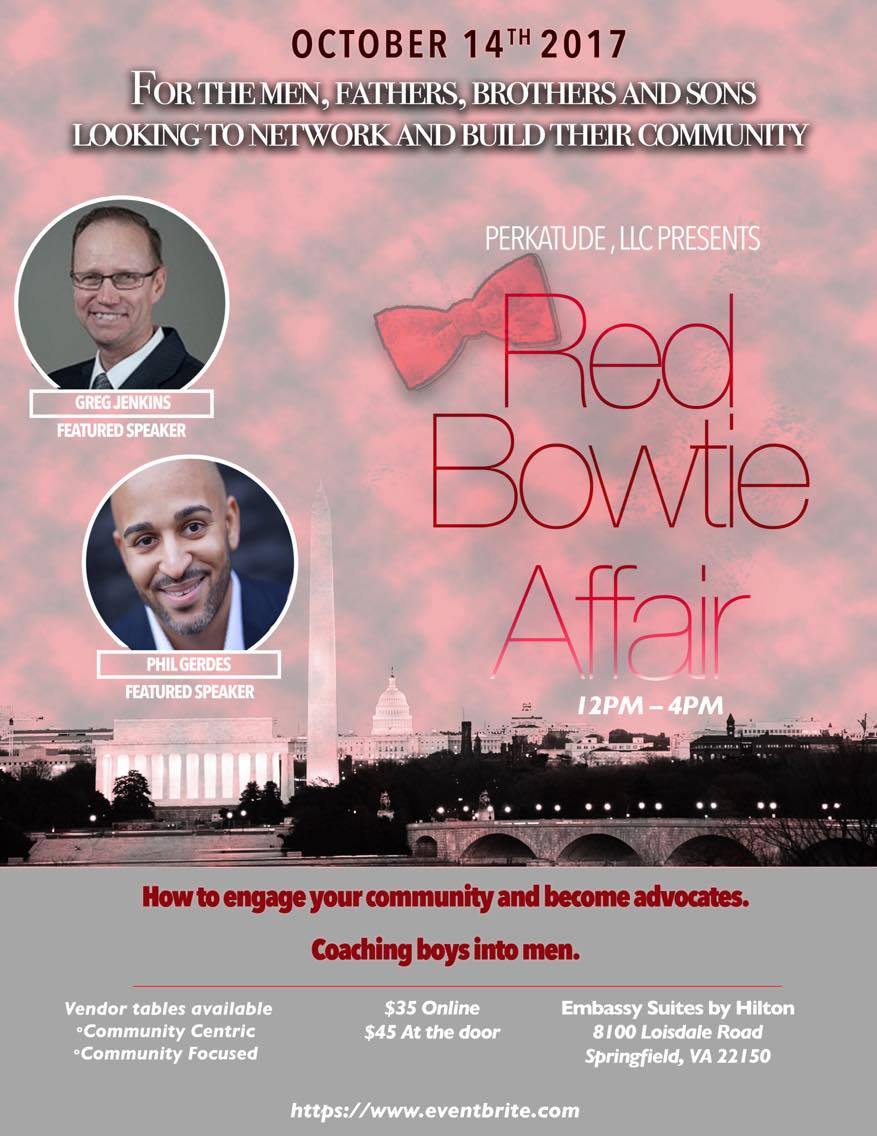 Men, get your flyest red bow tie ready, it's time to come together and support one another!
Let's talk about the issues that concern us as men, brothers, fathers, sons, lovers, providers, mentors, coaches and friends. Let's come together and build each other up and share the respect we have for each other in order to go out and build our community!
For the first half of this event, we will have vendors of all types with goods from custom made wooden bow ties and watches to t-shirts and sneakers. Come out and support them and sew back into our own community.
During the second half, We'll talk about building our community, coming together as men, connecting the dots, individual and collective responsibility and so much more. With two dynamic main speakers and a panel of business-minded men and entrepreneurs, you don't want to miss out on this awesome event!
Get your tickets now before they're all sold out!