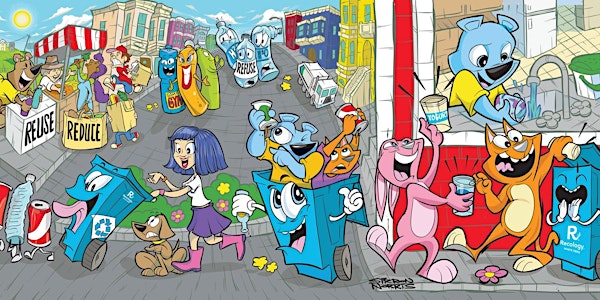 Recycling & Composting in San Francisco with Recology
Join us to learn more about recycling and composting in SF. Learn about what goes into each bin and best practices.
About this event
Have you ever had recycling or compost bin anxiety? If so, you're not alone! Recology offers an entertaining and engaging presentation on the How's and Why's of proper recycling, composting and zero waste practices. Sign up for our presentation to see how to properly sort your recyclables, compostables, and find out what little belongs in the trash bin. Join us to learn how to be a better steward of our environment. Let's all be "Better at the Bin".
Please email us at wastezerosf@gmail.com if you would like the presentation in another language or if you have any other questions.