Event Information
Performers
Location
Virtual Hiring Event
Online
Lisbon
Portugal
Refund Policy
Refunds up to 30 days before event
Eventbrite's fee is nonrefundable.
Description
Recruitsos Virtual Hiring Events are invite-only recruiting events for developers — that take place virtually — to help employers fill talent needs around the world. To save you time, we've hand-picked some of the top developers in your region. Meet face-to-face (virtually, of course) with qualified developers and make your next great hire.
MEET 50+ TOP SOFTWARE DEVELOPERS
Our virtual hiring events are organized in rapid speed-date format (10 minutes per virtual session, 4 candidates per group) that we like to call hyper hangouts. This keeps things fun and engaging, and ensures you can meet all participating developers.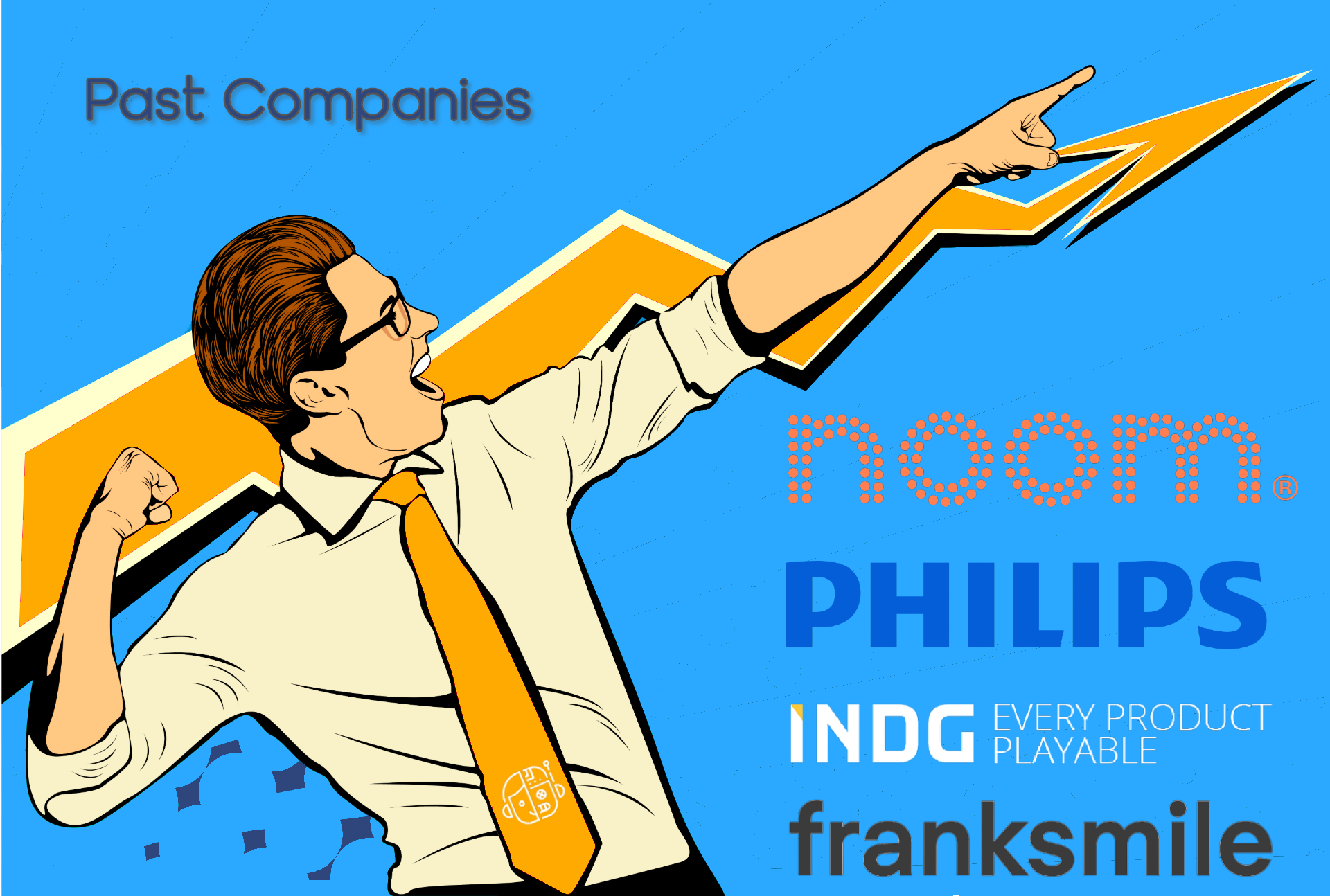 WHY ATTEND?
+ Get in front of developers face-to-face, from the place they're most comfortable: in front of their computer!
+ Boost the number of qualified candidates in your pipeline
+ Showcase your brand, tell your company story, and let developers know you're hiring
+ Rate, review, and access all registrants (~70) during and after the hiring event
+ Gain access to our exclusive global database of talent so you can recruit and reach out after the event
+ For employers who select the screening and interviewing package, we'll start reaching out to the candidates you've selected to begin screening them, based on your specific criteria, immediately after the hiring event

FAQ
Q: How can I ensure I'm prepared as an employer?
A: Just a laptop or computer and that's it! Be sure to delegate an employee who can answer questions about your jobs and is comfortable with technology. One week before the virtual event, you'll receive an invitation to claim your free Blikkr company page, where you can update your brand colors, add your logo, plus any additional company information or posts you'd like participants to see.
You'll receive a video overview of how to set up your Blikkr company page, how to conduct polls during the event, and how to approve additional team members as moderators to assist you in communicating with candidates in real time.
48 hours before the event, you'll receive a second email with login credentials to access your admin panel where you can manage and make notes about registered applicants, before meeting them, from your dashboard.
Q: Can I have multiple people help me screen candidates?
A: Absolutely. You have two options:
1) Purchase an additional ticket for each person who takes part in the hyper hangout (rapid interview) sessions.
2) Designate additional team members as moderators for your company on Blikkr. (FREE)

We highly recommend having multiple people from your team available to assist in engaging with candidates.
Q: How do you ensure quality?
A: To ensure quality, our events are invitation-only, so almost everyone has either a solid work history or verifiable skills and qualifications.
Q: Do you collect a commission?
A: No, we never take a fee outside of the ticket price.
QUOTES

"BusinessForensics has leveraged the use of Recruitsos since day one, and we've now made a number of hires that saved us thousands in recruiting costs."
TAMES RIETDIJK, CEO - BUSINESSFORENSICS
"After partnering with Recruitsos, we made four offers and two hires in a short amount of time, after coming up empty-handed using other services."
KRISTEL VON KOLLENBURG, FOUNDER & CEO - DRIVE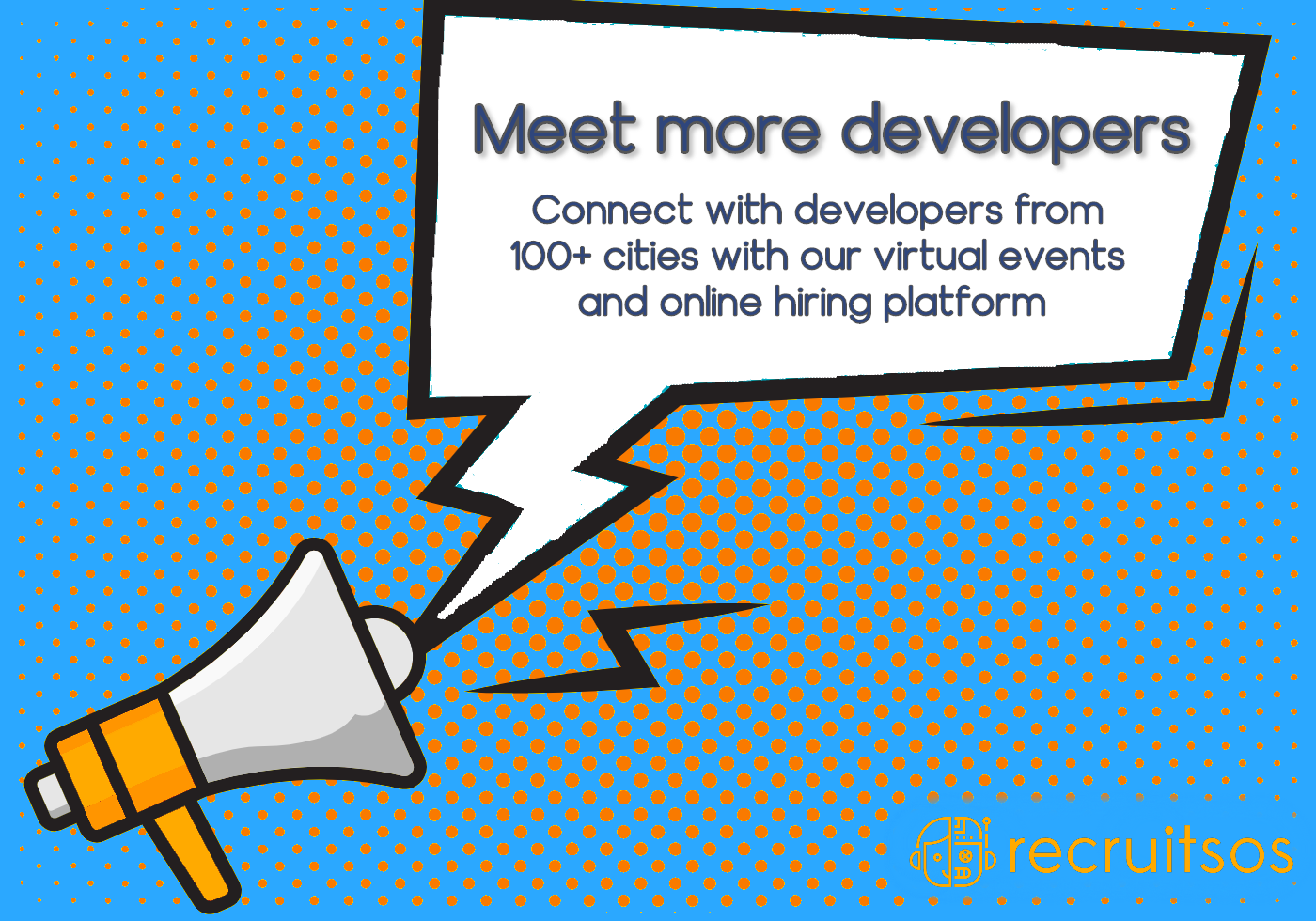 Organized by Recruitsos B.V.
Made with ❤︎ from The Netherlands and USA.
Website
Get a Blikkr Business Profile
Performers
Date and Time
Location
Virtual Hiring Event
Online
Lisbon
Portugal
Refund Policy
Refunds up to 30 days before event
Eventbrite's fee is nonrefundable.