Description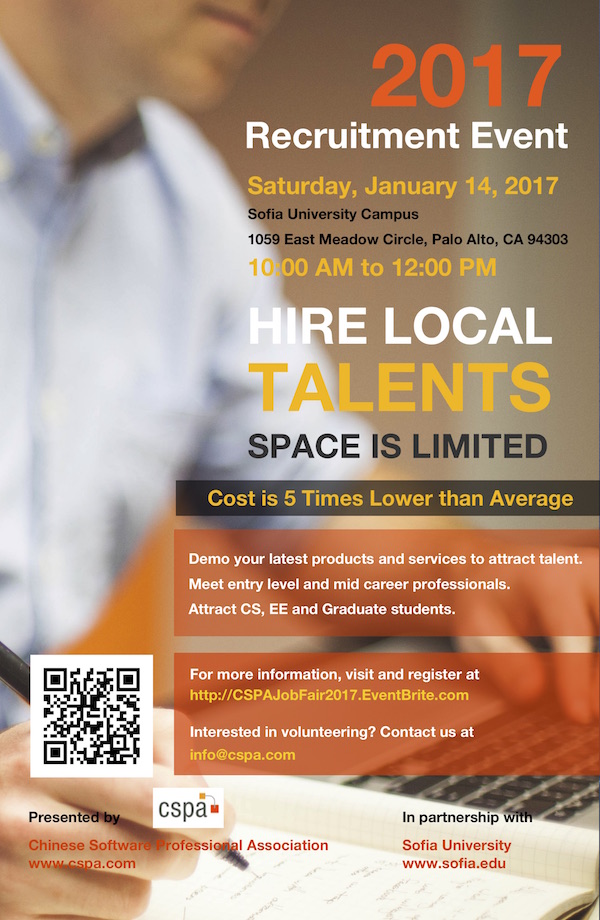 Do you know how important it is to include personal connections with candidates as a recruiting strategy ?
A recent published white paper indicated that nearly 80% of survey respondents said that, all things being equal, they would take one job over another based on the personal connections formed during the interview process. (Mattersight Corp. Take This Job and Love It: Hiring, Engaging and Retaining Talent in the New Emotional Workplace. 2016.)
What it means is that, personal connections would be a key factor whether a candidate will accept your job offer or not, thus determining whether your company has the most competitive workforce or not.
How can you form a personal connection? How about meeting face-to-face under one location?
CSPA is hosting a job fair where you can form personal connections with hundreds of candidates all at once. Startup as well as corporations are all welcomed.
What values can this job fair bring to your company?
An easy and cost-effective way to interact with a wide variety of job candidates in person.

An opportunity for you to represent the "human" side of your company to fill your hiring needs and to promote your company and services.

Talk to a pool of qualified candidates to find out what they are looking for so you can adjust your recruiting strategy.

Demo your latest products & services to attract talent and new users and/or customers.
This job fair will be promoted online through a direct email campaign to the 3000+ professionals on our CSPA mailing list, our website, and social media including LinkedIn, Facebook, and Twitter. We will also promote this job fair offline throughout Northern California.
CSPA will be putting in a massive marketing effort to connect the employers and talents. All you need is to register and be there. Join us and kick start your recruiting effort in year 2017!
---
Check out other events hosted by CSPA on the same date at the same venue:

CSPA Tech Job Fair 2017
Speed up your Job Search & Land Your Dream Job in 2017
Facilitated by Mei Ling Yiu, Founder of Be Legendary Coaching and Training
---
Sponsor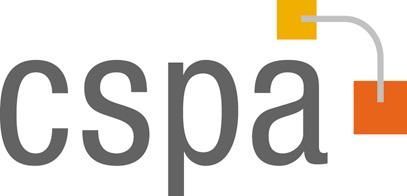 Would you like to belong to a professional organization which promotes leadership and entrepreneurship all segments of the technology community?
For professionals, check out the benefits of our Individual Membership.
For startups, companies and corporations, check out the benefits of our Corporate Membership.
Venue Sponsor

Acknowledgement:
By accepting our event ticket you acknowledge you would comply to Sofia University's rules, regulations and practices. You would waive your rights to file any claims that occur before, during and after the event on campus. You agree that if there is any damage to the facility or the equipment/material used during the course of the event, you will pay for the repair or replacement of the item. You shall indemnify and hold harmless the UNIVERSITY and any of its officers, employees, servants, agents, contractors, and volunteers from any and all loss, liability, claims or expenses arising out of the use and/or occupation of the property belonging to the UNIVERSITY by the you and any of its officers, employees, servants, agents, contractors, guests, and volunteers, except to the extent that such loss arises from the independent negligence of the UNIVERSITY.

Legal Disclaimer:
We reserve the right to accept or decline registrations or grant or deny access to our events in our sole discretion.

---
FAQs
What are my parking options getting to the event?
Plenty of parking is available on campus and nearby streets.
Can I update my registration information?
You can update your registration.

Who can I contact for further questions?
Please email us at cspa.president@gmail.com. We would be delighted to assist you.