When and where
Location
AFI Silver Theatre and Cultural Center 8633 Colesville Rd Silver Spring, MD 20910
Description
About the Fall 2013 RecruitDC
recruitDC brings together the best and brightest in the local Washington DC area recruiting community to share our challenges with meeting demands that change daily – even hourly!
This half day event on November 14th at the AFI Silver Theatre and Cultural Center will bring together our local recruiting superstars plus a few talented national speakers to inspire, challenge and educate you on current topics and trends in recruiting.
Thanks to Our Sponsors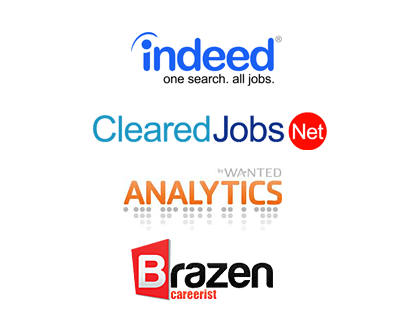 7:30am to 8:30am Registration and Networking
8:30am to 8:40am Welcome Remarks
8:40am to 9:45am - Keynote Presentation - Big Data is Interesting, but Little Data is Critical! Tom Becker, VP Recruiting, Manpower
The role and function of the talent acquisition leader is in significant transformation. CEOs and senior leaders are increasingly looking for the talent acquisition function to be more data driven and to better articulate their ROI. There seems to be a new set of skills which talent acquisition leaders much have to be successful. These skills are change management, process management and most important data management. This session will address how "little data" has big significance in how companies can transform data into insights to drive performance. Next generation companies are using talent data to predict hiring demand and focus their talent acquisition functions on key positions which constrain the organization. They are also using performance management technology to build sophisticated models to optimize their teams and to deliver real-time data to their key stakeholders!
9:45am to 10:15am Break
Breakout Sessions
10:15am to 11:15am
Call me, maybe: Mobile recruiting is here... now what?
There's a lot of hype when it comes to mobile recruiting - but at many companies, it's still a relatively new concept. You may feel pressure to begin scrambling to put the right tools in place but where should you start? And what are the watchout's and gotcha's? Through this panel, local recruiting leaders from Marriott International, GEICO, Amtrak and MITRE will share their insights on developing a mobile strategy and implementation tips... because they have actually lived through it.

Key takeaways will include:
- Key trends driving the need to develop a mobile recruiting strategy
- Mobile recruiting vendor landscape and considerations
- Implementation insights and advice
Moderator: Jessica Lee – Director, Digital Talent Strategy, Marriott International - Panelists: Shannon Smedstad HR Social Media & Employment Brand Leader, GEICO; Gary Cluff, Corporate Recruiting Manager, MITRE
OR
10:15am to 11:15am
Exerting Influence: How to Build Interest, Trust and Confidence in New Candidates, Ideas and Tactics
Recruiters and recruiting leaders are constantly working to build trust--with candidates, vendors and their own leaders. This trust is necessary to make the case for joining the organization, adopting innovations in the organization or convincing a hiring manager that a unique candidate is the best fit. During this panel, four leading recruiting professionals will talk about their successes in building trust to exert influence in the organization. They'll share both internal and external examples of how to make the right case and what data, direction and emotion is needed to get that win. We often talk about the skills recruiters need to be successful but overlook the behaviors. If you want to take your recruiting organization forward and innovate with new candidates, ideas and tactics, you don't want to miss this session.
Moderator: Susan LaMotte, Founder & Principal Consultant, exaqueo - Panelists: Bill Blackford, Recruiting Manager, Merlin International; MIke Bruni, Talent Acquisition Manager, Leidos, National Security Sector; Luke Daniel Mann, Technical Recruiter, Northrop Grumman Information Systems; Lars Schmidt, NPR, Senior Director, Talent Acquisition & Innovation.
11:15am to 11:30am Break
11:30am to 12:30pm Closing Session: Fast and Furious: 60 Social Media Tips in 60 Minutes!
In this lightening round session, local social media superstars share their quick tips on making social media more effective for recruiting, building brand and connecting. This is a great way to end the morning with 60 tips to walk out the door with to make difference in how you connect with your community.
Moderator: Kathleen Smith, ClearedJobs.Net; Panelists: Adelia Curtis, Living Social; Holly Biena, Capital One; Kerry Noone, Amtrak, Francesca Hawk, AIS, Brigit Freedman, Engility Corporation, Celinda Appleby, HP, Jessica Lee, Marriott and a few more rock stars for spotlight tips!
And more….Would you like to participate? Submit your social media tip during registration and maybe your tip will be picked!
As with all recruitDC events, ticket sales are final. There are no refunds, but you can switch your ticket with a colleague. Those transactions are your responsibility. If you transfer your ticket to someone else, you can alter the name on your ticket through this registration page.
All recruitDC events are for networking and continuing education purposes. We ask that your purpose in attending the event be solely for networking and learning best practices and not for business development.