Recruit SF: VIP Career Meet & Greet

Thursday, January 30, 2014 from 11:00 AM to 3:00 PM
Event Details
QUALITY JOBS & NETWORKING
Whether you're looking to network or for a new career in finance, investment banking, marketing, technology, media, nonprofit, consulting and more, you will find all the best opportunities at Recruit San Francisco. MyWorkster pre-selects all the employers to only include the best companies and opportunities in the San Francisco area.
SAY HELLO TO OUR SPONSOR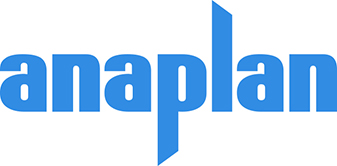 ALUMNI WELCOME FROM
UC Berkeley, UC Davis, UC Riverside, UC San Diego, University of Southern California, University of San Francisco, Chapman University, UC Santa Cruz, Menlo College, Golden Gate University, Cal State Sacramento, St. Mary's College, Case Western Reserve University, University of Central Florida, Webster University, Pepperdine University, Cal Poly Pomona,  George Mason University, Michigan State University, University of Oregon, San Jose State University, Rollins, Tulane,

Question?
Contact kelly@myworkster.com
REGISTERED EMPLOYERS (if you're an employer looking to hire, click here)
List published in December. Expect over 50 top employers with a hundred good jobs to fill.
Ricoh USA 




Website: 

http://www.ricoh-usa.com




List positions for which you are hiring: 

Account Executives




---

SupersonicAds 




Website: 

http://supersonicads.com




List positions for which you are hiring: 

Ad Operations Account Manager, Publisher Account Manager, Junior Advertising Sales Manager and Interns. 




---

Federal Reserve Bank of San Frnacisco 




Website: 

http://www.frbsf.org/our-district/careers/




List positions for which you are hiring: 

n/a




---

Verizon Wireless 




Website: 

http://www.verizonwireless.com/careers




List positions for which you are hiring: 

Retail Sales Retail Customer Service Representative Business Sales




---

Anaplan 




Website: 

http://www.anaplan.com




List positions for which you are hiring: 

Administrative Assistant, Client Director, Customer Support Manager (Minneapolis), Model-Building Guru, Product Support Agent (Minneapolis), Solutions Architect, Senior Java Developer, Data Integration Software Developer, Software Developer, Technical Support Analyst, Financial Analyst, Sales Recruiter, Technical Recruiter, Senior UX Designer, Senior Visual Design Contractor, Technical Product Manager, Enterprise Sales Executive - Atlanta, Enterprise Sales Executive - Chicago, Enterprise Sales Executive - New York, Enterprise Sales Executive - Philadelphia/NJ, Enterprise Sales Executive - SoCal, Enterprise Sales Executive - Toronto, Enterprise Sales Executive - Washington DC, Solutions Consultant, Solutions Consultant - SE, Sr. Linux Administrator (DevOps)




---

Transamerica Financial Advisors - TFG 




Website: 

http://tfg.transamerica.com




List positions for which you are hiring: 

Financial Services Professional, Agency Director / Manager, Recruiter




---

Datameer 




Website: 

www.datameer.com




List positions for which you are hiring: 

Multiple 




---

T-Mobile 




Website: 

http://tmobile.jobs




List positions for which you are hiring: 

Store Managers 




---

Big Switch Networks, Inc 




Website: 

http://www.bigswitch.com




List positions for which you are hiring: 

GUI Engineers, Software Engineers L1/L2 Networking, Open Stack Development, QA engineers & Executive Assistant




---

Plexus 




Website: 

http://www.plexusslim.com/DanaBenson




List positions for which you are hiring: 

Ambassadors




---

The Sherwin Williams Company 




Website: 

http://www.sherwin.com/mtp




List positions for which you are hiring: 

Management/Sales Training Program




---

Johnson & Johnson 




Website: 

http://www.careers.jnj.com




List positions for which you are hiring: 

Contact C. Fairing and K. Heinrich




---

SolarCity 




Website: 

http://www.solarcity.com/careers/




List positions for which you are hiring: 

Sales and Operations




---

Aruba Networks 




Website: 

http://www.arubanetworks.com




List positions for which you are hiring: 

Finance, Engineering, Marketing




---

The New York Life 




Website: 

http://greatersanfrancisco.nyloffices.com/




List positions for which you are hiring: 

Financial Services Professional with Management Opportunities




---

Charles Schwab 




Website: 

www.aboutschwab.com/careers




List positions for which you are hiring: 

Please visit our career site for a full listing of open positions.




---

Rodan + Fields, LLC 




Website: 

http://www.rodanandfields.com




List positions for which you are hiring: 

Human Resources Product Development IT Finance & Accounting Events Marketing Brand Marketing Digital Product Management




---

California State Auditor 

Website: 

http://www.auditor.ca.gov


List positions for which you are hiring: 

Auditor Evaluators




---
Patelco Credit Union 


Website: 

www.patelco.org


List positions for which you are hiring: 

Management, IT, etc




---
Fisher Investments 


Website: 

http://www.fishercareers.com


List positions for which you are hiring: 

Financial Analyst/Relationship Manager, Web Specialist, Project Manager, IT Service Desk, Annuity Consultant, Online Media Buyer, Data Analyst, Sales Support Analyst




---
Safeway Inc 


Website: 

http://www.careersatsafeway.com/corporate


List positions for which you are hiring: 

- Loyalty Marketing Analyst - State Tax Manager - Senior IT Auditor - Senior Web App Support Developer - Web Analytics Developer - Senior Web Infrastructure amd Middleware Support Engineer - Loyalty Mobile Application Developer - Tandem Systems Engineer - Head of Delivery PMO




---
ARAMARK Uniform Services 


Website: 

www.aramark.com/careers


List positions for which you are hiring: 

Sales Associate, Account Executive, Service Positions




---
T-Mobile 


Website: 

http://tmobile.jobs


List positions for which you are hiring: 

Retail Store Manager; Retail Store Leaders, Retail Store Sales Associates




---
Taos 


Website: 

http://www.taos.com


List positions for which you are hiring: Many full time positions


---
AllianceIT 


Website: 

www.allianceit.com


List positions for which you are hiring: 

Java Developer, .Net Developer, Web Developer, UI Developer, OBIEE Developer, Business Objects Developer, Informatica Developer, PL/SQL Developer, Data Analyst, IT Senior Project Manager, Jr. Java Developer




---
Financial Engines 


Website: 

http://financialengines.com


List positions for which you are hiring: 

Software Engineer, Agile Project Manager, Systems Engineer, Systems Performance Engineer, Automation Engineer




---
First Investors Corporation 


List positions for which you are hiring: 

Financial Representatives
Organizer
MyWorkster.com
It's like a career fair. But way better. MyWorkster organizes highly charged three hour private recruiting events that feature leading companies and refined pools of elite level talent. More info @ www.myworkster.com
Recruit SF: VIP Career Meet & Greet