Recruit Orange County (Irvine) Alumni Only Career Expo

Tuesday, August 27, 2013 from 11:00 AM to 3:00 PM
Event Details
QUALITY JOBS & NETWORKING
Whether you're looking to network or for a new career in finance, investment banking, marketing, healthcare, technology, media, nonprofit, consulting, sales and more, you will find all the best companies and career opportunities at Recruit Orange County.
ALUMNI WELCOME FROM 
University of California Irvine, University of California San Diego, University of Southern California, Loyola Marymount University, Chapman University, Cal State Polytechnic Pomona
,
Pepperdine University
, 
University of California
Riverside
, 
Concordia University Irvine, 
Vanguard University, Saint Mary's College of California, Golden Gate University, Webster University

List positions for which you are hiring: 
Customer Services Representatives Office Services Associates Administrative Assistants Business Support Associates
Business Website: 
http://thecapitalgroup.com/
Our associates are the key to our success, so we make a tremendous effort to invest in a work environment that enables you to do your best work. Read about our culture, our charitable giving programs, and hear from our associates in their own words.

List positions for which you are hiring: 
Software Engineer Systems Engineer Test Engineer Financial Analyst II & III Manager, Cost Accounting Credit Analyst II Manager, Tax Tax Accountant II & III Internal Communications Specialist Account Manager Systems Specialist RF Test Engineer Curriculum Developer Web Developer Intern Manager, Engineering
Business Website: 
http://www.panasonic.aero/AboutUs/Careers.aspx
Panasonic Avionics Corporation 

is the world's leading supplier of in-flight entertainment and communication systems. Headquartered in Lake Forest, California, Panasonic Avionics Corporation maintains corporate and engineering offices in Bothell, Washington; regional centers in Dallas, Singapore, London, Tokyo and Dubai; and field service, maintenance and sales facilities throughout the world. System production facilities are in Osaka, Japan.

Zillow.com is a vibrant, growth-oriented, well-financed, publicly traded company with a strong performance-based culture and we are looking to continue to expand our Inside Sales team. We are transforming the way consumers make home-related decisions and connect with real estate professionals.
San Manuel Band of Mission Indians

The San Manuel Band of Serrano Mission Indians is one of the largest employers in the Inland Empire. We own and operate San Manuel Indian Bingo and Casino. 
We care about our employees. We strive to provide fair compensation and benefits that have true value to those who work for us.

Cornerstone OnDemand (NASDAQ:CSOD) is a global leader of cloud-based talent management software solutions. Over 11 million users across 190 countries rely on Cornerstone to maximize their potential, develop their skills and foster new levels of collaboration.
CIA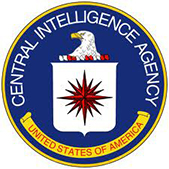 https://www.cia.gov/careers/
REGISTERED EMPLOYERS (Employer looking to hire? Click here)
List updated daily. Expect over 85 top employers to attend with hundreds of good jobs to fill.
Americash Mortgage Banking 


List positions for which you are hiring: Sales
Business Website: americashloans.com


---

The Management Trust 


List positions for which you are hiring: Finance Management Real Estate
Business Website: http://www.career.uci.edu/CareerFairs.aspx#UpcomingFairs


---

 

Outsource 

List positions for which you are hiring: 1. Recruiter/Sourcing Specialist 2. HR Generalist 3. Staff Accountant 4. Executive Assistant
Business Website: http://outsource.net/


---

Princess Cruises 


List positions for which you are hiring: Finance/Accounting, Human Resources, IT, Marketing, Purchasing/Procurement, Inventory, Retail Operations
Business Website: http://careers.princess.com


---

UPS 


List positions for which you are hiring: Inside sales positions
Business Website: www.upsjobs.com


---

activePDF, Inc 

List positions for which you are hiring: information developer, engineering, computer science
Business Website: www.activepdf.com


---

Esri 


List positions for which you are hiring: Not Known
Business Website: www.esri.com


---

GEICO 


List positions for which you are hiring: Auto Damage Management Development Program
Business Website: www.geico.jobs


---

Evisions 


List positions for which you are hiring: Software Support Analyst Professional Services Training Specialist
Business Website: www.evisions.com


---

Robert Half International 


List positions for which you are hiring: Accounting, Finance, Administrative 
Business Website: www.rhi.com


---

Western Digital 


List positions for which you are hiring: TBD
Business Website: careers.wdc.com


---

V

olt 

List positions for which you are hiring: Accounting / Finance Administrative 
Business Website: www.volt.com


---

Acquity Group, now part of Accenture Interactive 


List positions for which you are hiring: Technical Architect, Technical Lead, Software Developer, Technical Project Manager
Business Website: www.acquitygroup.com


---

Palio+Ignite 


List positions for which you are hiring: Copywriter Senior Copywriter Junior Art Director Art Director Senior Art Director
Business Website: palioignite.com


---

Auto Chlor System 


List positions for which you are hiring: Outside Sales Rep, Branch Manager, Assistant Branch Manager, Manager Trainee--Open Positions in OC, LA, San Diego, and Riverside
Business Website: www.autochlor.com


---

Central Intelligence Agency 


List positions for which you are hiring: Clandestine Services Business, IT & Security Analysis Science & Engineering Foreign Language
Business Website: www.cia.gov


---

HireRight, Inc 

List positions for which you are hiring: Account Managers/Sales, Marketing, IT, Product Managers
Business Website: http://www.hireright.com


---

Telogis 


List positions for which you are hiring: Accounting Fulfillment/Supply Chain Administrative/Legal
Business Website: www.telogis.com


---

County of Orange, So. Calif. 


List positions for which you are hiring: Civil Engineer
Business Website: http://ocgov.com/gov/hr/ 


---

ConsultNet 


List positions for which you are hiring: Technology related anything from HelpDesk to CTO Engineering : Mechanical, Electrical, Hardware, RF, and Design engineers, and internal Recruiters and Account Executives
Business Website: www.consultnet.com


---

Esri 


List positions for which you are hiring: TBD (Account Representative)
Business Website: www.esri.com


---

Merchsource 


List positions for which you are hiring: Product Manager - responsible for managing products from development to final shipment to customer. Focused on optimizing a product while maximizing business value, maximizing customer satisfaction Customer Review Manager - Track products online to analyze, understand and inspect customer reviews. Focus on determining improvements and being able to report findings to development teams and management to better the company. 
Business Website: TBD


---

L

A Business Personnel 

List positions for which you are hiring: Project Manager Project Coordinator Digital Coordinator Database Analyst Technical Support Business Analyst Data Analyst Systems Analyst Marketing Analyst HR Analyst Financial Analyst Accountant Compliance Office Clerical Paralegal Law Clerk Executive Assistant Administrative Assistant Call Center Representative
Business Website: labusinesspersonnel.com


---

Brandkarma, LLC 


List positions for which you are hiring: Creative services
Business Website: www.brandkarma.org


---

DaVita 


List positions for which you are hiring: 5 - Patient Account Representatives 1 - Patient Resource Representatives 1 - Assistant Regional Registration Managers 1 - Product Strategy Analyst
Business Website: www.davita.com


---

The Toro Company 


List positions for which you are hiring: District Sales Manager, Marketing Manager
Business Website: thetorocompany.com


---

I

nsta Graphic Systems 

List positions for which you are hiring: Project Engineer, Quality Assurance Manufacturing Engineer
Business Website: www.instagraph.com


---

RBF Consulting, a Company of Michael Baker Corporation 


List positions for which you are hiring: Civil Associate I Civil Associate II Civil Engineer I Civil Engineer II
Business Website: www.rbf.com


---

P

acific Maritime Association 

List positions for which you are hiring: Labor Relations and Management Trainee
Business Website: pmanet.org


---

Internationa Code Council, Evaluation Services 


List positions for which you are hiring: Civil, Structural, Mechanical, Concrete -- Engineers
Business Website: www.iccsafe.org


---

iBASEt 


List positions for which you are hiring: We are looking for many technical positions
Business Website: www.iBASEt.com


---

PACSUN 


List positions for which you are hiring: Paid Fall Internship 
Business Website: www.pacsun.com


---

Omnicom Media Group 


List positions for which you are hiring: Assistant Media Strategy/Planning Media Analysis 
Business Website: http://www.omnicommediagroup.com/


---

DaVinci Business Graphics 


List positions for which you are hiring: Inside Sales, Development
Business Website: www.MarketMAPS.com


---

SMCI 


List positions for which you are hiring: Information Technology
Business Website: www.smci.com


---

D

amco Distribution Services 

List positions for which you are hiring: Damco Distribution Leadership Program; Operations Supervisors; Managers; Facility General Manager; General Manager, Industrial Engineering
Business Website: www.damco.com/damcodistributionservices 

---

Hillstone Restaurant Group 


List positions for which you are hiring: Restaurant Management Culinary Management
Business Website: www.hillstone.com


---

nuCourse Distribution 


List positions for which you are hiring: Retail National Account Manager, Wireless Business Development Manager, Retail Account Manager, Retail Account Manager, Financial Analyst 
Business Website: nuCourse.com


---

MeridianLink, Inc. 


List positions for which you are hiring: Software Development Engineer Software Integration Engineer Software Product Design Engineer Software Deployment Consultant Help Desk Analyst System Administrator IT Help Desk Product Pricing Specialist 
Business Website: www.meridianlink.com


---

C

eltic Commercial Finance 

List positions for which you are hiring: Inside sales
Business Website: www.celticfinance.com


---

Southwestern Industries 


List positions for which you are hiring: Associate Sales Representative - Southern CA Business Development Manager - Service Products
Business Website: www.southwesternindustries.com


---

S

uperior Group 

List positions for which you are hiring: Various engineering, financial and other professional positions. Check out our jobs website for a complete listing of positions: www.superiorjobs.com
Business Website: www.superiorgroup.com


---

Board of Equalization 


List positions for which you are hiring: Auditor and Business Taxes Representative
Business Website: boe.ca.gov


---

FBI 


List positions for which you are hiring: Various
Business Website: www.fbijobs.gov


---

REVOLVEclothing 


List positions for which you are hiring: Buying Administrative Assistant Visual Merchandiser Copywriter Software Engineer Sales Analyst Graphic Designer Photographer Photo Editor Customer Service Intern (Seasonal)
Business Website: www.revolveclothing.com


---

Amcor Packaging Distribution 


List positions for which you are hiring: Director of Safety, Assistant Controller, Senior Financial Analyst, Procurement Analyst, Category Manager, Regional Safety Manager, Sales Representative, Director of Finance.
Business Website: www.amcor.com


---

A

bercrombie & Fitch 

List positions for which you are hiring: Manager in Training Program The Manager in Training (MIT) program is a blended-learning, ten week program focused on immersing a manager in all aspects involved in managing a multi-million dollar business for Abercrombie & Fitch. Training takes place in our domestic and international store locations. Each week the program focuses on a different aspect of running the business. The program trains the MIT on the necessary principles of management; including creating the best in-store experience, recruiting, diversity, human resources, store operations, and visual merchandising. The program is structured and provides the MIT with daily and weekly feedback from the Store Manager and District Manager. The MIT completes daily readings and exercises, experiences and learns through on the job training, and completes weekly assessments. The MIT must successfully complete the training program to be moved into an Assistant Manager role.   Successful completion of this program is the first step for leadership. At Abercrombie & Fitch, we strongly advocate a philosophy of promotion from within.  All of our District Managers, Regional Managers, Directors - even the Senior Vice President of Stores - have gone through the MIT program. With the growth of the company domestically and internationally, career opportunities for an MIT have never been better. 
Business Website: http://www.abercrombie.com/anf/careers/managerInTraining.html


---

Sigue Corp 


List positions for which you are hiring: Area Compliance Officer Area Sales Manager
Business Website: www.sigue.com


---

Wells Fargo 


List positions for which you are hiring: Part-time Tellers, Full-time CSSRs, and Full-time Personal Bankers
Business Website: www.wellsfargo.com/careers


---

B

alboa Capital 

List positions for which you are hiring: Account Executive
Business Website: http://www.balboacapital.com/careers/


---

ICM 

List positions for which you are hiring: Management Trainee Financial Advisor Mortgage Broker
Business Website: www.icmfinancial.com


---

Blizzard Entertainment 


List positions for which you are hiring: Senior Tester, Platform Services Test Engineer Software Engineers .Net
Business Website: Blizzard.com


---

Spectrum Brands 


List positions for which you are hiring: Various positions within Finance, Marketing, HR, Engineering, Sourcing, Supply Chain, etc
Business Website: http://www.spectrumhhi.com/career/Default.aspx


---

First Investors Corporation 


List positions for which you are hiring: Financial Representative
Business Website: www.firstinvestors.com


---

H

yundai AutoEver Telematics, America 

List positions for which you are hiring: Engineer, Test Sr. Associate, Market Research Sr. Associate, Project Management Sr. Associate, Customer Support Sr. Engineer, App & AppStore Sr. Engineer, Telematics Services Operations Sr. Engineer, Call Center Technology Sr. Engineer, Wireless Engineering 
Business Website: www.hyundai-autoever.com


---

Beckman Coulter 


List positions for which you are hiring: Finance, Marketing, Engineers
Business Website: Beckmancoulter.com


---

Mars Air Systems 


List positions for which you are hiring: Tech II Customer Support Customer Service Specalist
Business Website: www.marsair.com


---

C

olonial Life Insurance 

List positions for which you are hiring: Public Sector Benefits Counselor
Business Website: www.morelifecareers.com


---

Accurate Background, Inc 

List positions for which you are hiring: Sales, Criminal Researcher, Verification Specialist, Client Services Representative
Business Website: https://www.accuratebackground.com/


---

Enterprise Rent-A-Car 


List positions for which you are hiring: Management Trainee 
Business Website: www.go.enterprise.com


---

Forest Lawn 


List positions for which you are hiring: tbd
Business Website: www.forestlawn.com


---

Meritus Payment Solutions 


List positions for which you are hiring: Relationship Management Rep, Client Services Rep, Account Excecutive, Sr. Systems Administrator, Desktop Support, Business Development, Deployment Tech
Business Website: www.merituspayment.com


---

C&D Zodiac, Inc. 


List positions for which you are hiring: Manufacturing Engineer Human Resources Assistant Purchasing Agent Planner Project Engineer Industrialization Project Analyst
Business Website: www.zodiacaerospace.com


---

Auction.com 


List positions for which you are hiring: auction staff
Business Website: www.auction.com


---

Signature Resources 


List positions for which you are hiring: Financial Representative
Business Website: srifs.com


---

PIMCO 


List positions for which you are hiring: Variety
Business Website: www.pimco.com


---

P

aychex, Inc 

List positions for which you are hiring: Sales Representative: Major Markets Services Sales Resprentative: CORE (Small Business
Business Website: www.paychex.com


---

Discover Home Loans 


List positions for which you are hiring: Sales, IT, Finance, Mortgage, Customer Service
Business Website: www.mydiscovercareer.com


---

Alstate Benefits 


List positions for which you are hiring: Associate Regionla Sales Manager
Business Website: Allstateatwork.com


---

Slalom Consulting 

List positions for which you are hiring: software developers
Business Website: www.slalom.com


---

ARAMARK Uniform Services 


List positions for which you are hiring: Sales Associate, Account Executive, District Manager Trainee
Business Website: www.aramark.com/careers


---

Carrington Mortgage Services 


List positions for which you are hiring: Lending, Servicing positions in mortgage.
Business Website: http://www.carringtonms.com/webapps/cms/index.do


---

New York Life Insurance Company 


List positions for which you are hiring: Financial Professional
Business Website: newyorklife.com


---

California State Auditor 


List positions for which you are hiring: Auditor Evaluator I
Business Website: www.auditor.ca.gov


---

Abbott Staffing Group 

List positions for which you are hiring: N/A
Business Website: abbottstaffinggroup.com


---
Cingular, Inc. 


List positions for which you are hiring: Recruiter, Staffing Coordinators, Sales Reps.
Business Website: www.cingularstaffing.com


---
Northwestern Mutual: Newport Beach 


List positions for which you are hiring: Financial Representative
Business Website: www.northwesternmutual.com


---
Verengo Solar 


List positions for which you are hiring: Sales Consultants Canvassers Field Corporate Call Center
Business Website: www.verengosolar.com


---
Expeditors International of Washington, Inc 


List positions for which you are hiring: Customer Service Representative, Warehouse Agent
Business Website: email
Kaiser Permanente 


List positions for which you are hiring: Various
Business Website: www.jobs.kp.org


---
Northwestern Mutual - Irvine 


List positions for which you are hiring: Financial Advisor
Business Website: www.nm-irvine.com


---
University of California, Irvine 


List positions for which you are hiring: Administrative Professional Healthcare Temporary Employment
Business Website: jobs.uci.edu


---
Marshall & Stevens, Inc. 


List positions for which you are hiring: Business Development Intern
Business Website: marshall-stevens.com


---
MassMutual Greater Los Angeles 


List positions for which you are hiring: Financial Services Professional
Business Website: www.massmutual.com


---
Laserfiche 


List positions for which you are hiring: Sales, Marketing, Technical Consulting, and Software Engineering
Business Website: www.laserfiche.com/jobs


---
Verizon Wireless 


List positions for which you are hiring: Retail Sales Representative Customer Service Sepcialist
Business Website: verizonwireless.com/careers
Mattson Resources 


List positions for which you are hiring: Accounting, Administrative, IT Engineering Medical Device
Business Website: www.mattsonresources.com


---
San Manuel Band of Mission Indians 


List positions for which you are hiring: na
Business Website: www.sanmanuel.com


---
Alzheimer's Family Services Center 


List positions for which you are hiring: LVN, Janitorial
Business Website: www.afscenter.org


---
VAN LAW FOOD PRODUCTS 


List positions for which you are hiring: Supervisory Sales/Marketing Food Technologist
Business Website: www.vanlaw.com
When & Where
Student Center, Pacific Ballroom
8311 Student Center
Irvine, 92697


Tuesday, August 27, 2013 from 11:00 AM to 3:00 PM
Add to my calendar
Organizer
MyWorkster.com
It's like a career fair. But way better. MyWorkster organizes highly charged three hour private recruiting events that feature leading companies and refined pools of elite level talent. More info @ www.myworkster.com
Recruit Orange County (Irvine) Alumni Only Career Expo