Recruit Orange County (Irvine) Alumni Only Career Expo

Tuesday, August 26, 2014 from 11:00 AM to 2:30 PM
Event Details
QUALITY JOBS & NETWORKING
Whether you're looking to network or for a new career in finance, investment banking, marketing, healthcare, technology, media, nonprofit, consulting, sales and more, you will find all the best companies and career opportunities at Recruit Orange County.
ALUMNI WELCOME FROM 
University of California Irvine, University of California San Diego, University of Southern California, Loyola Marymount University, Chapman University, Cal State Polytechnic Pomona
,
Pepperdine University
, 
University of California
Riverside
, 
Concordia University Irvine, 
Vanguard University, Saint Mary's College of California, Golden Gate University, Webster University, Claremont Graduate University, Cal State Long Beach
SAY HELLO TO OUR SPONSORS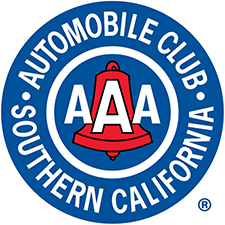 REGISTERED EMPLOYERS (Employer looking to hire? Click here)
List updated daily. Expect 75 top employers to attend with hundreds of good jobs to fill. 
Quest Diagnostics 


List positions for which you are hiring: 

Clinical Lab Scientist Lab Associates Specimen Technicians Customer Service Representatives


Business Website: 

www.questdiagnostics.com




---




CalOptima 

List positions for which you are hiring: 

Customer Service Reps Compliance Analyst Claims Nursing Project Management IT - Security Analyst & Manager 


Business Website: 

www.caloptima.org




---
Kelly Engineering Resources 


List positions for which you are hiring: 

Engineering Accounting IT


Business Website: 

www.kellyservice.com




---
Edward Jones 


List positions for which you are hiring: 

Financial Advisor


Business Website: 

www.edwardjones.com/careers




---
alliantgroup 


List positions for which you are hiring: 

Director, Business Development Associate Director, Business Development Associate, Business Development Government Relations Specialists Project Coordinator 


Business Website: 

www.alliantgroup.com




---
Colonial Life 


List positions for which you are hiring: 

Agency Sales Representative Benefits Counselor Development Manager


Business Website: 

www.coloniallife.com




---
Easter Seals 


List positions for which you are hiring: 

Behavior Interventionist Program Manager Clinical Supervisor


Business Website: 

www.easterseals.com/southerncal




---
CalFirst National Bank 


List positions for which you are hiring: 

Account Executives Account Managers Sales Managers


Business Website: 

www.universitylease.com




---
DaVita 


List positions for which you are hiring: 

Specialist, Patient Accounts


Business Website: 

www.davita.com




---
Financial Finesse 


List positions for which you are hiring: 

PHP Programmer Senior Consultant Office Manager Resident Financial Planner


Business Website: 

www.financialfinesse.com

---
American Heart Association 


List positions for which you are hiring: 

Development/Fundraising Directors, Development/Fundraising Coordinators, Executive Directors, Program Directors, Communication & Marketing Directors


Business Website: 

www.heart.org




---
Trinus Corporation 


List positions for which you are hiring: 

BI/DM Sales Executives Business Intelligence Solutions Architect Data Management Solutions Architect Informatica Developer/Administrator Cognos Developer/Administrator Business Object Developer/Administrator Microstrategy Developer/Administrator ODI Developer/Administrator Tableau Developer/Administrator QlikView Developer/Administrator Oracle PL/SQL Developer/Administrator Technical Project Managers OBIEE Developer/Administrator Siebel Developer/Administrator 


Business Website: 

www.trinus.com




---
M S International, Inc. 


List positions for which you are hiring: 

Purchasing Planner, Accounting Associate, Customer Service Rep


Business Website: 

www.msistone.com




---
Greenlight Loans 


List positions for which you are hiring: 

Mortgage Professional


Business Website: 

www.greenlightloans.com




---
Bridgestone Retail Operations 


List positions for which you are hiring: 

Retail Store Manager Trainee Retail Sales


Business Website: 

www.onwardcareer.com




---
YMCA of Orange County 


List positions for which you are hiring: 

Childcare - Childcare Assistants, Associate Teachers, Teachers, Special Needs Aides


Business Website: 

www.linkedin.com




---
Slalom Consulting 


List positions for which you are hiring: 

Business Analysts Project Managers Developers Sales Executives Recruiters


Business Website: 

www.slalom.com




---
The Toro Company - Irrigation Division 


List positions for which you are hiring: 

Sr. Electronic Design Engineer Electronic Design Engineer (Sustaining) Sr. Cost Estimator Regional Golf Sales Manager Golf Sales Manager


Business Website: 

thetorocompany.com




---
Houzz 


List positions for which you are hiring: 

Account Coordinators Account Managers Account Executives


Business Website: http://www.houzz.com/


---
Hillstone Restaurant Group 


List positions for which you are hiring: 

Training Program in Restaurant and Culinary Management


Business Website: 

www.hillstone.com




---
Riverstone Residential Group 


List positions for which you are hiring: 

Leasing consultant Assistant Property Manager Administrative Assistant


Business Website: http://www.riverstoneres.com


---
PacSun 


List positions for which you are hiring: 

Women's: 

Buyer - Outlet, 

Assistant Buyer - Outlet, 

Associate Buyer - Core (2), 

Designer, Tops, 

Assistant Designer - Tops





Men's: 

Assistant Designer





Product Development: 

Senior Product Manager





Marketing: 

CRM Manager, 

Associate Visual Merchandiser





Ecommerce: 

Director, Web Merchandising, 

Email Marketing Manager, 

Web Project Manager, 

Web Developer, 

Manager, Web Analytics, 

Affiliate Marketing Coordinator





IT: 

Senior Programmer Analyst, 

Senior Programmer Analyst - Java/J2EE, 

Business Analyst, 

Business Analyst - BI, 

Senior Systems Engineer, 

Applications Manager





Supply Chain: 

Social Compliance and QA Manager





HR: 

Merchandise Operation Training Manager




Business Website: 

www.pacsun.com




---
Wells Fargo Bank 


List positions for which you are hiring: 

Teller, Customer Sales & Service Representative (SAFE), Personal Banker 1 (SAFE)


Business Website: 

www.wellsfargo.com




---
HUB International 


List positions for which you are hiring: 

Account Managers Slaes Producers Account Representatives 


Business Website: 

www.hubinternational.com




---
Mattson Resources 


List positions for which you are hiring: 

Office Professionals Accounting & Finance Medical Device Engineering Information Technology


Business Website: 

www.mattsonresources.com




---
InBody 


List positions for which you are hiring: 

Sales, Marketing, Customer Service, Clinical Studies, Research and Development, Accounting


Business Website: 

www.inbodyusa.com




---
Alteryx, Inc. 


List positions for which you are hiring: 

Commercial Inside Sales Account Executive Commercial Sales Manager Marketing Programs Manager Sales Engineer/Solutions Analyst Senior Manager, Demand Generation Client Services Support Representative


Business Website: 

www.alteryx.com




---
Allied business Schools 


List positions for which you are hiring: 

Admission Representatives


Business Website: 

www.alliedschools.com 




---
Mavenlink 


List positions for which you are hiring: 

MBA Marketing Interns, Lead Development Representative, Sales Development Representative, Account Manager, Customer Experience Representative, and Financial Analyst


Business Website: 

mavenlink.com




---
Southern Wine & Spirits 


List positions for which you are hiring: 

Chain Sales Merchandiser


Business Website: 

www.southernwine.com




---
Tawa Supermarket, Inc. 


List positions for which you are hiring: 

Graphic Designer, Marketing Assistant, Bilingual Training Assistant 


Business Website: 

www.99ranch.com 




---
McMaster-Carr Supply Co. 


List positions for which you are hiring: 

Warehouse Distribution Specialist Business Operations Specialist


Business Website: 

www.mcmaster.com




---
Target 


List positions for which you are hiring: 

Executive Team Leader Executive Internship


Business Website: 

Target.com/careers

---
Child Development Inc. 


List positions for which you are hiring: 

Site Director, Assistant Site Director, Teacher, Associate Teacher


Business Website: 

www.cdicdc.org




---
Meritus Payment Solutions 


List positions for which you are hiring: 

Application Boarding Specialist, Premier Services Account Manager, Sr. Risk Analyst


Business Website: 

www.merituspayment.com




---
San Manuel Band of Mission Indians 


List positions for which you are hiring: 

IT


Business Website: 

www.sanmanuel.com




---
Expeditors International of Washington, Inc 


List positions for which you are hiring: 

Customer Service Representative Sales Warehouse Agent


Business Website: 

www.expeditors.com




---
Verizon 


List positions for which you are hiring: 

Solution Specialist - retail


Business Website: 

www.verizon.com/jobs




---
Balboa Capital 


List positions for which you are hiring: 

Account Executives


Business Website: 

balboacapital.com




---
CCS 


List positions for which you are hiring: 

Associate Director; Executive Director; Senior Director


Business Website: 

www.ccsfundraising.com




---
Abbott Staffing Group 


List positions for which you are hiring: 

Administrative, Accounting & Finance, Light Industrial, Technical, IT


Business Website: 

www.abbottstaffinggroup.com




---
Landsberg, Orora 


List positions for which you are hiring: 

Outside Sales Representative


Business Website: 

Landsberg.com




---
Recruitment Center 


List positions for which you are hiring: 

Clandestine Service, multiple analytical positions, multiple STEM positions, multiple business, IT, security and other support positions.


Business Website: 

www.cia.gov




---
Telogis 


List positions for which you are hiring: 

product managers, sales, technical support, developers


Business Website: 

www.telogis.com




---
Prudential Financial 


List positions for which you are hiring: 

Financial Advisor 


Business Website: 

www.prudential.com




---
Transplant Connect 


List positions for which you are hiring: 

.Net Developer; Product Manager; Business Analyst; Quality Assurance Analyst


Business Website: 

www.transplantconnect.com




---
Pacific Dental Services 


List positions for which you are hiring: 

Dental Front Office ( Treatment Coordinators & Operations Managers and Back Office ( Registered Dental Assistants


Business Website: 

PacificDentalServices.com




---
Laserfiche 


List positions for which you are hiring: 

University Recruiter Graphic Designer Marketing Associate Presales Engineer Product Marketing Manager Sales Account Manager Software Engineer Software Engineer in Test Technical Consultant Writer/Researcher


Business Website: 

www.laserfiche.com/jobs




---
Lakeshore Learning Materials 


List positions for which you are hiring: 

Vendor Relations Marketing Web/Ecommerce


Business Website: 

www.lakeshorelearning.com




---
The Word & Brown Companies 


List positions for which you are hiring: 

IT Customer Service Finance Administrative Sales


Business Website: 

www.wordandbrowncompanies.com




---
24 Hour Fitness 


List positions for which you are hiring: 

Club manager, Sales Manager, and Fitness Manager


Business Website: 

www.24hourfitness.com/careers




---
alliantgroup 


List positions for which you are hiring: 

Business Development, Project Management, Administrative support


Business Website: 

www.alliantgroup.com




---
MeridianLink 


List positions for which you are hiring: 

Information Security Manager SQL Server DB Programmer Software QA Manager Software Support Lead Software Support Systems Engineer Network Administrator Software Development Engineer Software Designer Information Security Coordinator


Business Website: 

www.meridianlink.com




---
California State Auditor 


List positions for which you are hiring: 

Auditor Evaluator I


Business Website: 

www.auditor.ca.gov




---
Automobile Club of Southern California 


List positions for which you are hiring: 

Claims Representative, Customer Service Call Center Representative, Branch Specialist, Travel Agent, Direct Sales Agent, Financial Analyst, Marketing, IT


Business Website: 

www.aaa.com/careers




---
GEICO 


List positions for which you are hiring: 

Auto Damage Management Development Program, Sales/Service Management Development Program


Business Website: 

geico.jobs




---
California State Board of Equalization 


List positions for which you are hiring: 

Tax Auditor Business Taxes Representative


Business Website: 

www.boe.ca.gov 




---
Kaiser Permaente 


List positions for which you are hiring: 

Management openings, Nursing, Pharmacy, other various openings


Business Website: 

jobs.kp.org




---
Zillow 


List positions for which you are hiring: 

Inside Sales Consultant


Business Website: 

www.Zillow.com




---
Capstone Partners Financial and Insurance Services, LLC 


List positions for which you are hiring: 

Financial Services Representative


Business Website: 

www.capstonepartnersco.com




---
VAN LAW FOOD PRODUCTS 


List positions for which you are hiring: 

LOGISTICS ENGINEER ACCOUNT EXECUTIVES CORPORATE CHEF


Business Website: 

WWW.VANLAW.COM
When & Where

UC Irvine
Student Center, Pacific Ballroom
8311 Student Center
Irvine, CA 92697


Tuesday, August 26, 2014 from 11:00 AM to 2:30 PM
Add to my calendar
Organizer
MyWorkster.com
It's like a career fair. But way better. MyWorkster organizes highly charged three hour private recruiting events that feature leading companies and refined pools of elite level talent. More info @ www.myworkster.com
Recruit Orange County (Irvine) Alumni Only Career Expo