Recruit Ohio Alumni Only Career Expo

Thursday, May 22, 2014 from 11:00 AM to 3:00 PM
Event Details
QUALITY JOBS & NETWORKING
Whether you're looking to network or for a new career in finance, investment banking, marketing, technology, media, nonprofit, consulting and more, you will find all the best opportunities at Recruit OHIO. MyWorkster pre-selects all the employers to only include the best companies and opportunities in the Ohio area.
ALUMNI WELCOME FROM
The Ohio State University, Ohio Northern University, Ohio University, Wright State University, University of Mount Union, Case Western Reserve University, Franklin University, LaSalle University, John Carroll University, Otterbein University and Ohio Dominican University
SAY HELLO TO OUR SPONSOR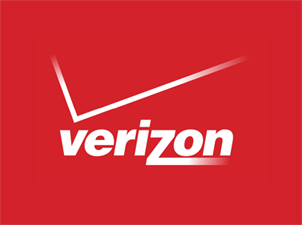 REGISTERED EMPLOYERS (if you're an employer looking to hire, click here)
Employer list updated daily. Expect 100 employers with hundreds of good jobs to fill. 
Medical Staffing Options 


List positions for which you are hiring: 

Nurse Recruiter




---

Sedgwick 


List positions for which you are hiring: 

Service Center Team Lead Service Center Representative Leave of Absence Coordinator Disability Representative Disability Specialist




---

Hydrotech Inc 


List positions for which you are hiring: 

Electrical Engineer; Technical Sales




---

Guardian Life 


List positions for which you are hiring: 

Financial Representatives, Sales Manager, 




---

NexTech Materials, Ltd 


List positions for which you are hiring: 

Engineers, Laboratory Technicians, Marketing Assistant, Supply Chain Manager




---

Rogue Fitness 


List positions for which you are hiring: 

CNC Lead Operator 2nd Shift CNC Router Operator CNC Supervisor 2nd Shift Customer Service Director of HR General Supervisor Graphic Designer Industrial Engineer Industrial Sewing Leads Manufacturing Supervisor Mechanical Engineer Plant Manager Safety Manager Supply Chain Analyst Web Designer




---

International Risk Consultants 


List positions for which you are hiring: 

Administrative Assistant




---

PSI 


List positions for which you are hiring: 

Accounts Payable, Accountants, Marketing reps,




---

Emerson Climate Technologies 


List positions for which you are hiring: 

Project Engineer, Financial Analyst, Digital Marketing Manager, Sr. Tax Analyst, Application Engineer, Research Engineer, Supplier Quality Engineer, Lean Champion, Quality Manager, Sales Engineer, Customer Service Manager, Algorithms Engineer, Advanced Manufacturing Engineer, Product Planner, Patent Engineer, Oracle Project Manager




---

Farm Credit Mid-America 


List positions for which you are hiring: 

Financial Services Officer trainee positions (state wide) Financial Services Officer, Baltimore, OH Crop Insurance Specialist, Wooster, OH Customer Relationship Specialist, Oberlin Ohio Collateral Analyst (Appraiser) Northeast OH Apply online through www.e-farmcredit.com, click on careers tab.




---

CMS EAST INC 

List positions for which you are hiring: 

SALES ASSOCIATES




---

Sypherlink, Inc. 


List positions for which you are hiring: 

Data Analyst-ETL Developer II Production Support Analyst II 




---

Veeva 


List positions for which you are hiring: 

Product Support Engineer Automation Engineer Linux Infrastructure Architect




---

Varo Engineers, Inc. 

List positions for which you are hiring: 

Engineers - Mechanical, Electrical, Structural Designers - AutoCad and Microstation




---

Optimum System Products, Inc 


List positions for which you are hiring: 

Sales Account Exec




---

Worldwide Express 


List positions for which you are hiring: 

Account Executive




---

Safelite AutoGlass 


List positions for which you are hiring: 

Corporate Finance, Marketing, Human Resources, IT, Field Operations, Call Center Operations




---

Lambdanets 


List positions for which you are hiring: 

Full-time and Interns: Finance: Financial consultants, financial analyst and managers, entry level financial associate Marketing: Marketing managers, sales associates, sales consultants, PR consultant Developers: Java, Oracle, .Net and Hadoop developers Consultants: Hadoop, SAP FICO, SAP BI/BW and BO, Data Warehousing, Teradata, Software development, Business Analyst Others: CAD/CAM Designers, Web designers, Entry level Information Analyst, Entry Level Marketing Assistant, HR and PR Associate. 




---

American University of the Caribbean 


List positions for which you are hiring: 

Medical School students




---

CSL Plasma 


List positions for which you are hiring: 

Asst. Center Manager Asst. Quality Manager General Supervisor Operation General Supervisor Quality Medical Staff Associate Center Supervisor




---

Therm-O-Disc/Emerson 


List positions for which you are hiring: 

Materials Engineer III Electrical Engineer I Computer Engineer I Operations Manager Applications Manager - Marketing Sr. Product Manager - Marketing Software Engineer




---

Total Quality Logistics 


List positions for which you are hiring: 

Sales Executive




---

Clow Water/HR 


List positions for which you are hiring: 

Mechanical Engineer Outside Sales Rep Trainee




---

CoverMyMeds 


List positions for which you are hiring: 

Healthcare Data Coordinator, Account Coordinator, Account Manager, Systems Administrator, Software Developer, Software Test Engineer




---

Quicken Loans 


List positions for which you are hiring: 

Mortgage Banking




---

DriveTime 


List positions for which you are hiring: 

Sales Advisors and Lot Technicians




---

Delphi Packard 


List positions for which you are hiring: 

Electronics Engineer Problem Solving Engineer Sales Account Manager




---

Verizon 

List positions for which you are hiring: 

Revenue Assurance Specialist Sr. Analyst - Revenue Assurance Analyst - Revenue Assurance Manager - Revenue Assurance Sr. Analyst - Network Testing




---




ARC Document Solutions 

List positions for which you are hiring: 

Inside Sales Representative and Outside Sales Representative




---




Abraxas 


List positions for which you are hiring: 

Residential and Outpatient: Drug and Alcohol Counselors Mental Health Therapists Life Skills Workers




---




Okonite Company 


List positions for which you are hiring: 

Manufacturing Engineer




---




Pearson 


List positions for which you are hiring: 

Sales




---




JPMorgan Chase 


List positions for which you are hiring: 

Customer Service, Fraud, Supervisors, Anti-Money Laundering, Business Analysts




---




Dome Financial Servcies, Ltd. 


List positions for which you are hiring: 

Financial Advisors, Office Manager, Office Support




---




LAZ Parking dba CampusParc LP 


List positions for which you are hiring: 

Ambassador Customer Service Maintenance Valet Landscaping Dispatch Enforcement Event Staff




---




N. Wasserstrom and Sons 


List positions for which you are hiring: 

Project Specialists, Project Reps, Client Service Managers, Design Engineers, Office Assistants, Credit and Collections, Install Supervisors, Warranty Supervisors, 




---




Ingenuity IEQ 


List positions for which you are hiring: 

Corporate Account Executive, Field Engineer, Lead Design Engineer, Sales Support Specialist




---




Iforce 


List positions for which you are hiring: 

Administrative, Office Services, Skilled Technicians, IT, Call Center




---




Travelers 


List positions for which you are hiring: 

Claim Professional Trainee/ Operations; Business Insurance Underwriting Leadership Development Program




---




Principal Financial Group 

List positions for which you are hiring: 

Financial Services Representative




---
1800Flowers.com 


List positions for which you are hiring: 

Several and they could change by the time of the event.




---
Kimball Midwest 


List positions for which you are hiring: 

Accounting Services Manager Credit and Collections Administrator Project Manager Software Quality Administrator SQL Developer Manager in Training Non-Stock Purchasing Administrative Assistant Non-Stock Purchasing Specialist 




---
ImmediaDent 


List positions for which you are hiring: 

Front Office (customer service, administrative) Office Manager (leadership, operations, sales) 




---
Tamarack Farms Dairy 


List positions for which you are hiring: 

Production Career Training Program




---
Angie's List 


List positions for which you are hiring: 

Sales Engineering Marketing Customer Service Business




---
MassMutual Northwest Ohio 


List positions for which you are hiring: 

Financial Services Representative




---
Cooper Tire & Rubber Co 


List positions for which you are hiring: 

Tire Development Engineer Mold Design Engineer Electrical Project Engineer Mechanical Project Engineer Process Engineer Engineering Technician Skilled Trades IT System Administrator SAP CRM Analyst Sr Financial Analyst HR Manager 




---
Exel 


List positions for which you are hiring: 

Finance, Accounting, Commercial Contracts, Risk Management, Real Estate, Procurement, Tax, Audit, Marketing, Information Technology, Financial Systems. 




---
NetJets 


List positions for which you are hiring: 

Customer Service: Account Manager Sales: Sales Support Associate Sales Consultant Marketing: Global Marketing Analyst Global Digital Marketing Analyst Global Direct Marketing Specialist Finance: Financial Analyst Senior Operational Analyst Senior Category Leader




---
State Teachers Retirement System of Ohio 


List positions for which you are hiring: 

TBD




---
The Doepker Group 


List positions for which you are hiring: 

engineering




---
Sky Climber 


List positions for which you are hiring: 

Sky Climber Access Solutions Mechanic/Rigger Kent, WA Territory Manager Multiple Locations Warehouse Associate Houston, TX Sky Climber Tower Solutions Construction Project Manager - Midwest and Southeast Skokie, IL Field Technician - Midwest and Southeast Skokie, IL Field Technician/Welder - Midwest and Southeast Skokie, IL Ground Support Technician - Midwest and Southeast Skokie, IL Sky Climber Wind Solutions Composite Technician - 100% Travel Skokie, IL Field Coordinator Skokie, IL Resource Manager Skokie, IL Service Technician 100% Travel Skokie, IL Sky Climber, LLC Fabricator/Welder Delaware, OH Quality Manager Delaware, OH Shipping and Receiving Delaware, OH




---
ThyssenKrupp Elevator 


List positions for which you are hiring: 

Sales Reps




---
ARCOS LLC 


List positions for which you are hiring: 

Software Engineers openings, Professional Services openings, sales and marketing openings




---
National Youth Advocate Program 


List positions for which you are hiring: 

Ohio Licensed Social Workers Family Case Managers Treatment Coordinators Treatment Advocates Non-Profit Administrators




---
Crown Equipment Corp 


List positions for which you are hiring: 

Sales, IT, Engineering, Manufacturing, Operations




---
Verizon Wireless 


List positions for which you are hiring: 

Customer Service Representative, Retail Sales Representative




---
Dawson 


List positions for which you are hiring: 

Payroll Financial Analyst Audit Senior Staff Accountant Cost Accountant Assistant Controller Project Manager Electrical Engineer CAD Technician Mechanical Engineer Quality Engineer IT Administrator Help Desk IT Field Support .Net Developer




---
Makino 


List positions for which you are hiring: 

Application Engineer, Field Service Engineer, Application Engineer Team Lead, Sales Engineer, 




---
Hose Master 


List positions for which you are hiring: 

Product Engineer Manufacturing Engineer Sourcing Manager Sales and Marketing Administrator TIG Welder Machine Operators




---
Logic Soft Inc., 


List positions for which you are hiring: 

Java Developer .NET Developer Business Analyst Quality Analysts Oracle Database Administrator Sql Server Database Administrator




---
SafeAuto Insurance Co 


List positions for which you are hiring: 

Product Analyst App Developer Web Deveper Marketing Analyst Operations Tech/Production Ops Tech BI Developer Automated Tester Claims Adjuster Customer Service Reps Buyer/Planner




---
Telhio Credit Union 


List positions for which you are hiring: 

Lending Consuttants Mortgage Loan Officers / Originators Service Agents Member Services Representatives / Tellers Regional Branch Sales Manager 




---
ComResource.com 


List positions for which you are hiring: 

Developers, Java/.Net Developers, Business Analysts, SharePoint Developers and Architects




---
The Guardian Life Insurance Company of America 


List positions for which you are hiring: 

Financial Representatives Sales Manager Agency Compliance Officer




---
CSL Plasma 


List positions for which you are hiring: 

Assistant Center Manager Center Manager General Operations Supervior General Operations Quality




---
Kerrigan Roofing & Restoration 


List positions for which you are hiring: 

Project Manager Outside Sales Rep.




---
National Manufacturing Co., Inc. 


List positions for which you are hiring: 

Mechanical Engineering Quality Engineer Industrial Engineer Tool Designer 




---
Boar's Head Brands 


List positions for which you are hiring: 

General Employees - DC Associates Sales Marketing Management Distributors




---
Whirlpool 


List positions for which you are hiring: 

Quality Engineer, Lean Industrial Engineer, Supervisor




---
TEKsystems 


List positions for which you are hiring: 

Inside/Outside Sales




---
Ohio State University Wexner Medical Center 


List positions for which you are hiring: 

Range of positions




---
The Ohio State University 


List positions for which you are hiring: 

Varied




---
Arc Document Solutions 


List positions for which you are hiring: 

Sales




---
United McGill Corp 


List positions for which you are hiring: 

Engineering, Sales, HR, IT




---
Epic 


List positions for which you are hiring: 

Software Developer, Software Development Internship, Project Manager / Implementation Consultant, Software Tester / Quality Assurance, Technical Services / Problem Solver
When & Where

OHIO UNION
Archie M. Griffin Grand Ballroom East
1739 N. High Street
Columbus, OH 43210


Thursday, May 22, 2014 from 11:00 AM to 3:00 PM
Add to my calendar
Organizer
MyWorkster.com
It's like a career fair. But way better. MyWorkster organizes highly charged three hour private recruiting events that feature leading companies and refined pools of elite level talent. More info @ www.myworkster.com
Recruit Ohio Alumni Only Career Expo