Description
QUALITY JOBS & NETWORKING
Whether you're looking to network or for a new career in finance, investment banking, marketing, technology, media, nonprofit, consulting and more, you will find all the best opportunities at Recruit NC. MyWorkster pre-selects all the employers to only include the best companies and opportunities in the North Carolina area.
SAY HELLO TO OUR SPONSORS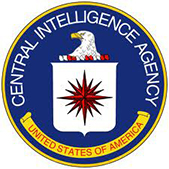 ALUMNI WELCOME FROM
North Carolina State University (HOST), The University of North Carolina at Chapel Hill, Wake Forest, Duke University, East Carolina University, UNC Wilmington, North Carolina Central University, UNC Charlotte, UNC Asheville, Meredith College, UNC Greensboro, High Point University, Emory University, LaSalle University, University of Central Florida, University of Iowa, George Washington University, Pepperdine University, William Peace University and Radford University.
QUESTION?
Contact jeffn@myworkster.com
REGISTERED EMPLOYERS (if you're an employer looking to hire, click here)
List updated daily. Expect 50+ top employers with hundreds of good jobs to fill.
ShopperLocal


List positions for which you are hiring:

Advertising Sales Representatives




---

Sensus NA

List positions for which you are hiring:

Not sure of the names at this point. I will have Elizabeth Thomas or Brianne Slane from Sensus contact someone with the names




---

AAA Carolinas


List positions for which you are hiring:

Sales Consultant




---

Cape Fear Farm Credit


List positions for which you are hiring:

Loan Officer




---

Garney Construction


List positions for which you are hiring:

Project Engineer Estimator Field Engineer




---

Cube Six, Inc.


List positions for which you are hiring:

Technical Support Crystal Reports Writer




---

Smith Debnam

List positions for which you are hiring:

Paralegal, Paralegal Assistant, Trust Administrator and Collectors




---

Advantage Sales and Marketing


List positions for which you are hiring:

Event Specialist, Retail Sales Merchandiser




---

Insperity

List positions for which you are hiring:

Business Performance Advisor




---

FDH Engineering


List positions for which you are hiring:

Project Engineers, Project Managers, Project Assistants, Construction Director, Construction Estimator, IT Project Manager, Field Engineers, Field Technicians, Manager of Tower Operations




---

ShopperLocal

List positions for which you are hiring:

Advertising Sales Representative




---

Trimaco


List positions for which you are hiring:

Regional Sales Manager - Construction Supply Chain




---

Verizon Wireless

List positions for which you are hiring:

Retail Sales Representative




---

Hog Slat, Inc.


List positions for which you are hiring:

Industrial Engineer, Quality Inspector, Store Manager (Ahoskie, NC,) Counter Sales Representative (Bethel, NC) *additional may be available at time of fair




---

The Berry Company


List positions for which you are hiring:

Inside Sales Representative, Outside Sales Representative




---

SciQuest


List positions for which you are hiring:

Developer Solution Consultant Technical Consultant




---

CHG Healthcare Services


List positions for which you are hiring:

Inside Sales Consultant




---

NC State University Temporary Services


List positions for which you are hiring:

Accounting, Business Analyst, Research, Contracts & Grants, I/T, Veterinary Technicians, Public Safety, Administrative




---

Federal Bureau of Prisons


List positions for which you are hiring:

Correctional Officer




---

Ansible, Inc.


List positions for which you are hiring:

Engineering, Technical




---

The Pantry, Inc.


List positions for which you are hiring:

Internships




---

Headway Workforce Solutions


List positions for which you are hiring:

Recruiter Talent Sourcer Project Manager Business Development Specialist Account Manager C# Software Developer




---

North Carolina Electric Membership Corporation

List positions for which you are hiring:

Financial Analyst Accountant I Portfolio Engineer Digital Publishing Specialist




---

MassMutual Piedmont Triad


List positions for which you are hiring:

Financial Services Professional




---

Central Intelligence Agency (CIA)


List positions for which you are hiring:

core collector-operations officer core collector-collection management officer headquarters trainee program-collection management officer headquarters trainee program-staff operations center military analyst economic analyst science and technology & weapons analyst applications developer support integration officer finance resource officer human resource officer logistics officer




---

OMG, Inc.


List positions for which you are hiring:

Engineering Manager (North Carolina) Product Development Engineer (Massachusetts) Manufacturing Engineer (Illinois) Product Marketing Manager (North Carolina) Sales & Operations Planning Analyst (Massachusetts)




---

Liberty University School of Law


List positions for which you are hiring:

full-time student




---

XS, Inc.


List positions for which you are hiring:

ASP.net / SQL Server Software Developer Quality Assurance Analyst Business Analyst Account Manager PMP Project Manager




---

Sensus USA


List positions for which you are hiring:

Not sure at this point. Elizabeth or Brianne will contact Jeffrey Nortman with updates




---

Credit Suisse


List positions for which you are hiring:

Banking Operations Specialist; Financial Product Controller; Financial Accounting; Financial Analyst




---

Pella Window & Door Co.


List positions for which you are hiring:

Replacement Window & Door Sales Consultant




---

Relias Learning


List positions for which you are hiring:

Account Executive Associate Software Developer Client Success Manager eLearning Sales Specialist Entry Level Sales Representative Implementation Consultant Market Research Analyst Internship Regional Account Executive Sales Manager Support Consultant Support Manager User Experience Designer




---

TrialCard


List positions for which you are hiring:

Project Manager IT - Developers




---

Sageworks


List positions for which you are hiring:

Enterprise Sales Representatives Inside Sales Representatives Marketing and PR Associates Enterprise Account Managers Software Developers Product/Project Managers




---

GEICO


List positions for which you are hiring:

Emerging Leaders Program (Operations Track) Emerging Leaders Program (Information Technology Track) Management Development Program Actuarial Assistant Information Systems Analyst Modeling Analyst Competitive Intelligence Analyst Product Management Analyst Auto Damage Adjuster IT Entry level call center positions




---

Modern Woodmen of America


List positions for which you are hiring:

Financial Advisor




---

BCBSNC

List positions for which you are hiring:

IT Positions, Sales and Marketing, Governance, Informatics, Healthcare




---
Netsertive


List positions for which you are hiring:

Performance Success Specialist Client Success Specialist Account Manager Inside Sales Executive Lead Generation Sales Associate




---
The Hertz Corporation


List positions for which you are hiring:

Branch Manager Trainee and Location Manager Trainee




---
Capitol Financial Solutions


List positions for which you are hiring:

Financial Advisor




---
North Carolina Correctional Institution for Women


List positions for which you are hiring:

Correctional Officers and several others may be listed at the time of the affair. (Nurses, RN's, LPN,s




---
Triangle Financial Strategies, An Agency of The Guardian Life Insurance Company


List positions for which you are hiring:

Financial Representative and Management Opportunities




---
City of Durham Police Dept.


List positions for which you are hiring:

Entry Level Police Recruits




---
Time Warner Cable


List positions for which you are hiring:

Inbound Telesales & Direct Sales




---
Total Quality Logistics


List positions for which you are hiring:

Logistics Sales Representative




---
Northwestern Mutual


List positions for which you are hiring:

Financial Representative




---
Sherwin-Williams


List positions for which you are hiring:

Management/Sales Training Program




---
Bandwidth


List positions for which you are hiring:

Tier III Technical Assistance Engineer Director of Marketing, Business Solutions Project Manager Community Analyst Social Media Specialist Email Marketing Manager Vendor Relations Specialist Customer Account Manager Temp to Perm Customer Care Advocate Senior Software Developer Project Manager, Operations DevOps/ Sys Admin Senior Mobile UI/ UX Designer DevOps Engineer Tax Accountant Temp to Perm Order Analyst Technical Customer Account Manager Senior Tax Accountant User Experience Designer Sr Accountant- Revenue Assurance Cash Applications Specialist Fixed Asset Accountant Cash Accountant Production Engineer UI Test Engineer IP Network Engineer Billing Specialist Temp to Perm - Test Engineer Financial Analyst Manager, Technical Assistance Creative Director Online Marketing Director Temp to Perm - Technical Assistance Engineer Senior Software Developer Lead Qualification Representative FP&A Analyst Marketing Research Intern Manager, FP&A Product Marketing Manager Senior Software Development Engineer in Test Software Developer Campus Ambassador- Intern iOS Developer TAC Voice Analyst Software Test Developer Software Developer Software Test Developer Software Developer




---
SPX Transformer Solutions


List positions for which you are hiring:

Design Engineer Field Service Manager Controls Designer




---
Bronto Software


List positions for which you are hiring:

Account Development Representative Account Executive Account Manager Software Engineer Front End Engineer




---
GXi Outdoor Power LLC


List positions for which you are hiring:

Staff Accountant Mechanical Engineer Account Manager Sales & Marketing




---
Guilford Performance Textiles by Lear Corporation


List positions for which you are hiring:

Supervisors Engineers




---
LexisNexis


List positions for which you are hiring:

Sr. Software Engineer Software Engineer Sr. Quality Engineer Architect
Organizer of Recruit NC Alumni Only Career Expo
It's like a career fair. But way better. MyWorkster organizes highly charged three hour private recruiting events that feature leading companies and refined pools of elite level talent. More info @ www.myworkster.com