Recruit LI: VIP Career Meet & Greet

Thursday, November 21, 2013 from 11:00 AM to 3:00 PM
Event Details
QUALITY JOBS & NETWORKING
Whether you're looking to network or for a new career in finance, investment banking, marketing, technology, media, nonprofit, consulting and more, you will find all the best opportunities at Recruit Long Island. MyWorkster pre-selects all the employers to only include the best companies and opportunities in the Long Island area.
ALUMNI WELCOME FROM
Long Island University, New York University, Hofstra University,

Stony Brook University, 

St. Francis College, NYIT, Adelphi University, Baruch College,
Fordham University, Five Towns College, Molloy College, Brooklyn College, Pace University, Rollins College, Radford University, High Point University, La Salle University, St. John's University, Stony Brook College of Business, George Mason University, SUNY New Paltz, Lafayette College, SUNY Old Wesbury

QUESTION?
Contact mindy@myworkster.com
EVENT SPONSORS
Duane Reade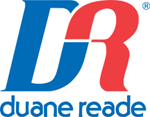 The Hain Celestial Group 

The Hain Celestial Group is hiring for the following positions: Senior Brand Manager QA & Food Safety Manager Sr. Chemist(Personal Care) Senior Buyer Trade Marketing Manager Senior Supply Chain Manager R&D Executive Chef Production Planner 
Softheon 


Softheon is hiring for the following positions: Business Analysts, Project Managers, Software Engineers, Software Developers, System & Network Engineers, Quality Assurance, Sales, and Marketing. 
Whole Foods Market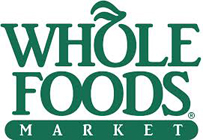 Whole Foods is seeking Team Members and Associate Team Leaders for various departments. Some of the best things about working at Whole Foods Market are an open and empowering work environment, work-life balance, paid training, and our great company culture. Team member benefits include health insurance, paid time off, retirement savings and our generous store discount. More info here
REGISTERED EMPLOYERS (if you're an employer looking to hire, click here)
List updated daily. Expect 50 top employers with hundreds of good jobs to fill.
Natech Plastics Inc. 


List positions for which you are hiring: 1.Marketing Associate 2.Sales Associate 3.Quality Inspector 4.Injection Molding Foreman/Technician


---

Tyco 

List positions for which you are hiring: TIS BSR Sales Development Program Trainee


---

Daniels Norelli Scully & Cecere, P.C. 


List positions for which you are hiring: Paralegal Legal Processor Associate Attorney Debt Collections Associates


---

Dealertrack Technologies 


List positions for which you are hiring: Accounting, Collections, Marketing, Product Management, Technology, QA Automation, Software Engineers (Python Django), Project Manager, UI Designer,


---

GEICO 

List positions for which you are hiring: Management, Development, Claims Examiner, Auto Damage


---

The Hain Celestial Group 

List positions for which you are hiring: Senior Brand Manager QA & Food Safety Manager Sr. Chemist(Personal Care) Senior Buyer Trade Marketing Manager Senior Supply Chain Manager R&D Executive Chef Production Planner 


---

Prudential 


List positions for which you are hiring: Financial Professional Associates, Manager of Financial Services, Marketing Assistants


---

Softheon 


List positions for which you are hiring: Business Analysts, Project Managers, Software Engineers, Software Developers, System & Network Engineers, Quality Assurance, Sales, and Marketing. 


---

Kuhn Construction 


List positions for which you are hiring: Entry level marketing/sales


---

Positive Promotions 


List positions for which you are hiring: inside sales


---

David Lerner Associates, Inc. 

List positions for which you are hiring: Trading Desk Assistant Network Administrator Programmer Analyst (VB.NET-SQL Server)


---

Renewal by Andersen of Long Island 

List positions for which you are hiring: Field Marketing Representative Event Marketing Representative


---

Carr Business Systems a XEROX company 

List positions for which you are hiring: Sales Executive


---

Catholic Charities 


List positions for which you are hiring: see website. various social work and healthcare professional positions


---

KWI 

List positions for which you are hiring: Software Developer, MySQL DBA, Helpdesk, Application Support


---

QSAC 


List positions for which you are hiring: Part Time In-Home Habilitation Specialist, NYS Certified Teacher Assistant


---

TSR Consulting Services, Inc. 


List positions for which you are hiring: Junior Technical Recruiter


---

UCP Suffolk 


List positions for which you are hiring: Direct Support Professionals Residence Managers Nurses, Special Ed Teachers, Clinicians

---

Forest Hills Financial Group/The Guardian 


List positions for which you are hiring: Financial Representative


---

SThree 


List positions for which you are hiring: Trainee Consultant


---

Power Home Remodeling Group 


List positions for which you are hiring: FT Entry Level Marketing FT Entry Level Sales


---

NBTY 


List positions for which you are hiring: International Account Coordinator Assistant Brand Manager Accounts Payable Bilingual HR Business Partner Senior HR Manager Civil Engineer Manager, Business Intelligence Solutions Procurement Analyst


---

Enteprise Holdings 


List positions for which you are hiring: Management Training Program


---

Sound Wealth Financial Group/The Guardian Life Insurance Company of America 


List positions for which you are hiring: Financial Representatives


---

Air Techniques, Inc. 


List positions for which you are hiring: Tool Maker, Bilingual Customer Service Representative, Product Manager, Software Engineer, Technical and Customer Service Representative


---

TD Ameritrade 


List positions for which you are hiring: Financial Sales Professionals


---

WorldNet International 


List positions for which you are hiring: Customer Service Representatives Global Support Coordinators Overnight Accounts Representative


---

Emergency Medical Associates 


List positions for which you are hiring: Clinical Information Manager


---

Northwestern Mutual: NYC-MIDTOWN 
List positions for which you are hiring: Financial Representative Financial Advisor


---
SunGard 


List positions for which you are hiring: Software Developer Application Support Specialist


---
Cablevision 


List positions for which you are hiring: Direct and Telemarketing Sales


---
Doherty Enterprises 


List positions for which you are hiring: Manager


---
Randstad Staffing 


List positions for which you are hiring: office, administration, finance, cutsomer service, HR, Sales/marketing, etc...


---
Best Yet Market 


List positions for which you are hiring: Store Team Leader, Assistant Store Team Leaders, Deli Team Leaders, Assistant Deli Team Leaders, Bakery Team Leaders, Butchers, Seafood Team Leaders, Seafood Team Members


---
First Investors Corporation 


List positions for which you are hiring: Financial Representative


---
Broadridge Financial Solutions, Inc. 


List positions for which you are hiring: Technology, Finance, Sales, Production Operations, Client Services


---
Teq, Inc. 


List positions for which you are hiring: Inside Sales Representative Field Sales Representative


---
Festo Corporation 


List positions for which you are hiring: Product Manager - Process Automation SAP Specialist (Development) Senior SAP FI/CO Specialist Supply Chain Buyer 


---
Tyco 


List positions for which you are hiring: TBD


---
SoftNice Inc. 


List positions for which you are hiring: Jr. NetApp/SAN Engineer Position, Entry Level Systems Engineer/VMWare Engineer Position, Jr. SQL /BI Developer Position, Jr. BUSINESS ANALYST Position, Jr. Network Security Position, Jr. Android Developer Position, Entry Level HADOOP Admin Position.


---
The Execu|Search Group 


List positions for which you are hiring: Accounting/Finance | Creative & Digital | Financial Services | Health Services Human Resources | IT | Legal Services | Life Sciences | Nonprofit | Office Support 


---
Duane Reade 


List positions for which you are hiring: Assistant Store Manager Pharmacist Shift Leader


---
Haddad Brands 


List positions for which you are hiring: Various positions at all levels


---
New York Life 


List positions for which you are hiring: Finacial Services Professional 


---
Northwestern Mutual 


List positions for which you are hiring: Financial Representative


---
GCG Inc. 


List positions for which you are hiring: Full-time positions 


---
Allstate Benefits 


List positions for which you are hiring: Associate Regionla Sales Manager 
Equinox
List positions for which you are hiring: Membership Advisor
When & Where

Cradle of Aviation Museum
1 Davis Ave
Garden City, 11530


Thursday, November 21, 2013 from 11:00 AM to 3:00 PM
Add to my calendar
Organizer
MyWorkster.com
It's like a career fair. But way better. MyWorkster organizes highly charged three hour private recruiting events that feature leading companies and refined pools of elite level talent. More info @ www.myworkster.com
Recruit LI: VIP Career Meet & Greet