Recruit DC Alumni Only Career Fair

Tuesday, June 11, 2013 from 11:00 AM to 3:00 PM
Event Details
QUALITY JOBS & NETWORKING
Whether you're looking to network or for a new career in finance, investment banking, marketing, technology, media, nonprofit, consulting and more, you will find all the best opportunities at Recruit DC. MyWorkster pre-selects all the employers to only include the best companies and opportunities in the DC area.
ALUMNI WELCOME FROM (this event is exclusive to the alumni of these universities)
George Washington University, American University, Emory, University of Virginia, George Mason University, James Madison University, College of William and Mary, 
Wake Forest University, 
Radford University, Old Dominion University,
 Indiana University, University of Maryland, University of Southern California, University of Tennessee, University of Iowa, Carnegie Mellon University,
Case Western University, University of Central Florida, Rollins College, Old Dominion University, Michigan State University, Florida State University, Towson University, LaSalle University, Webster University, College of William & Mary, 
Pepperdine University, 
Rollins College, University of 
Michigan, Tulane University, Virginia Commonwealth University, 
University of Washington, Goucher College, Radford University, University of Richmond, University of Delaware and Brandeis University.
EVENT SPONSORS
Experis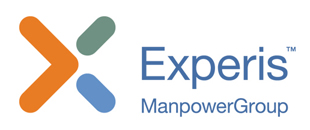 Sapient Gov't Services

Aristotle Inc

QUESTION?
Contact lisa@myworkster.com
REGISTERED EMPLOYERS
(if you're an employer looking to hire,

click here

)
List updated daily. Expect upwards of 125 employers with hundreds of good jobs to fill
The White House

 

List positions for which you are hiring: Internship Program


---

Angel / Genesys 


List positions for which you are hiring: Client Services, Solutions Engineers, IVR Configuration Developers


---

MobileNOW 


List positions for which you are hiring: Wireless Experts, Store Managers, and Leadership Development Program Candidates


---

I

TG Solutions 

List positions for which you are hiring: Java/J2EE Developer; Software Engineer; SharePoint Developer, Appian Developer, DBA, Systems/Network Engineer, WebLogic Engineer, OBIEE Developer; Security Engineer; Enterprise Database Design Engineer,Project Manager, Business Analyst, 


---

memoryBlue 


List positions for which you are hiring: High Tech Sales


---

N

VR, Inc. / Ryan Homes 

List positions for which you are hiring: Sales & Marketing Representative in Training; Production Supervisor


---

TSL Marketing 


List positions for which you are hiring: Inside Sales Representative, Inside Sales Manager/Director, Copywriter, and Program Manager. 


---

K

2M 

List positions for which you are hiring: Customer Logistics Representative, Meeting Planner, Regulatory Affairs Assistant 


---

P

rosperity Mortgage 

List positions for which you are hiring: Various


---

DMG Securities 


List positions for which you are hiring: Stockbroker/Account Executive


---

C

apital One 

List positions for which you are hiring: Branch Management, Branch Operations, Process/Project Management, Collections, Customer Service, Platform Sales, Brand, Info Security, Data Management, Application Development, IT Infrastructure, IT Testing & Quality Services, IT Management, others


---

Wolf Trap Foundation for the Performing Arts 


List positions for which you are hiring: Fall Internships


---

The Catholic University of America 


List positions for which you are hiring: Graduate School


---

Guardian Life and Park Avenue Securities 


List positions for which you are hiring: Financial Representative


---

The Henry M. Jackson Foundation 


List positions for which you are hiring: Research Assistant, Research Associate, Program Manager, Research Coordinator, 


---

Berkeley Research Group, LLC 


List positions for which you are hiring: Consultant - Government Contract Advisory Services, Managing Consultant - Government Contract Advisory Services, Senior Associate - various, Consultant - various 


---

P

rosperity Mortgage 

List positions for which you are hiring: Processing, Underwriting, Mortgage Consultants, Junior Mortgage Consultants 


---

TCG 


List positions for which you are hiring: Sr Research and Data Analyst, Data Analyst, Technical Project Manager, Sr Business Analyst, Business Analyst, jQuery/Java/PHP Developers, Sr PHP Developer, SharePoint Developer, Java Developer, QA Analyst, MySQL DBA, Sr Data Architect, Cyber Security Specialists


---

Experis 


List positions for which you are hiring: IT Professionals


---

The Knowland Group 


List positions for which you are hiring: hospitality sales, inside sales, outside sales, and more sales!


---

P

wC 

List positions for which you are hiring: Financial Management (internal controls, A-123 (US Citizenship, Secret clearance and above) Federal Audit (clearance) Systems Engineers, BPR, Enterprise Architecture, Human Capital, Strategy, Program Management


---

Accenture 

List positions for which you are hiring: Developers


---

Experis 

List positions for which you are hiring: IT Professionals


---

The Knowland Group 


List positions for which you are hiring: hospitality sales, inside sales, outside sales, and more sales!


---

Aristotle Inc. 

List positions for which you are hiring: Account Manager .NET Web Application Developer Data Analyst SQL Developer Software Product Manager Web and Graphic Designer Quality Control Specialist Client Support Analyst 


---

SolarCity 

List positions for which you are hiring: Outside Sales, Solar Retail Lead Generators


---

Arc Aspicio 

List positions for which you are hiring: Junior Consultant (SEVP) Data Analytics Consultants Senior Consultants Program Managers


---

WeddingWire 


List positions for which you are hiring: Sales Associates, Account Executives, Web UI Developers, BI Engineers


---

ProInspire 

List positions for which you are hiring: The ProInspire Fellowship


---

The Buller Group 


List positions for which you are hiring: Java Developers Sharepoint Developers Web Developers Software Engineers System Engineers System Integrators Database Developers Program Managers Database Administrators


---

Multivision, Inc. 


List positions for which you are hiring: Software Developers


---

Navy Federal Credit Union 


List positions for which you are hiring: IT, Savings & Membership, Contact Center, Branch Operations


---

ICF International 

List positions for which you are hiring: Systems Engineers, Project Managers, Software & Web Developers, Programmers, Data Analysts, Business Analysts


---

GEICO 


List positions for which you are hiring: Leadership Development Programs Analyst positions Actuary positions IT positions Claims positions Auto Damage positions 


---

The Truland Group 


List positions for which you are hiring: Project Manager Assistant Project Manager


---

C

hipotle Mexican Grill 

List positions for which you are hiring: General Managers and Assistant Managers


---

The Buller Group 


List positions for which you are hiring: Java Developers Sharepoint Developers Web Developers Software Engineers System Integrators Database Developers Program Managers and more


---

GEICO 

List positions for which you are hiring: Product Management Analyst, Actuarial Assistant, Modeling Analyst, Entry-Level Financial Analyst, Emerging Leaders Program, Supervisor Leadership Program


---

EngagePoint 


List positions for which you are hiring: Java Developer, Business Analyst, Data Architect, INtergration Architect, Program Manager, Project Managers, Solutions Architect, Testers, Technical Project Manager, Technical Writer, Test Lead


---

U.S. Department of State 


List positions for which you are hiring: All Majors


---

B

-Line Medical 

List positions for which you are hiring: Software Engineer - Entry Level Software QA Manager Technical Support Analyst Technical Support Analyst (Second Shift) 


---

Sapient Government Services 


List positions for which you are hiring: Technology, PM, User Experience, Design, Analysts


---

First Investors Corporation 


List positions for which you are hiring: Financial Representative


---

The American Board 


List positions for which you are hiring: Teacher certifications


---

N

ew York Life Insurance Company 

List positions for which you are hiring: Financial Professional


---

The George Washington University 


List positions for which you are hiring: Director, Major Gifts Director, Institutional Giving Director, Development GW Magazine Assistant Editor Business Analyst


---

HCL Global Systems Inc. 


List positions for which you are hiring: Software Developers, Proagrammer Analysts


---

Prudential 


List positions for which you are hiring: Financial Professional Associate


---

State Farm Insurance 


List positions for which you are hiring: Looking for rising professionals who are seeking a rewarding career in the Financial Services/Insurance industry. State Farm is a stable and progressive company looking for high energy; high performing individuals who aspire to own a community based small business. We are the leader in the auto insurance industry and a Fortune 500 company. Run your own business or Be your own boss, lead a team, and earn an outstanding income! Opportunity for training pay, signing bonus, and unmatched support. 


---

G

lobal Technology Associates (GTA) 

List positions for which you are hiring: Multiple Opportunities in various positions across our organization.


---

NUBISIO, INC. 

List positions for which you are hiring: 1.) TECHNOLOGY SUPPORT REPRESENTATIVES 2.) ASSOCIATE WINDOWS SOFTWARE ENGINEERS & ASSOCIATE LINUX SOFTWARE ENGINEERS 3.) BUSINESS DEVELOPMENT REPRESENTATIVES


---

Wells Fargo 


List positions for which you are hiring: Personal Banker, Store Manager, Service Manager, teller


---

Canon Solutions America, Inc. 


List positions for which you are hiring: Senior Account Executive Print for Pay; Account Executive


---

N

ew York Life Insurance Company

 

List positions for which you are hiring: Financial Services Professional


---

JustinBradley 


List positions for which you are hiring: Auditor Budgeting Specialist CFO Controller Cost Accountant Derivatives Accountant Fraud Examiner Incurred Cost Specialist Internal Auditor Payables Accountant Payroll Receivables Accountant Revenue Recognition Specialist Senior Accountant SOX Specialist Staff Accountant Tax Accountant Tax Specialist Trust Accountant Business Analyst IT Auditor IT Trainer Project Manager System Functional Specialist Tech Writer User Acceptance Tester Capital Markets Analyst Credit Risk Analyst Financial Analyst Financial Engineer Market Risk Analyst Modeler Portfolio Analyst Valuation Specialist 


---

Synaptic Advisory Partners 


List positions for which you are hiring: Software Developer (Salesforce) Solution Architect Front-End Developer Project Lead


---

The Bozzuto Group 


List positions for which you are hiring: Sales & Marketing Associates, Concierges


---

R

OCS 

List positions for which you are hiring: Entry-Level Sales, IT Support, Admin Assistants, Help Desk, Developers, Jr Sales, Recruiter/Sales Account Manager


---

American University, School of Communication 


List positions for which you are hiring: Graduate fellows, graduate students


---

AmeriCorps NCCC 


List positions for which you are hiring: AmeriCorps NCCC Team Leader,AmeriCorps NCCC Corps Member, FEMA Corps Team Leader, FEMA Corps Member


---

hCentive 


List positions for which you are hiring: Health IT domain: Project Manager, Java Developer, Business Analyst

---

B

uilding Excellent Schools 

List positions for which you are hiring: Building Excellent Schools Fellowship 


---

AT&T Services, Inc 


List positions for which you are hiring: Retail Leadership Development Program


---

Peace Corps 


List positions for which you are hiring: Overseas positions: Director of Programming and Training, Director of Management and Operations Domestic positions: pending what positions are posted at time of job fair


---

Walker & Dunlop 

List positions for which you are hiring: Insurance Analyst, Closing Officers, Accountants, Underwriters


---

S

mithBucklin 

List positions for which you are hiring: TBD


---

Aptify 


List positions for which you are hiring: Technical Consultant, Software Engineer, Program Manager, Software Sales Executive


---

ING Financial Partners 


List positions for which you are hiring: Financial Adviser


---

University of Virginia - Human Resources 


List positions for which you are hiring: Numerous


---

Intersections Inc. 


List positions for which you are hiring: Software Engineer Quality Assurance Engineer Sales Executive Internships


---

National Committee for Quality Assurance 


List positions for which you are hiring: Health Care Analyst, Senior Health Care Analyst, and other research or policy related roles outlined in the careers section of www.ncqa.org.


---

Potbelly Sandwich Shops 


List positions for which you are hiring: Management Training Program, General Managers


---

TRAK Companies 


List positions for which you are hiring: Multiple administrative and legal positions currently available. A full listing is available at www.trakcompanies.com


---

Cambridge Associates, LLC 


List positions for which you are hiring: Jr. Associate and Investment Performance Analyst


---

Northwestern Mutual 


List positions for which you are hiring: Full-Time Financial Representative Office Manager/receptionist 


---

S

PARKS 

List positions for which you are hiring: Administrative, Accounting & Finance, and IT positions


---

Cvent Inc 


List positions for which you are hiring: Account Executive, Android Dev, App Support Engineer, Client Services Director, Corporate Recruiter, Director of Information Security, Director- Global SOX Compliance, iOS Dev, Lead Quality Engineer, Product Consultant, Sales Associate, Systems Analyst, Tech Support Engineer, Security Engineer, Web Designer, and many more!


---

A

merican Enterprise Institute 

List positions for which you are hiring: Internships, Research Assistants, Staff Assistants


---

Cotton & Company LLP 


List positions for which you are hiring: - Federal Accounting Auditor - Federal Accounting Consultant 


---

P

aragon Technology Group 

List positions for which you are hiring: Data Analytics, Logistics / Supply Chain, Bioinformatics, Database / Integration Engineers, Business Analysts


---

Latro Services 


List positions for which you are hiring: Database Analyst Field Applications Engineer Systems Engineer Network Administrator (IT)


---

GG Outfitters 


List positions for which you are hiring: Financial Analyst Oversees Logistics Coordinator (Colorado Office) Licensed Sports Group Product Advocate Retail Order Assistant Account Executive Operations Manager


---

O

utsource 

List positions for which you are hiring: Recruiter Sourcing Specialist


---
CityStaff 

List positions for which you are hiring: Account Executives and Assistant Account Executives Administrative Assistants Communications and Marketing Coordinators Document Processing Specialists Document Review Specialists Executive Assistants Fundraising/Development Associates International Development Associates Internet/Web Assistants Marketing Directors, Managers and Specialists Policy Associates and Legislative Analysts Program Assistants Research Assistants
Macedon Technologies 


List positions for which you are hiring: Software Consultant/Devloper
American University 


List positions for which you are hiring: Administrative, IT, Public Safety, Enrollment/Admissions


---
BB&T 


List positions for which you are hiring: Relationship Bankers, Tellers, Financial Center Leaders


---
MVS, Inc. 


List positions for which you are hiring: Business Development Managers; Inside Sales Analysts; IT recruiter; IT Technicians; IT Program Manager; other general/back-office business positions


---
PTFS 


List positions for which you are hiring: Software Developers Librarians HR Assistant


---
Warner Chilcott Pharmaceuticals 


List positions for which you are hiring: Pharmaceutical Sales Representatives 


---
Paycom 


List positions for which you are hiring: B2B Outside Sales Representative


---
Power Home Remodeling Group 


List positions for which you are hiring: Sales Representative (No Cold Calls) Marketing Representative (Base + Commission)


---
SCI Consulting 


List positions for which you are hiring: IT helpdesk System Administrators Web Developers Data Integration Specialist


---
Nationwide Insurance 


List positions for which you are hiring: Agent, Associate Agent


---
Cambridge Associates 


List positions for which you are hiring: Jr. Associate and Jr. Analyst


---
AXA Advisors 


List positions for which you are hiring: Financial Advisor/Financial Planning


---
Post Properties 

List positions for which you are hiring: Leasing Consultant
National Committee for Quality Assurance 


List positions for which you are hiring: Please check www.ncqa.org under "Careers" for current openings.


---
AAAS 


List positions for which you are hiring: Multiple vacancies
When & Where
Charles E. Smith Center
600 22nd Street NW
Washington, DC 20052


Tuesday, June 11, 2013 from 11:00 AM to 3:00 PM
Add to my calendar
Organizer
MyWorkster.com
It's like a career fair. But way better. MyWorkster organizes highly charged three hour private recruiting events that feature leading companies and refined pools of elite level talent. More info @ www.myworkster.com
Recruit DC Alumni Only Career Fair