Recruit Chicago Alumni Only Career Expo

Thursday, June 26, 2014 from 11:00 AM to 2:30 PM
Event Details
QUALITY JOBS & NETWORKING
Whether you're looking to network or for a new career in business, sales, investment banking, marketing, technology, health care, media, nonprofit, consulting and more, you will find all the best opportunities at Recruit Chicago. MyWorkster pre-selects all the employers to only include the best companies and opportunities in the area.
THANK OUR SPONSORS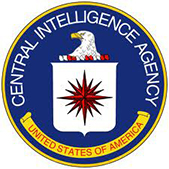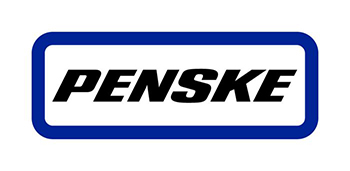 ALUMNI WELCOME FROM
University of Illinois Alumni Association, University of Illinois (Chicago), University of Illinois (Springfield), and University of Illinois (Urbana), Northwestern University, Loyola University Chicago, Northeastern Illinois University, Illinois Institute of Technology, Southern Illinois University, DePauw University, DePaul University, The Ohio State University, Michigan State University, Bradley University, Butler University, Chicago State University, Eastern Illinois University, Notre Dame, Purdue University, Roosevelt University, Penn State University, Carnegie Mellon University, Case Western Reserve University, Emory University, University of Iowa, George Washington University, Webster University, Tulane University, Indiana University, DePauw University, Arizona State University, University of Minnesota, University of Tennessee, William & Mary, Pepperdine University, University of Southern California, Pomona College, University of Arizona, Brandeis University and University of Oregon
QUESTION?
Contact jeffn@myworkster.com
REGISTERED EMPLOYERS 
(Employer looking to hire? C

lick here

)
List updated daily. Expected over 75 leading employers with hundreds of good jobs to fill.
U.S. Bank 


List positions for which you are hiring: 

Small Business Specialists

---




Univar 


List positions for which you are hiring: 

Sr Demand Planner Demand Planner Supply Analyst Sr. Supply Planner Supply Planner Financial Analyst Account Manager Planner 




---




SGK 


List positions for which you are hiring: 

Graphic Artists Art Directors Creative Directors Copy Writers Account Executives/Coordinators Digital Production Artists/Designers Production Artists Production Account Execs




---




VivaKi 


List positions for which you are hiring: 

Please refer to original VivaKi reservation




---




Fifth Third Bank 


List positions for which you are hiring: 

Retail Personal Banker Financial Center Manager Mortgage Loan Officers Licensed Personal Bankers




---




Enterprise Rent A Car 

List positions for which you are hiring: 

Full-Time Management 




---

Ciber 




List positions for which you are hiring: 

Technical Consultant Programmer / Developer ERP Solution Designer / Technology Consultant.




---

SmithBucklin 


List positions for which you are hiring: 

Marketing Manager, Promotional Products Sales Representative, Part-time Operations and Administrative Support, Entry-level Meeting Planner, Accounting Assistant, Operations and Publications Associate, Association Education Senior Associate, Association Coordinator, Association Operations Manager, Communications Coordinator, Communications and Program Coordinator, Media Relations Director




---

Cintas Corporation 


List positions for which you are hiring: 

Service Manager, Plant Manager




---

Verizon Wireless 

List positions for which you are hiring: 

Retail Sales




---

Chicago Public Schools 


List positions for which you are hiring: 

IT Analyst,IT Training Specialist,IT Change Communications Specialist Senior Enterprise Technology Support Analyst,Senior Enterprise Technology Support Team Lead,Oracle Business Intelligence Developer, Solution Development Analyst, Budget/Financial Analyst,Financial Compliance Analyst,Director of Enterprise Financial Services,Transportation Routing Specialist, Senior Workforce Analytics and HR Systems Specialist, HR Project Manager, Procurement-Category Buyer, Procurement-Category Manager, Procurement-Business Process Improvement Analyst, Procurement Analyst-Strategic Relationships, School Support Center-Senior Financial Specialist 




---

Farmers Insurance 


List positions for which you are hiring: 

Agency Owner




---

Boy Scouts of America 

List positions for which you are hiring: 

Full-time executive and part-time paraprofessional




---

Rosecrance 


List positions for which you are hiring: 

Addiction and Mental Health Counselors Nurses Recovery Staff (entry level techs) for Substance Abuse and Mental Health populations




---

Talent Acquisition Manager USA 


List positions for which you are hiring: 

Sales Consultant, Business Development, Trainee Recruiting Consultant




---

Swoon Technology Resources 


List positions for which you are hiring: 

IT, Finance, Banking Professionals, Engineers, Project Managers, Business Analysts, Creative Services




---

Dex media 

List positions for which you are hiring: 

Outside Sales marketing consultants




---

World Acceptance Corporation DBA World Finance of Illinois 


List positions for which you are hiring: 

Assistant Branch Managers Managers in Training




---

Quality Placement Authority 


List positions for which you are hiring: 

Regulatory Compliance Manager - Food Sr. Scientist, Product Development Sr. Scientist, Productivity & Continuous Improvement Maintenance Engineer Production Supervisor Electrical/Mechanical Project Engineer QA Auditor - Pharmaceutical Continuous Improvement Manager - Food Office Manager Demand Planner Supply Chain Analyst Network/Software Support Engineer Field Service Engineer Applications Engineer 




---

Fresenius Kabi USA 


List positions for which you are hiring: 

CALIBRATION SPECIALIST ASEPTIC FILLING OPERATOR I SETUP MECHANIC ASEPTIC PRODUCTION OPERATOR III SR VALIDATION ENGINEER TECH TRANSFER SPECIALIST TECHNICAL WRITER SUPERVISOR PRODUCTION Component Preparation SUPERVISOR PRODUCTION Filling/Capping Area SUPERVISOR MAINTENANCE SR CORPORATE QA AUDITOR SITE OPERATIONS EXCELLENCE LEADER 




---

Aramark Uniform Services 


List positions for which you are hiring: 

Sales Associate District Manager




---

Argonne National Laboratory 


List positions for which you are hiring: 

Procurement Specialist III, Principal Internal Auditor, Communications Lead, Laboratory SDS Author and Traffic Analyst, Science Librarian




---

SGK 


List positions for which you are hiring: 

Account Coordinators Copywriters Designers Production Design Proofreaders




---

Alta Colleges, Inc.-Westwood College 


List positions for which you are hiring: 

Admissions Representatives




---

Little brothers-Friends of the Elderly 


List positions for which you are hiring: 

Program Assistant Summer visitor Event Planner




---

Enova 


List positions for which you are hiring:  Manager of Software Engineering, Lead Software Engineer, Sr. Software Engineer, UI Engineer, Sr. UI Engineer, Lead UI Engineer, Sr. Database Admin, Site Stability Engineer, Software Test Engineer, Data Scientist- Analytics, Analytics Associate, Email Marketing Analyst, Digital Marketing Analyst


---

Tronex International, Inc 

List positions for which you are hiring: 

Business Development/Sales




---

ORBA 


List positions for which you are hiring: 

Experienced Auditor Senior Tax Manager Tax Senior Firm Administrator




---

Penske Truck Leasing 


List positions for which you are hiring: 

Rental, Sales, Maintenance




---

Central Intelligence Agency (CIA) 


List positions for which you are hiring: 

Core Collector/Clandestine Service and Professional Trainee Program: • Operations Officer • Collection Management Officer Headquarters Based Trainee Program • Staff Operations Officer • Specialized Skills Officer - Targeting Paramilitary Operations Officer-Specialized Skills Officer




---

Metra 

List positions for which you are hiring: 

Accounting Associates, IT, Engineers, Architects, Human Resources




---

Staples Inc 


List positions for which you are hiring: 

Business to Business Sales Consultant




---

Hospira 


List positions for which you are hiring: 

Senior Internal Auditor




---

The Salem Group 


List positions for which you are hiring: 

Positions open in the following industries: Sales, Finance, IT, Marketing, Administrative




---

Nike, Inc. 


List positions for which you are hiring: 

Head Coach (Store Manager) Assitant Head Coach (Ast. Store Manager) Coach (Dept. Manager) 




---

GC America 


List positions for which you are hiring: 

EHS Specialist, IT JR.Network Intern, Production Supervisor, Sr. Staff Accountant, Process Engineer




---

Playworks 


List positions for which you are hiring: 

Playworks Corps Member 




---

creative werks, llc 


List positions for which you are hiring: 

Engineers Project Management Financial Analyst Logistics




---

Epic 


List positions for which you are hiring: 

Software Developer Software Development Internship Project Manager / Implementation Consultant Software Tester / Quality Assurance Technical Services / Problem Solver




---

bioStrategies Group Inc 


List positions for which you are hiring: 

Consultant, Analyst (Please see job descriptions at website)




---

Hoopis Financial Group 


List positions for which you are hiring: 

Financial services professional, Financial Advisor




---

1-800-Flowers.com 

List positions for which you are hiring: 

Website Merchandising and Content Manager Director of Visual Merchandising Business Development Manager (National Accounts) Packaging Engineer Director of Merchandising Assistant Buyer 




---
Hub Group 


List positions for which you are hiring: 

Various full-time positions, various school year internships




---
Enova 


List positions for which you are hiring: 

Manager of Software Engineering, Lead Software Engineer, Sr. Software Engineer, UI Engineer, Sr. UI Engineer, Lead UI Engineer, Sr. Database Admin, Site Stability Engineer, Software Test Engineer, Data Scientist- Analytics, Analytics Associate, Email Marketing Analyst, Digital Marketing Analyst




---
International Risk Consultants 


List positions for which you are hiring: 

Account Administrator and/or Outside Sales Associate




---
NCH/Valassis 


List positions for which you are hiring: 

Account Coordinators Retailer Specialists/Customer Service Reps HR Manager




---
McTigue Financial Group 


List positions for which you are hiring: 

Financial Representative




---
The Custom Companies 


List positions for which you are hiring: 

CSR Dispatcher Assistant Manager Dock Driver Settlement Collections Track & Trace Coordinator Drivers Diesel Mechanics Dock Worker




---
Kelly Services, Inc. 


List positions for which you are hiring: 

Engineering, Finance, IT, Scientific, clerical, customer service, etc.




---
Aramark Uniform Services 


List positions for which you are hiring: 

Sales Associate Associate District Manager Route Service Representative




---
Farmers Insurance 


List positions for which you are hiring: 

1) Agency Business Owner/Sales Manager 2) Sales Producer 3) Marketer




---
McMaster Carr Supply 


List positions for which you are hiring: 

various




---
ComPsych 


List positions for which you are hiring: 

GuidanceConsultant SQL Data Conversion Specialist SQL DBA Senior Java Developer Web Designer Strategy Analyst Data Entry Administrative Assistant Network Specialist Resource Specialist Marketing Specialist Marketing Manager PT FMLA Specialist-Customer Service FMLA Specialist- Customer Service FMLA Specialist- Customer Service FMLA Account Manager Senior FMLA Account Manager FMLA Account Services Lead Business Development Executive- FMLA Business Development Executive Director, Business Development Manager Network Services Service Coordinator Proposal Writer 




---
HR 


List positions for which you are hiring: 

Account Exective. Inside Sales Executive Sales Solutions Rep




---
Crescent Electric Supply Company 


List positions for which you are hiring: 

Internet Developers Account Managers Eclipse Integration Consultants Corporate Auditors Application Engineers Inside Sales Representatives




---
Stratosphere Networks 


List positions for which you are hiring: 

Telecom engineers, PBX programmers, project managers, installation and maintenance field techs, entry level, inside sales, account executives, telemarketers




---
SmithBucklin 


List positions for which you are hiring: 

Entry-level, associate, and mid-level business roles




---
SoftwareONE 


List positions for which you are hiring: 

Inside Sales Executive, Inside Account Manager, Jr. SAM Analyst, Jr. SAM Technical Consultant, Corporate Recruiter




---
AAA Chicago 


List positions for which you are hiring: 

Sales & Service Representative Life Specialist Claim Representative Ask about other opportunities that may be available




---
Northwestern Mutual 


List positions for which you are hiring: 

Financial Representative




---
BMM Transportation, Inc. 


List positions for which you are hiring: 

Account Executive




---
Palatine Police Department 


List positions for which you are hiring: 

Police Officer




---
VivaKi 


List positions for which you are hiring: 

Search Associate; Account Manager, Activation - Audience On Demand; Associate Account Manager, Activation - Audience On Demand; Account Planner; Associate Planner; Analyst, Analytics




---
Liberty Mutual 


List positions for which you are hiring: 

Sales Representative Sales Internship




---
Guarantee Trust Life Insurance Company 


List positions for which you are hiring: 

Claims Insurance Claims Adjuster III Customer Service Unit Receptionist General General Consideration Government Relations Government Relations Manager Life & Health Sales Marketing Communications Manager Programming Senior Software Developer Programming Senior Application Developer- PeopleSoft United National -Regional Sales Manager 




---
Comcast 


List positions for which you are hiring: 

Direct Sales Representatives, Xfinity Homes Sales Reps




---
Abercrombie & Fitch 


List positions for which you are hiring: 

Manager in Training 




---
Hendrickson 


List positions for which you are hiring: 

Engineering, Accounting, Purchasing, Marketing, Program Management
When & Where

University of Illinois at Chicago
UIC Forum
725 W. Roosevelt Road
Chicago, IL 60605


Thursday, June 26, 2014 from 11:00 AM to 2:30 PM
Add to my calendar
Organizer
MyWorkster.com
It's like a career fair. But way better. MyWorkster organizes highly charged three hour private recruiting events that feature leading companies and refined pools of elite level talent. More info @ www.myworkster.com
Recruit Chicago Alumni Only Career Expo