Location
Triumphant Life Fort Monmouth
500 Malterer Avenue
Oceanport, NJ 07757
Comedy & Gospel Concert with Wess Morgan, Gospel singer & Comedian Darlene McCoy, Comedian Griff, Comedian Chinetta Morris, Comedian Ke Ke
About this event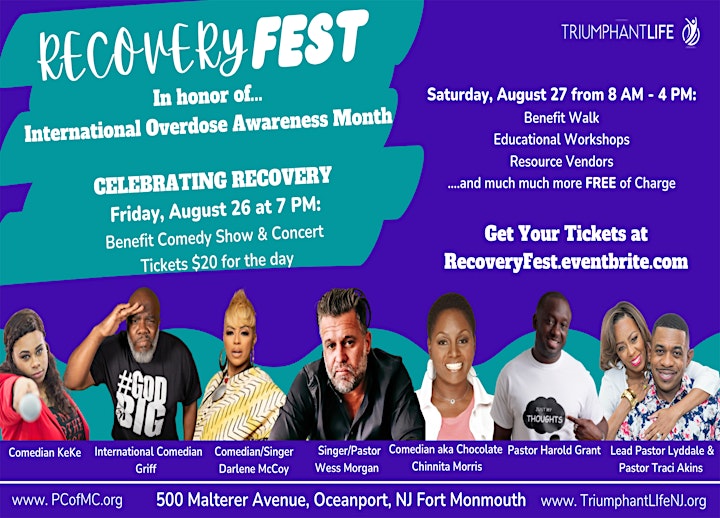 RecoveryFest Benefit Comedy Show & Gospel Concert is designed to celebrate those in recovery and their families. So many families have been affected by opioid addiction, and this experience is to help families know that they are not alone in the battle. Join us in honor of International Overdose Awareness Month.
August 26th at 7pm - Celebrating Recovery Comedy Show & Concert located at 500 Malterer avenue Oceanport NJ 07757. - Cost $20 Each ticket you purchase will help support a potential family in need of help for recovery.
August 27th (Free) - 8am-2pm - benefit walk, free workshops, resource vendors, and help on healing.