Description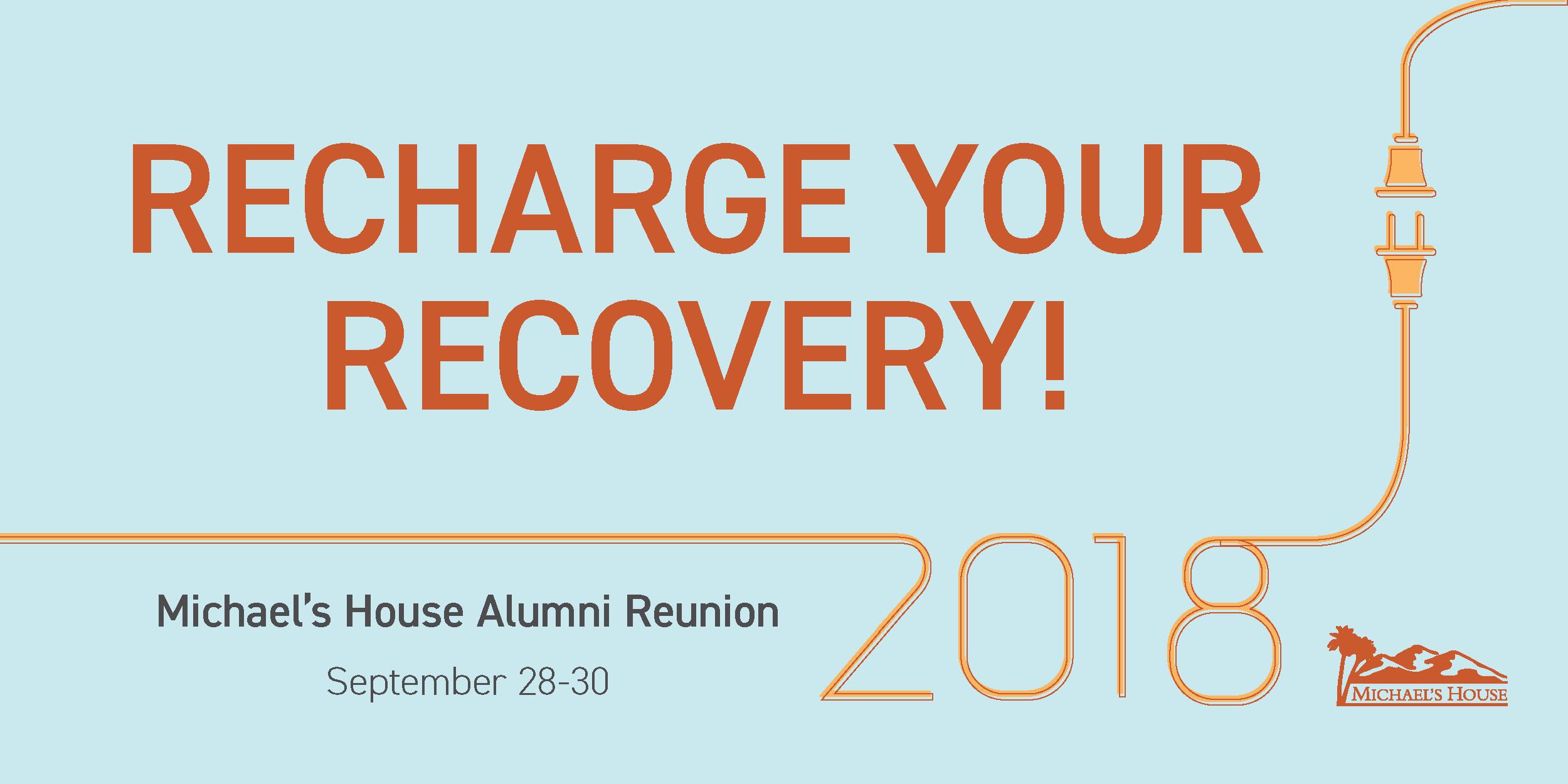 RECHARGE YOUR RECOVERY THIS SEPTEMBER IN PALM SPRINGS

Connect with others on the same journey through education, community and sober fun.
September 28-30, 2018
Highlights of this year's alumni weekend:
Friday, September 28, 5 pm: Michael's House staff and alumni barbecue
Saturday, September 29, 9 am – 9 pm: Recovery Recharge, workshops, afternoon water park adventure
and evening dinner event with speaker
Sunday, September 30, 6:30 am: Adventure Team Hike

Michael's House alumni attend for free!

For more information, contact Renee Baribeau at 760-464-2138.

If you or a loved one needs treatment, call 888-782-4918.