Recovery-Oriented Cognitive Therapy: Resiliency, Recovery, & Flourishing
Sales Have Ended
Registrations are closed
Sorry, This event has ended......
Sales Have Ended
Registrations are closed
Sorry, This event has ended......
Description
In this webinar, Paul M. Grant, Ph.D. and Ellen Inverso, Psy.D. will discuss an approach they have helped to pioneer: recovery-oriented cognitive therapy (CT-R). CT-R is an empirically-supported treatment for people diagnosed with "serious mental illness" that operationalizes recovery and resiliency in a person-centered, strength-based way.
The approach applies across the range of severity, and includes a way to understand the challenges (low energy, disorganization, grandiosity, hallucinations, aggression, self-injury, etc.) that can keep people from engaging and getting their desired life, along with strategies for action to promote that life to its fullest. Individuals can go from feeling defeated to flourishing, from chronic institutionalization to life in the community. There is a successful integration of adaptive beliefs and confidence that enables individuals to thrive in the life of their choosing.
This webinar will focus on theory and science supporting the model, the basic protocol, team-based approaches, as well as successful implementation in a large mental health system – all producing significant culture change.
About the presenters:

Paul M. Grant, Ph.D. is on the Faculty at the Aaron T. Beck Psychopathology Research Center, Perelman School of Medicine, University of Pennsylvania. Dr. Grant has devoted his career to developing new understandings of schizophrenia designed to dramatically improve the lives of affected individuals and their loved ones. In conjunction with Dr. Aaron T. Beck, Dr. Grant is the co-developer of recovery-oriented cognitive therapy and has conducted a clinical trial to validate it. He has developed innovative group versions of the therapy to improve supported employment outcomes, prevent transition to psychosis in ultra-high risk youth, and promote resiliency and recovery for individuals in an early episode of psychosis. Dr. Grant has developed a milieu version of the treatment and implemented it in long-term hospital units (both civil and forensic) and conjugate living residences in the community. He has helped develop a network that links state hospitals with independent living to promote continuity of care and flourishing for individuals with severe and persistent mental illness in large mental health systems. He and his colleagues have trained mental health personnel in Pennsylvania, Massachusetts, Delaware, New Jersey, and Georgia. He is a coauthor of Schizophrenia: Cognitive Theory, Research and Therapy and the forthcoming Recovery-Oriented Cognitive Therapy for Schizophrenia.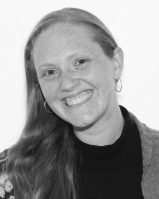 Ellen Inverso, Psy.D. is the Director of Clinical Training and Education of the Beck Recovery Training Network at the Aaron T. Beck Psychopathology Research Center. She also provides training and consultation to mental health care providers in Recovery-Oriented Cognitive Therapy (CT-R) for individuals with serious mental illness. She is actively involved in collaborative efforts to infuse recovery into large systems of care and has developed innovative and transformative strategies for implementing CT-R on inpatient psychiatric units, in community residences and forensic facilities, and on assertive community treatment teams. The aim of her work with multidisciplinary teams is to energize treatment milieus, foster connection and collaboration between staff and those served, and help invigorate the recovery goals of individuals. Dr. Inverso also highly values opportunities to connect and work with family members and loved ones who support individuals in their recovery journey. As part of her duties as Clinical Director, Dr. Inverso provides clinical training and supervision for the Recovery Network postdoctoral fellows to support their completion of the requirements for licensure in psychology.
ISPS-US online meetings/webinars are free to ISPS members, with a donation of $5-$20 requested from others, though no one turned away for lack of funds. Please do register if you want to attend!
These meetings are recorded and shared on the ISPS website for later viewing.