Actions and Detail Panel
Recovery of Your Self-Esteem: A Guide for Women [of Color] 12-Week Workshop
Thu, Jan 5, 2017, 7:00 PM – Thu, Mar 30, 2017, 10:00 PM PST
Description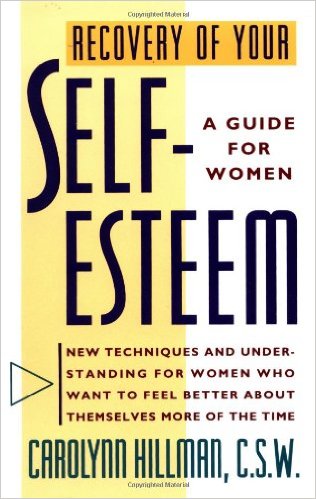 What is your self-esteem like? If you're like many women, it probably isn't good. In fact, it's probably really in need of an authentic boost. That's because we live in a society that consistently tells us that we lack, we're just not good enough, and we can never get things right. This is true especially for women -- Black women, Latina, Native, Asian and more. Even with high-paying jobs, prestige, formal education -- a man -- this form of happiness is most often only a veneer -- a superficial layer that sits above real issues that are moored just beneath the surface and festering into more internal discord, self-hatrerd, and is the cycle that continues to turn for most of our lives.

But regardless of what you have been told or what you believe about yourself in terms of negativity, there is a way to get to the root of where these things initiate, peel back the layers, a polish yourself with a higher level of self-esteem. From the month of January-March, I am facilitating a 12-week-long workshop in which we read Carolynn Hillman's transformative text Recovery of Your Self-Esteem: A Guide for Women, and work through the process together. The Recovery workshop is open to Women of Color. It is facilitated by Acquanda Stanford, a Black feminist anthropologist, graduate student and someone who was personally transformed by Hillman's work.
The Workshop will take place over the course of 12 weeks with an introductory meeting prior to beginning. We will meet once per week for two hours on Thursday evenings from 5:00-7:00 pm in Seattle. Location will be provided prior to intial meeting. We will begin at the beginning of January, and continue through the third week of March, with a pre-workshop meeting on December 8th.

Schedule of workshop meetings:
December 8, Pre-Workshop Meeting: Orientation, Introductions
January 5, 12, 19, 26
February 2, 9, 16, 23
March 2, 9, 16, 23
This material requires you to go deep within and search for areas that may be extremely painful and, if you're willing, to let others in. This is a space that requires you to be open, sensitive and mindful of others who will be participating, which is why both your confidentiality and committment is a requirement in order to participate: Missing more than two groups meetings will bar you from further participation and you will not be given a refund.

Reading the material and working through each step is done individually. This means you will follow the outlined schedule and work through the chapter material on your own. Meeting times will provide further facilitation efforts, 'in-class' activities, community, and other processes to allow us to apply the steps and get the most out of them.

You must purchase your own copy of Recovery of your Self-Esteem: A Guide for Women prior to the first meeting. They are available at a number of outlets such as Amazon, eBay, AbeBooks, Half.com local book stores, etc.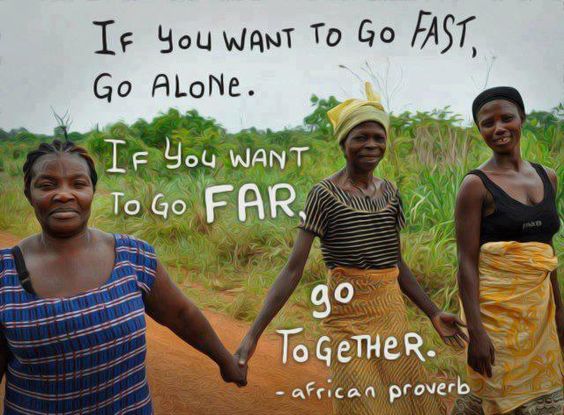 Image caption: If you want to go fast, go alone. If you want to go far, go together.' - African proberb.
Disclaimer: The facilitator in no way claims that she is a doctor, therapist, or other type of medical professional. She has facilitated various other community projects emphasizing women and empowerment. If you feel you require medical treatment or another form of intervention, then please consult your physician, Higher Power, or other proper avenue.