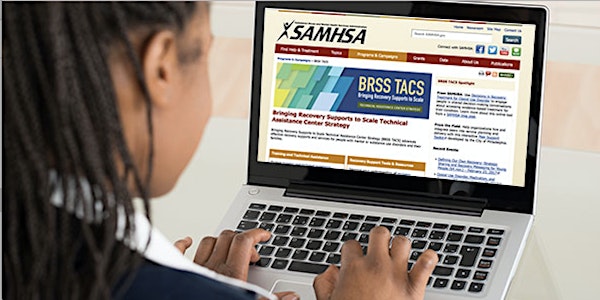 Recovery LIVE! Shared Decision Making in the Treatment of Serious Mental Illness and Opioid/Substance Use Disorders
Description
The Substance Abuse and Mental Health Services Administration (SAMHSA)'s Bringing Recovery Supports to Scale Technical Assistance Center Strategy (BRSS TACS) invites you to join national leaders in a conversation about shared decision making in the treatment of serious mental illness and substance use disorders. Our discussion will focus on how peers as well as peer-run, recovery community, and family organizations can support people as they prepare to have more satisfying, effective alliances with their providers.
Presenters will share strategies and resources that advance informed decision making about treatment and supports while promoting full engagement in shared-decision partnerships.
Join us for this free, interactive virtual event, hosted by Steven Samra, BRSS TACS Deputy Director.
Presenters:
Wayne Centrone, Senior Health Advisor, Center for Social Innovation
Sadé Ali, President of First Nations, LLC