Description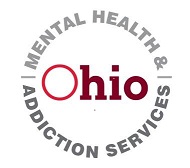 Recovery Housing is housing for individuals recovering from alcoholism or drug addiction that provides an alcohol and drug-free environment, peer support, and assistance with obtaining services. OhioMHAS hosts a quarterly Recovery Housing Resource meeting to offer resources to new and existing recovery housing providers. The resources may include training opportunities, networking with other recovery housing operators, information on state initiatives and information on maintaining a quality recovery house.
---
Target Audience: New and existing Recovery Housing Operators and Staff (including Peers), Interested Recovery Housing Stakeholders, ADAMH Boards and Providers, Housing Stakeholders. Please note that there are no CEU's available for this meeting.
Location: ODOT Auditorium, 1980 West Broad Street, Columbus, OH 43223
Date/Time: February 27th, 2019 from 9:00 AM – 3:00 PM EST
Registration starts at 8:30 AM.
Registration Fee: $0, Free.
Deadline to Register: February 22nd, 2019 (11:59 PM) EST
Lunch/Refreshment: On your own. Cafeteria onsite.
Parking: There is no charge for parking.
---
Unable to attend in person? You can choose to stream the meeting using this link: http://media.dot.state.oh.us/DOTMediasite/Play/cd6bbe947a0f4ae9b2ecf37d8ac4ae2d1d
Please note: The link is not activated until the recording begins. If you are using an older computer you will need a version of Microsoft Silverlight installed in order to view the live webcast and/or watch it later. Please note that due to the event space and recording capabilities, most questions asked by audience members are not captured.
Please notify the organizer if you plan to attend the event via the streaming feature. If you have questions or comments for the presenters during the event, please send them to maura.klein@mha.ohio.gov.